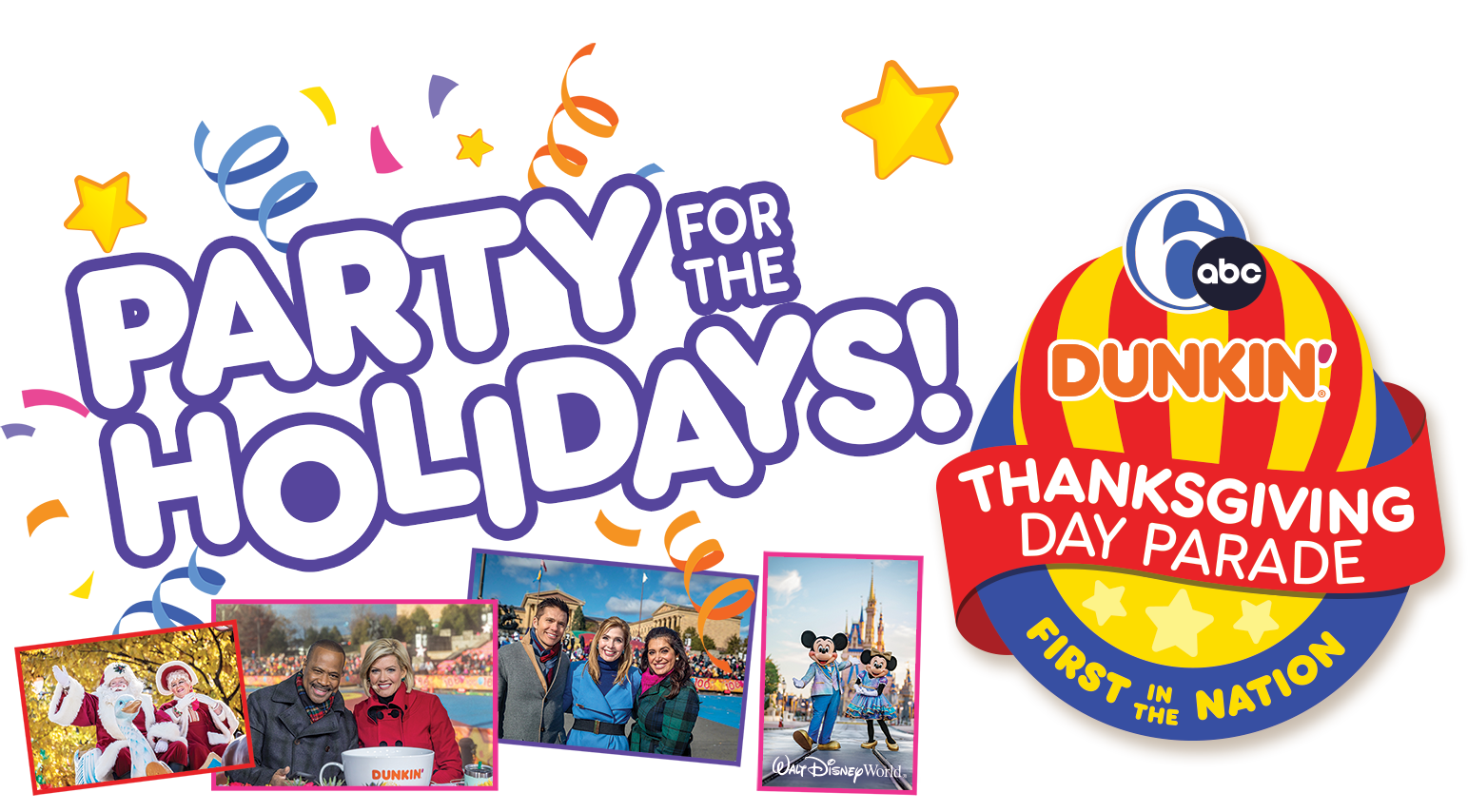 November 24th 8:30am - Noon
Steps of the Philadelphia Museum of Art
watch
6ABC DUNKIN' THANKSGIVING DAY PARADE IS GOING TO BE A REAL PARTY FOR THE HOLIDAYS
When the Parade comes to town you know it's going to be a good time – and in 2022, the 6abc Dunkin' Thanksgiving Day Parade is going to be a real Party for the Holidays.
The first Thanksgiving Day Parade in the nation will be back on the Ben Franklin Parkway this year with the best balloons, floats, marching bands and performances yet.
Wherever you are on Thanksgiving morning, join Cecily Tynan, Rick Williams and the rest of the 6abc team for Philadelphia's favorite holiday tradition.
Watch the 2022 6abc Dunkin' Thanksgiving Day Parade on Thanksgiving morning, the preshow begins at 8:30am and the Party for the Holidays gets started at 9:00am.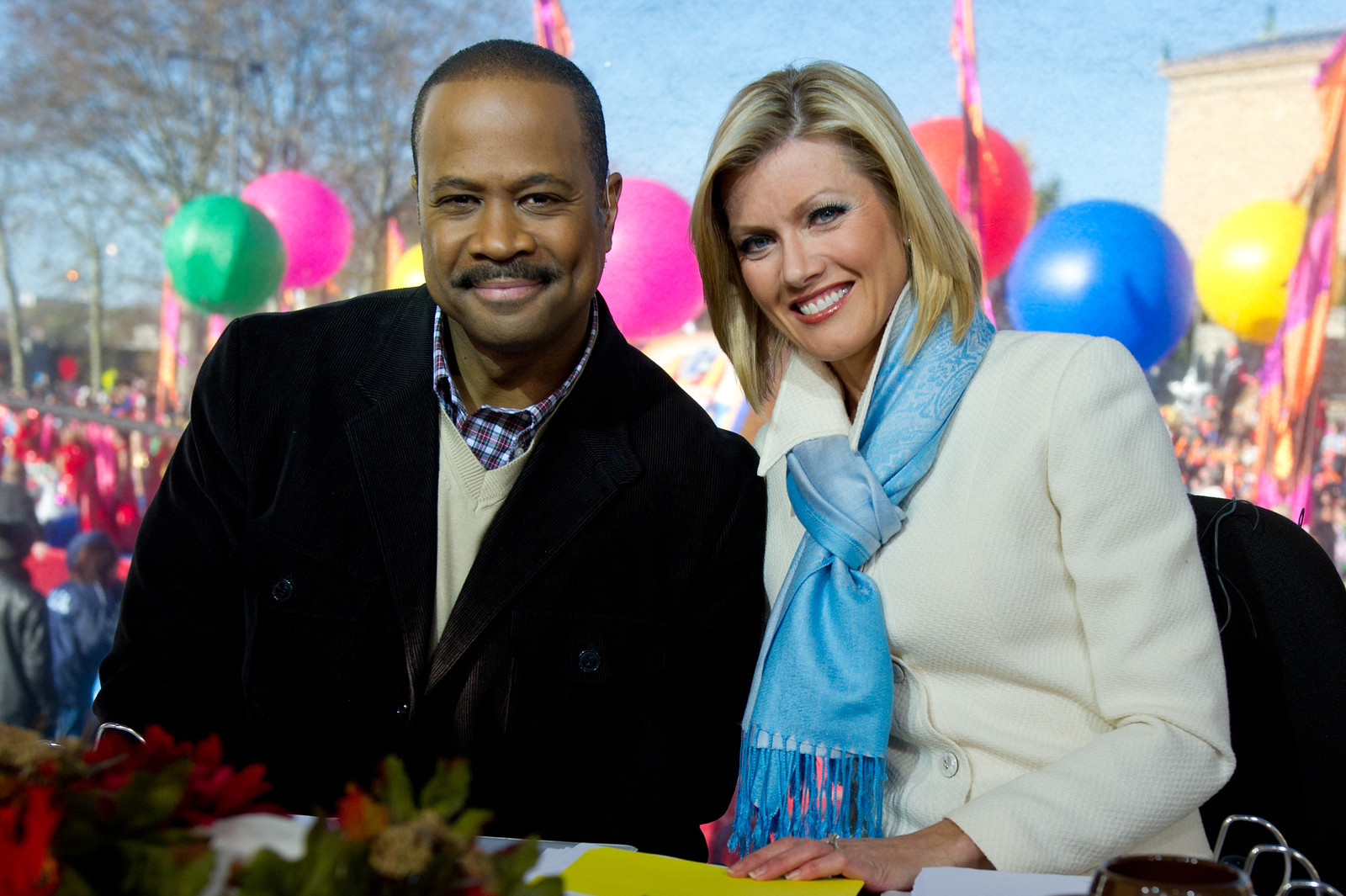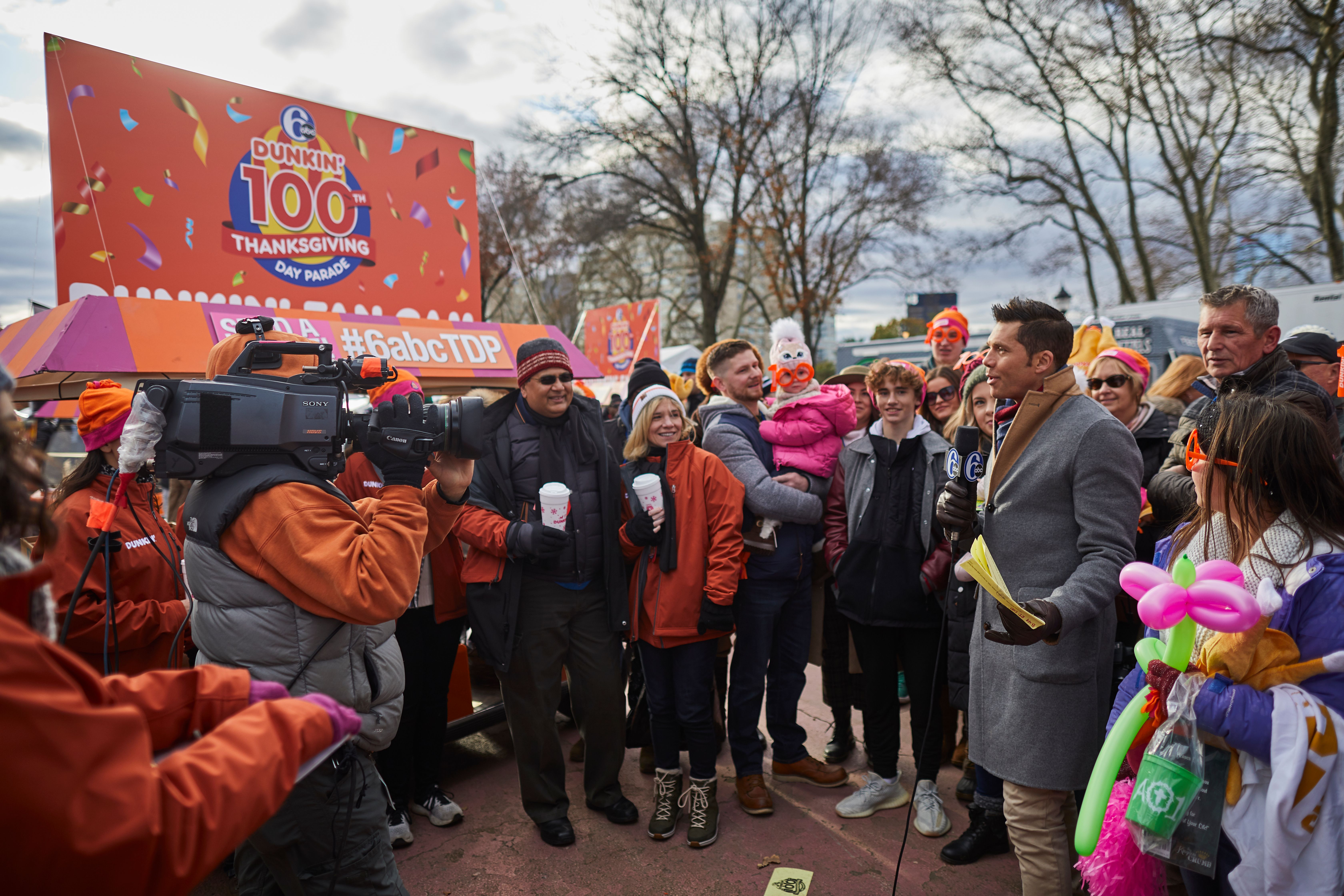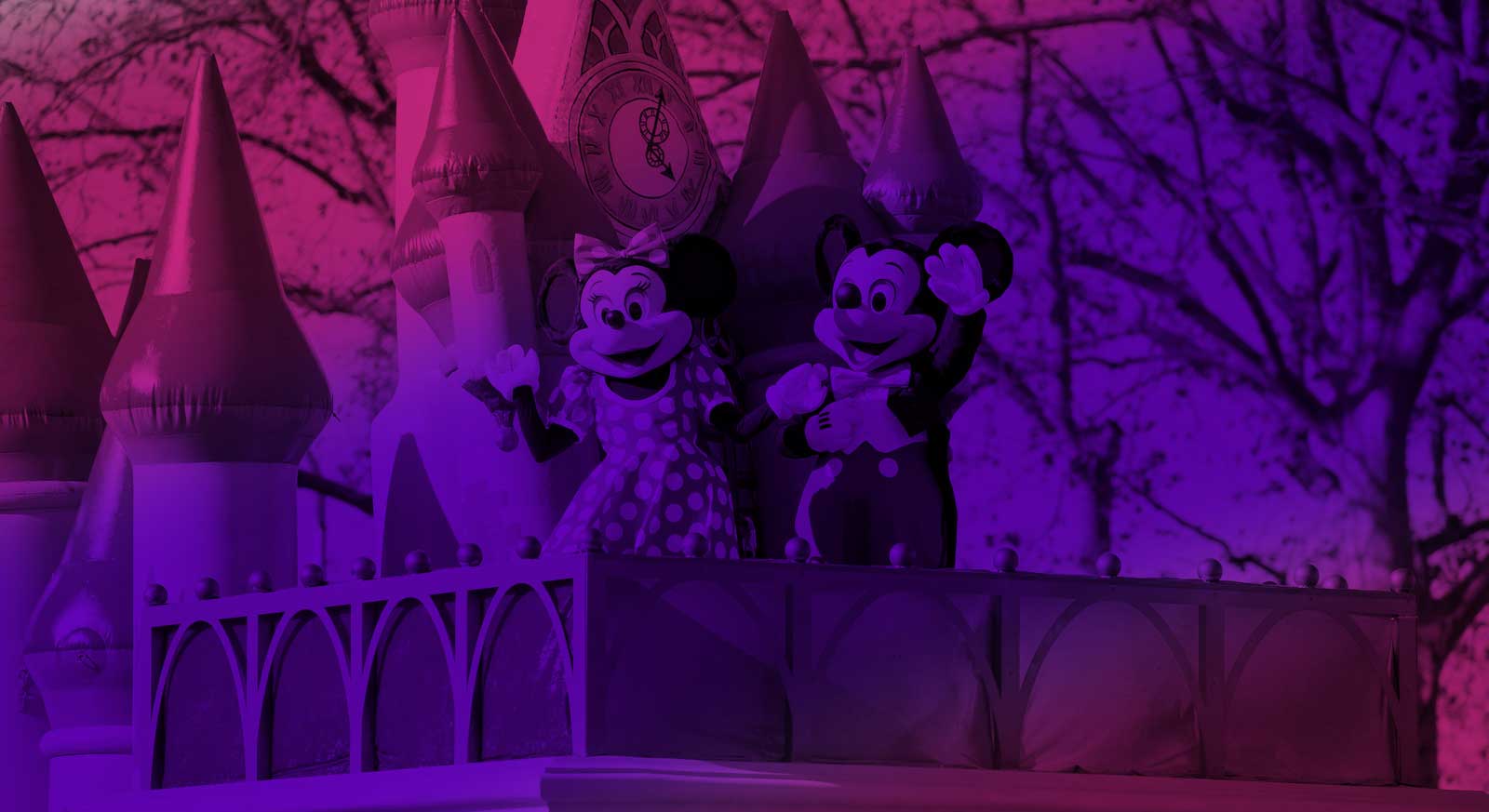 win
Join us Thanksgiving morning on 6abc!
Watch the 6abc/Dunkin' Thanksgiving Day Parade from 9a-12p on 6abc and look out for "secret phrases" for your chance to WIN!
When you see a secret phrase, enter it on 6abc.com/enter for your chance to win one of these awesome prizes: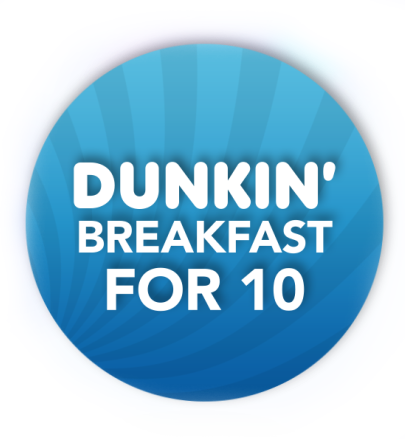 Dunkin' Breakfast for 10
Enjoy a delicious breakfast for you and 9 lucky friends, courtesy of
Dunkin'
.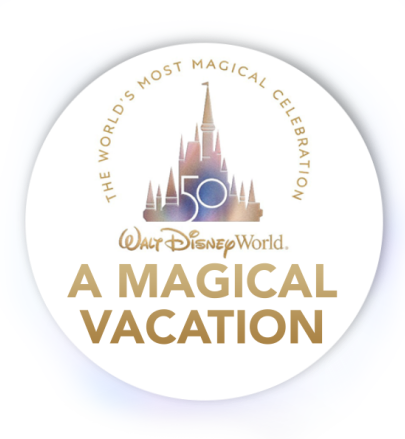 GRAND PRIZE: Trip to Walt Disney World!
You and 3 lucky guests can enjoy a 4-night, 5-day stay in Disney World to create lots of magical memories!
See
official rules
for details.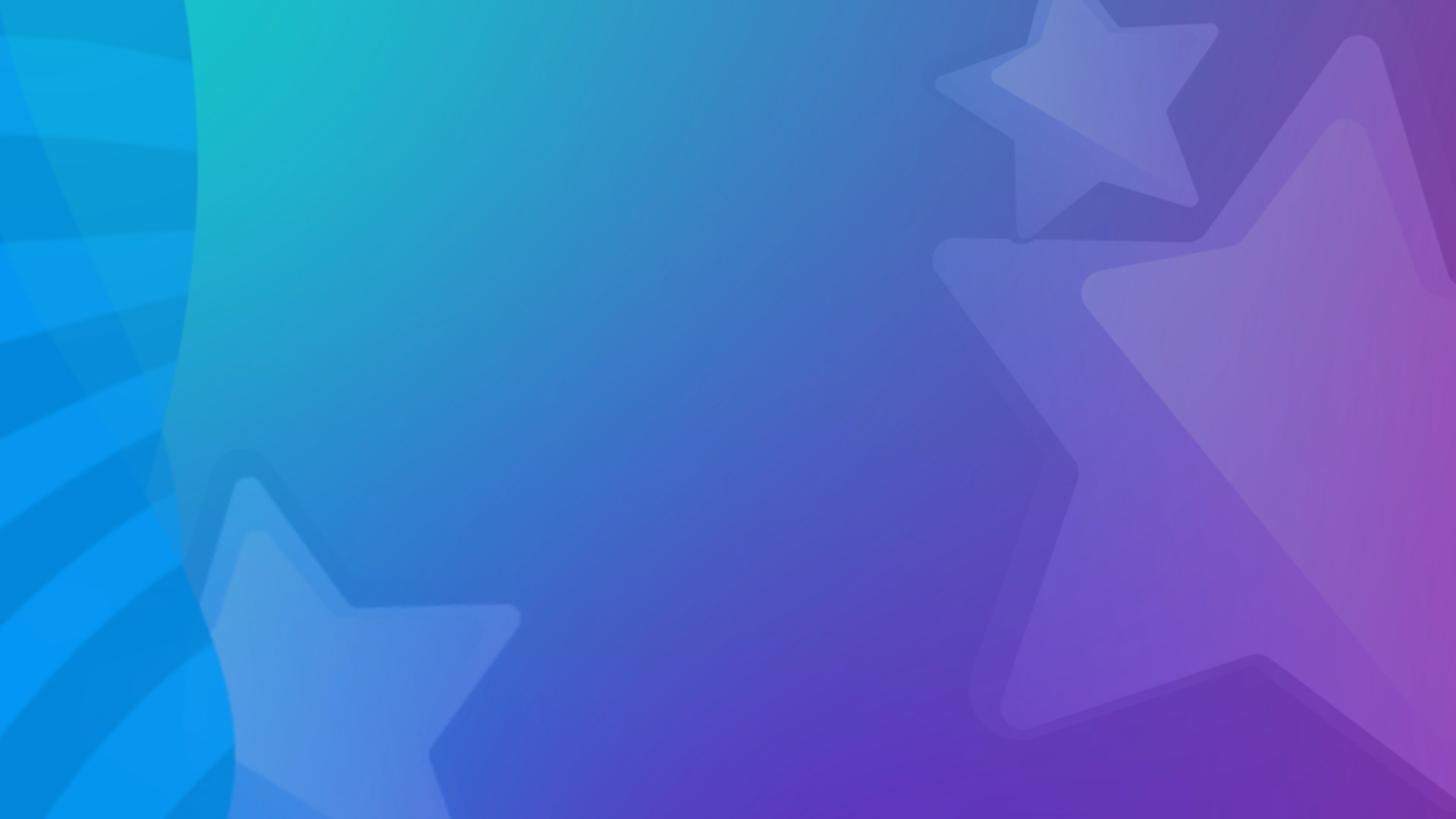 guests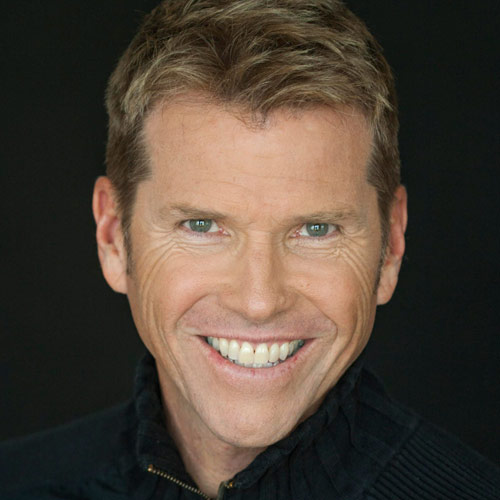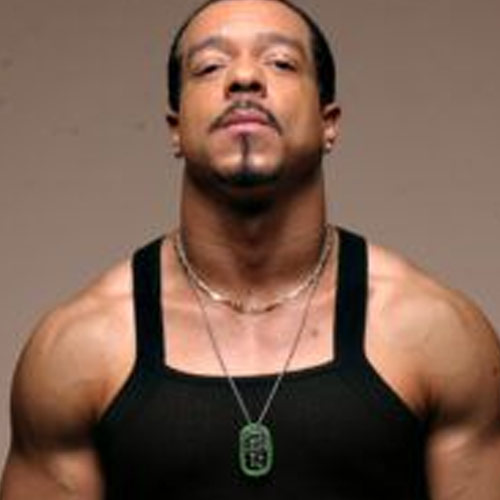 C + C Music Factory
EVER YBODY DANCE NOW!!...With over 8 million units sold, it was and still is today, the song heard round the world! As the front man and co-founder of the international multi-platinum selling group C and C Music Factory, Freedom Williams has traveled and performed around the world extensively, and has yet to meet a crowd that he couldn't captivate. His performing abilities are just one of the things that keep the crowds mesmerized. Freedom was born in Bedford Stuyvesant in Brooklyn, New York and raised in Queens, New York which is where it all began. Queens, New York has been the home to some of the greatest rappers and entertainers to ever grace a stage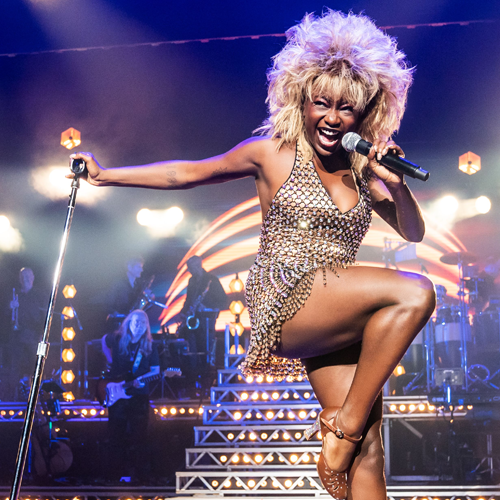 "TINA - The Tina Turner Musical"
An uplifting comeback story like no other, TINA – The Tina Turner Musical is the inspiring journey of a woman who broke barriers and became the Queen of Rock n' Roll. One of the world's best-selling artists of all time, Tina Turner has won 12 Grammy Awards and her live shows have been seen by millions, with more concert tickets sold than any other solo performer in music history. Featuring her much loved songs, TINA – The Tina Turner Musical is written by Pulitzer Prize-winning playwright Katori Hall and directed by the internationally acclaimed Phyllida Lloyd.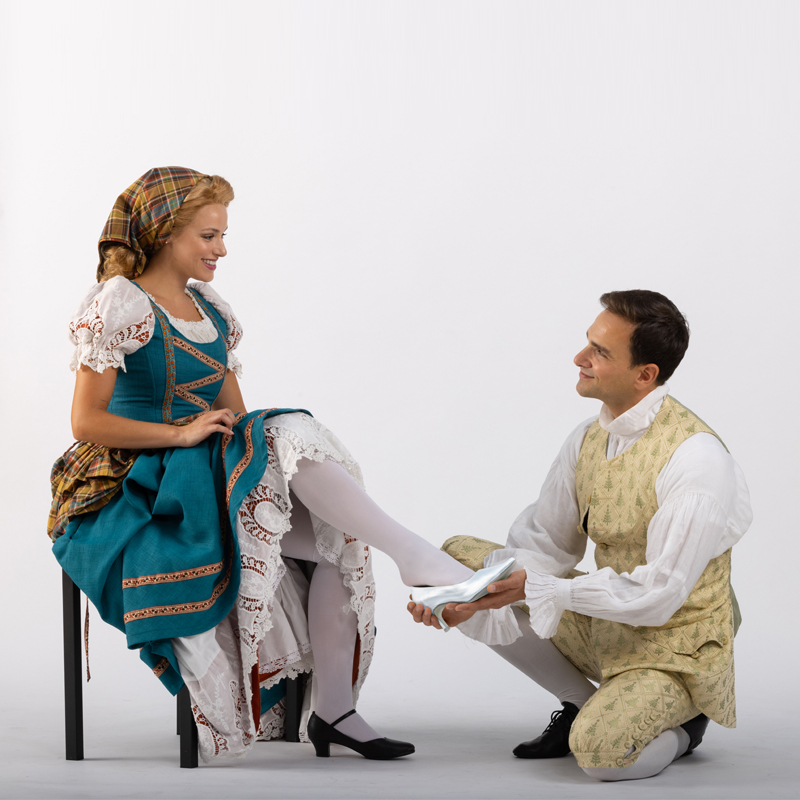 Rodgers and Hammerstein's CINDERELLA
Celebrate the holiday season with one of most beloved love stories of all time, Rodgers and Hammerstein's CINDERELLA. This enchanting new Broadway adaptation features a lighthearted and romantic new book by Douglas Carter Beane (Sister Act), and Rodgers & Hammerstein's classics, including "In My Own Little Corner," "Impossible/It's Possible," and "Ten Minutes Ago." CINDERELLA is a timeless, enchanting story of love and hope, and this imaginative and spectacular Walnut production will make your holidays even more magical. And not to worry, you'll be home long before the stroke of midnight!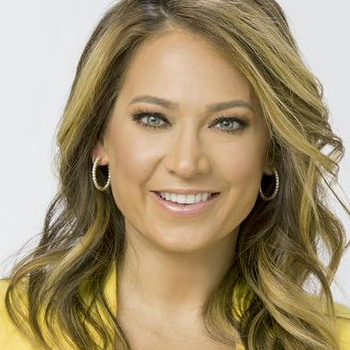 Ginger Zee
ABC News
Chief Meteorologist & Managing Editor Climate Unit, ABC News Ginger Zee is the chief meteorologist and managing editor of the climate unit at ABC News. Zee has been there before, during and after almost every major natural disaster, reporting for "Good Morning America" and across ABC News broadcasts and digital platforms. From Hurricane Katrina to recently being in the eye wall of Hurricane Ian, Zee has covered wildfires from California, France and Australia, blizzards across the nation and tornado outbreaks from Alabama to Oklahoma. Zee has employed her lifelong passion for the atmosphere and married it with compassion and humanity, as these stories are always about the people the storm impacts. Zee has also hosted several climate specials for ABC News Live and has a recurring climate segment called "It's Not Too Late" on ABCNL PRIME. She is committed to being the conduit for the latest science in the climate crisis and solutions worldwide. From the carbon capture "co2 vacuums in the sky" in Iceland to the complexity of the mega-drought plaguing Lake Mead and Lake Powell to the sea level rise impacts from the Maldives to Maryland, showcasing the faces of human-induced climate change is important to Zee. Zee's passion does not stop with storm chasing and climate. Her love of adventure has taken her and ABC News viewers across the world. She has gone parahawking in Nepal, flown a drone into the fissure of a volcano in Iceland, hiked the largest cave in the world in Vietnam, paraglided from the Himalayas to the Andes, dove with sharks in the Bahamas, rappelled 27 stories down the exterior façade of the Wit Hotel in Chicago, explored the 275 waterfalls of Iguazú Falls in Argentina plus Victoria Falls in Africa, as well as skydiving, ice boat racing and surfing, live on "GMA." Prior to joining ABC News, she was a meteorologist at NBC station WMAQ-Channel 5 in Chicago from 2006-2011, also filling in for several NBC and MSNBC News programs. Before that assignment, Zee worked at WOOD-TV in Grand Rapids, Michigan, where she was part of Storm Team 8, also covering the environment, science and the impact of weather throughout West Michigan. From 2003-2005, Zee worked at WEYI NBC 25 in Flint, Michigan. She began her career at WLAV FM/ WXMI in Grand Rapids, Michigan and WYIN PBS Merrillville, Indiana Zee, who has storm chased since college, has a genuine passion for the atmosphere and a dedication to getting young people interested in science. Zee lent her voice to Dr. Zephyr Skye, the storm-chasing alien in Disney Junior's hit show "Miles from Tomorrowland." Additionally, Zee and her husband, Ben Aaron, star in "Renovation Realities: Ben & Ginger" on DIY Network. Additionally, Zee co-hosts an ABC weekend show called "Hearts of Heroes," shining a light on first responders, and hosted two seasons of her creation and original digital series "Food Forecast." She is the author of five books, including the bestseller "Natural Disaster" (2017) and her recent memoir, "A Little Closer to Home: How I Found the Calm After the Storm" (2022). The Emmy® Award- and Murrow-winning meteorologist was inducted into the Weather Hall of Fame. Zee attended Valparaiso University and holds a Bachelor of Science in meteorology. She also served as an adjunct professor at the University from 2008-2011. Zee also holds the CBM Seal for Meteorology. She resides in New York City.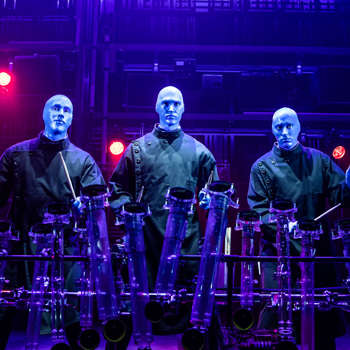 Blue Man Group
The all new North American tour of BLUE MAN GROUP will return to Philadelphia for the first time in nearly 10 years when the popular entertainment phenomenon arrives December 27 – 31 at the Miller Theater on the Kimmel Cultural Campus.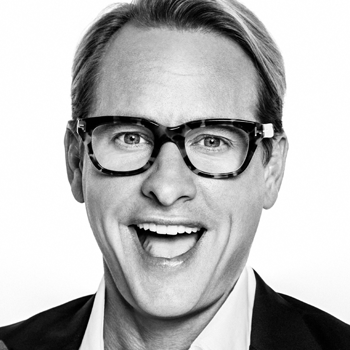 Carson Kressley
Fashion Designer
Emmy - Award winning TV personality, style expert, fashion designer and New York Times best - selling author are some of the credits of the multi - talented and unforgettable Carson Kressley.
Kressley started his career as an independent stylist and became invaluable to major designers such as Ralph Lauren. A few years later, he took a leap into television when, in 2003, he became a breakout star as the fashion savant on Bravo's Queer Eye for the Strai ght Guy, which won a primetime Emmy and gained a worldwide following for Carson. With his close relationship and collaborations with Oprah Winfrey over the course of the years, Carson revolutionized America's personal fashion sense of style as he filmed O WN Network's Carson - Nation. During this celebrated and entertaining show, Carson travelled to small towns throughout the U.S. transforming lives - one person at a time - with his signature style, humor and heart. He also hosted multiple TV shows including Li fetime's How to Look Good Naked, ABC's True Beauty and competed on several reality competitions shows such as the 13th season of Dancing With The Stars on which he was a fan favorite. Aside from his own television shows, Carson has frequently appeared on talk shows as afashion critic/commentator including; Good Morning America, Live with Kelly, The Wendy Williams Show, The Oprah Winfrey Show and to name a few. Recently, Carson was a key judge - always standing out with his great wit and ability to be in the moment - for Logo - TV series RuPaul's Drag Race, RuPaul's All Stars and Gay for Play. Last year, Carson competed on Food Network's Celebrity Cupcake Wars (which he won) and ABC's Celebrity Family Feud against Paula Deen - another success for his charity. Carson also shined as one of the judges and mentors on GSN's Window Warriors hosted by Garcelle Beauvais. Carson was the break out star on the newest season of NBC's hit show Celebrity Apprentice, again raising money for his charity - the True Colors Fund. Carson is a New York Times best - selling author with three books to his credit, including You're Different and That's Super and Off The Cuff: The Essential Style Guide for Men and The Women Who Love Them. His latest book, a women's style guide Does This Book Make My Butt Look Big? A Cheeky Guide to Feeling Sexier in Your Own Skin & Unleashing Your Personal Style was released on October 11, 2016 [St. Martin's Press] to rave reviews. A strong supporter of many philanthropic causes, Kressley useshis celebrity to adv ance different concerns such as The Trevor Project, The Human Rights Campaign, AIDS WALK, and the Al D. Rodriguez Liver Foundation. Kressley is also a trustee on the board of The True Colors Fund, The American Saddle Bred Museum and Philadelphia University . When Kressley is not starring on stage or screen, he can be found astride one of his American Saddlebred show horses, with which he has achieved World Champion status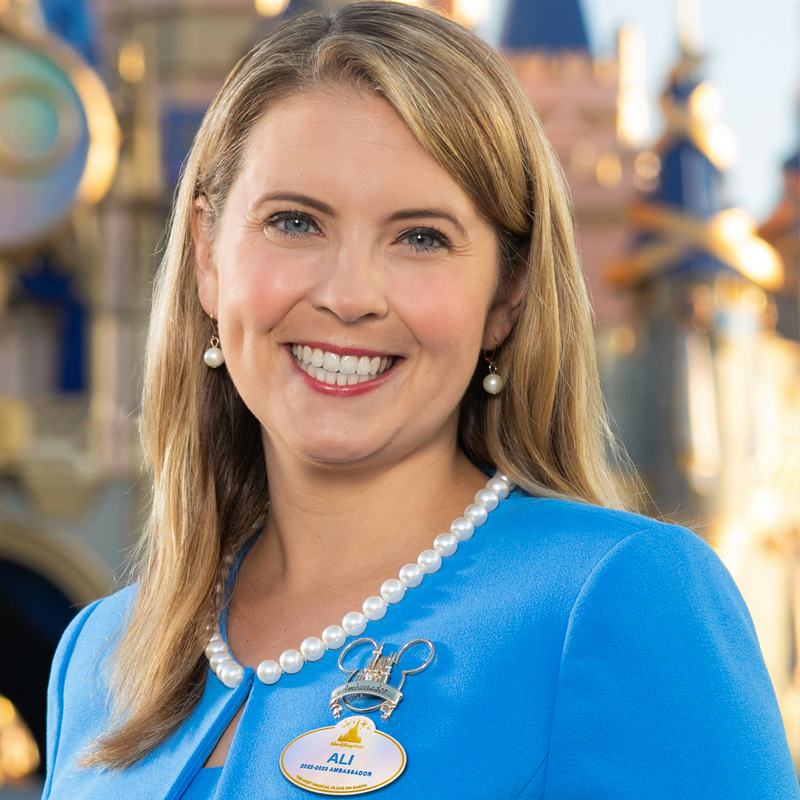 Ali Manion
Disney Ambassador
Growing up in the Midwest, Ali looked forward to her family's annual Walt Disney World Resort vacation, where she fell in love with the world of live entertainment found at Disney's four theme parks. Upon graduation from Louisiana State University in 2012 with a Bachelor of Arts in Mass Communication and a minor in Dance, Ali began her Disney career as a Character Performer on the Disney College Program. Continuing her full-time career in Entertainment at Walt Disney World, she performed in the Main Street Electrical Parade, and with the opening casts of Disney Festival of Fantasy Parade, Frozen Summer Fun, and For the First Time in Forever: A Frozen Sing-Along Celebration. Ali also discovered her love of facilitation and training while serving as an Operations Training Facilitator and a member of the 2016 Traditions team. She then transitioned to a Guest Communications Associate role, where she corresponded with Guests and created content for an official Disney account on Twitter. From tracking Cast Member Compliments to assisting Guests virtually to promoting happenings at Disney's Hollywood Studios, Ali shared Cast Member's stories in new and creative ways. Ali returned to Entertainment in 2018, where she took on roles as a Performance Specialist for all four theme parks, a Communications Manager for Disney Live Entertainment, and a Project Manager who facilitated Cast recognition and assisted in planning an Earth Day Celebration. Most recently, Ali lead Cast Members as an Entertainment Guest Experience Manager at Disney's Animal Kingdom Theme Park. In June 2021, she was selected as a 2022-2023 Walt Disney World Ambassador, and serves as one of two official Cast Member representatives during "The World's Most Magical Celebration," honoring the 50th Anniversary of Walt Disney World Resort. Ali truly loves empowering Cast Members to create magic for our Guests, and the authentic passion each and every Cast Member brings to their role inspires her daily. When asked about her experience as a Cast Member, Ali remarked, "Working alongside incredible people who share my passion for Disney and who continuously create magic for Guests is a dream come true!"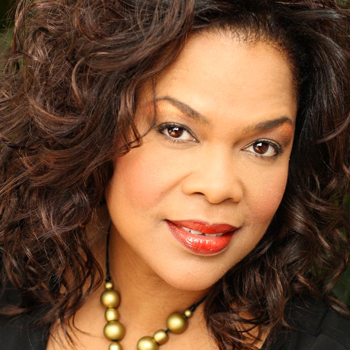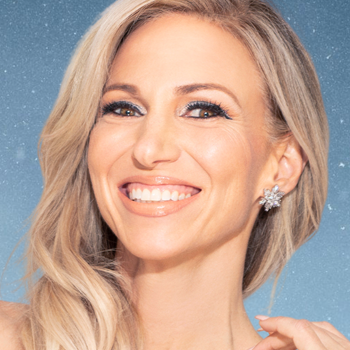 Debbie Gibson
Debbie Gibson burst onto the music scene at 16 and instantly became the youngest artist in history to write, produce and perform a number one hit, "Foolish Beat." She is still the youngest female and has held the world record for more than three decades. G ibson h as sold more than 16 million albums and has starred in 17 musicals in 17 years, from Broadway's Les Miserables to the West End's Grease. In 2019, Gibson joined NKOTB on The Mixtape Arena Tour. Later that year, she also served as a celebrity judge o n Nicke lodeon's "America's Most Musical Family." In 2020, her single "Girls Night Out" soared to No. 4 on the U.S. Billboard and U.K. MusicWeek charts. 2021 was a busy year for Gibson. Her guest starring role in the musical episode of "Lucifer" debuted Ma y 28 on Netflix. She completed her "Debbie Gibson & Joey McIntyre: Live from Las Vegas" mini residency at The Venetian® Resort Las Vegas. Gibson released a new duet of "Lost in Your Eyes," featuring Joey McIntyre, as well as the DJ Tracy Young co - penne d "O ne Step Closer," with an exclusive remix debuting on the Debbie Gibson Peloton Ride . Her first pop album of original material in 20 years, The Body Remembers , came out on her own label Stargirl Records to rave reviews. The new album promptly sh ot up to No. 2 on the Apple Pop Sales Charts and achieved one million streams in its first month. Gibson shows no signs of slowing down. Earlier this year, Stargirl Records released "One Step Closer Remixes" reaching No. 3 on the Swiss dance charts and la nded at No. 8 on the Commercial Pop MusicWeek chart in the UK. Gibson is the new brand ambassador for Dr. Kellyanne's Bone Broth and appeared on CBS Secret Celebrity Renovation. In June, Gibson embarked on a 15 - city U.S. solo tour of The Body Remembers and , in August, celebrated the 35th anniversary of her debut album Out of the Blue with three sold out shows in NYC. Her first full length holiday album Winterlicious will be released October 21 and her holiday tour of the same name will kick off November 25. The 14 - trac k album contains a blend of classics, a duet of "White Christmas" with her Daddy Joe and originals, including a duet called "Heartbreak Holiday" with her other favorite Joe, Joey McIntyre , co - written by the pop soulmates themselves . In addi tion, the holida y album will include a 30th anniversary edition of "Sleigh Ride Remastered," that will continue to benefit the Special Olympics. From No. 1 hits and platinum albums to starring roles on stage and screen, Debbie Gibson is a true entertainer with timeless t alent and charisma. Follow @DebbieGibson on all social media and more info with tour dates at DebbieGibsonOfficial.com .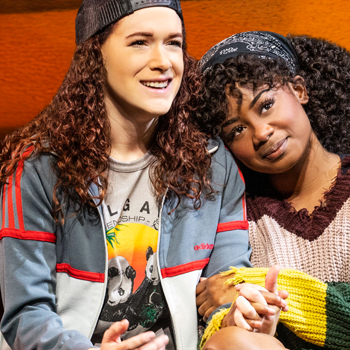 Jagged Little Pill
Academy of Music
The Kimmel Cultural Campus and The Shubert Organization present the Broadway hit JAGGED LITTLE PILL at the Academy of Music from January 3 - 15, 2023. Inspired by the seminal rock album of the same name by seven - time Grammy Award winner Alanis Morissette (she/her), JAGGED LITTLE PILL is part of the 2022 - 23 Broadway Series.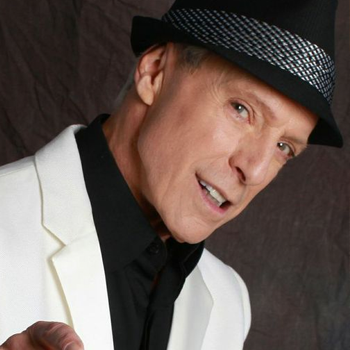 Jerry Blavat
Jerry Blavat, the legendary Geator with the Heater, was one of the early rock-and-roll DJs who revolutionized the profession and invented the "oldies" format. He had national success in the 1960s as host of the popular CBS- TV dance show The Discophonic Scene , but is best known as a high-energy oldies DJ on the air and at live events throughout the Middle Atlantic region and on PBS. With a successful nightclub outside Atlantic City (Memories in Margate); regular radio shows on WXPN 88.5 in Philadelphia, WVLT 92.1 in South Jersey, WBCB 1490 in Bucks Country and Trenton, and Atlantic City's WTKU Kool 98.3 FM and WOND 1400 News Talk Radio, and scores of sold-out live dance events and concerts every year both in the tri-state area and all around the country, including his annual Philly/Jersey Shore reunion at the Seminole Hard Rock in Hollywood, Blavat is more popular than ever and is celebrating his 59th year on radio. He was inducted into the Rock & Roll Hall of Fame in 1998, and his autobiography, You Only Rock Once: My Life in Music, was published by Running Press in July 2011 and has also been released in paperback and audiobook. He continues to live in Philadelphia, PA.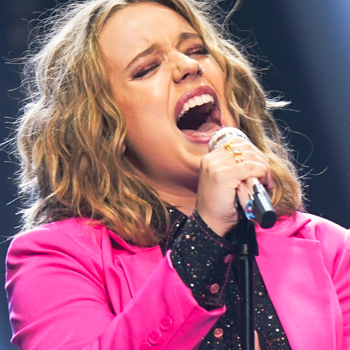 Leah Marlene
Leah Marlene is a songwriter, artist, and producer with a deeply rooted desire to create art unlike anything you have heard before. With a unique, engaging voice and a songwriting style that combines elements of folk, rock, pop, soul, funk, jazz and more, she cannot be put into a box. Leah grew up in a house full of music and guitars as her father, Derry Grehan, is a songwriter and lead guitarist with the Canadian band, Honeymoon Suite. He passed along his knowledge and passion for writing and performing. Leah began singing and writing her own songs at a very young age and never looked back! She has been performing professionally since the age of ten and releasing music since she was thirteen. After graduating high school, Leah spent two years studying songwriting at Belmont University in Nashville. She then returned back to the midwest to produce her latest album, "Many Colors." Now twenty - one years old, Leah most recently came off an incredible run on season 20 of American Idol, where she released he r latest original single, "Flowers" and placed second runner up of the season! Leah is a lover of people and her greatest hope is that her music may meet you exactly where you are at and help you feel whatever it is you need to feel in a given moment.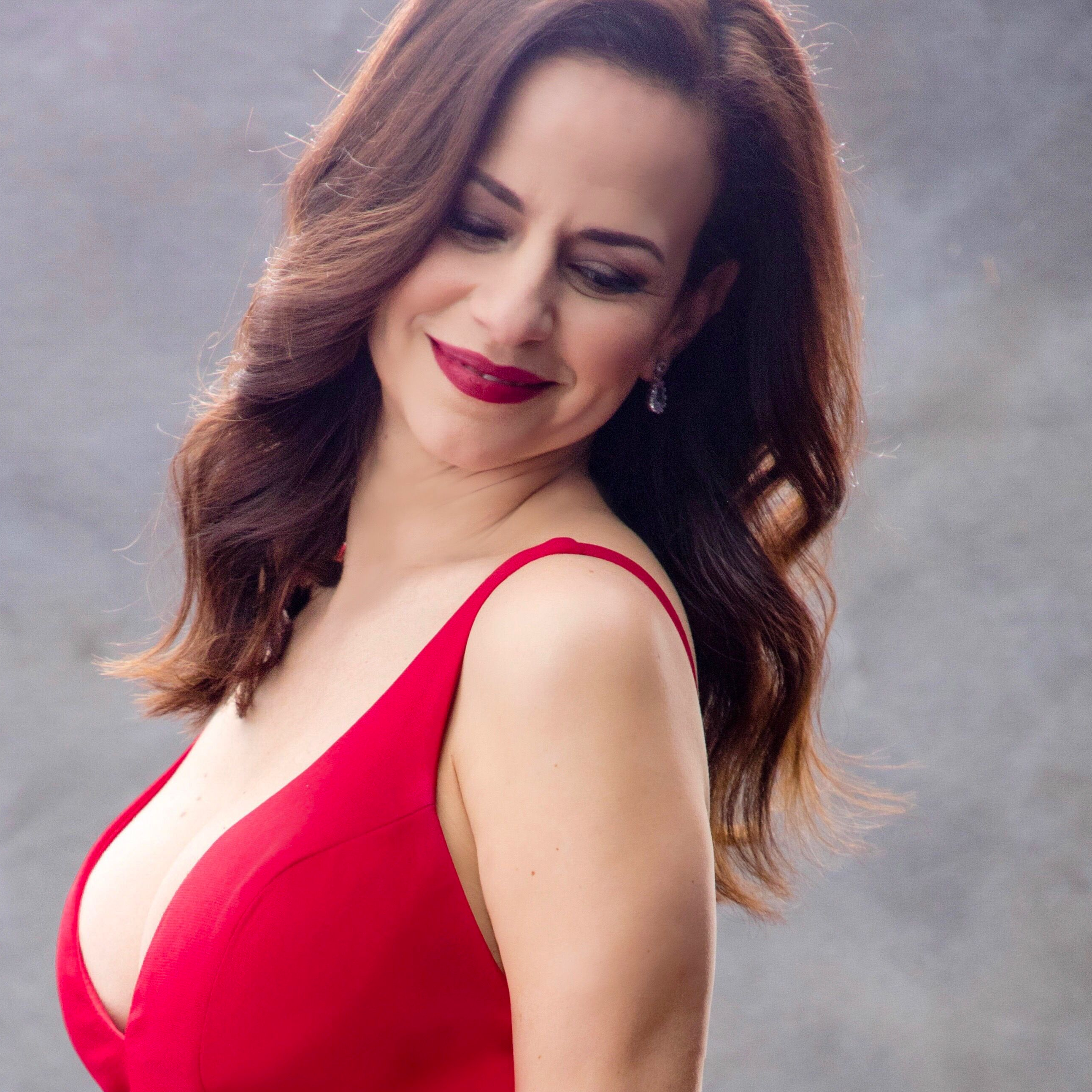 Mandy Gonzales + Pops
Mandy Gonzalez possesses one of the most powerful and versatile contemporary voices of our time. Mandy starred in the megahit Hamilton as Angelica Schuyler and also originated the role of Nina Rosario in the T ony A ward-winning Broadway musical, In The Heights , for which she received a Drama Desk A ward. She has starred as Elphaba in the Broadway production of W icked , blowing the roof of f of New Y ork' s Gershwin Theatre each night as she belted out the signature song, "Defying Gravity ." Mandy received an OBIE A ward and overwhelming critical praise for her performance in the Of f-Broadway production of Eli' s Comin' , directed by Diane Paulus, and based on the music and lyrics of singer-songwriter Laura Nyro. T elevision viewers have had the pleasure of seeing Mandy in her recurring roles in the hit series "Madam Secretary" and "Bull", and alongside Steve Martin and Martin Short in "Only Murders in the Building." Equally at home on the big and small screen, she has appeared in "Across the Universe," directed by Julie T aymor , "After ," starring opposite Pablo Schreiber , and "Man on a Ledge" with Sam W orthington. Mandy can also be heard as the voice of Mei in Disney' s "Mulan 2." A frequent concert soloist, Mandy has performed with symphony orchestras around the country including the NY Pops at Carnegie Hall, Philly Pops Cleveland Orchestra, Naples Philharmonic, Fort W orth, Jacksonville, Indianapolis, Baltimore, Arkansas, Anchorage, Edmonton, Ottawa, and Y oungstown Symphonies, among many others. Mandy released her debut album, FEARLESS, with W arner Music which debuted at #13 on the iT unes charts. Her album – hailed as "a genre-defying, highly-personal, daring, and brilliant debut" (Pop Bytes) – delivers new , original songs from some of the most accomplished writers in the music industry , including Lin-Manuel Miranda, Jennifer Nettles, Bill Sherman, and T om Kitt. An accomplished author , Mandy recently published her successful Y oung Adult novel series, FEARLESS, published by Simon and Schuster .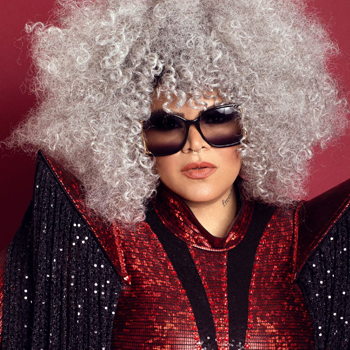 MARi
Cuban - Puerto Rican Singer, Songwriter, and Fashionista MARi is like any artist on a first name basis in the world - Madonna, Beyoncé, Bowie, Prince, Gaga, Pink, or Cher. Native New Yorker MARi embodies all the makings of a superstar and then some. For start ers, she is runway ready from the moment she wakes up and is larger than life by the time she takes the stage with a fleet of wigs and dresses that were likely picked from a thrift store, but could still make even the most sensational model jealous. More i mportantly, her voice is pure pop Gold with a hearty serving of soul as it sashays its way through dance, reggae, and latin rhythms that are not only insanely infectious, but instantly empowering and soul stirring. If unequivocally enraptured audiences are the barometer thus far, whether it's on her own solo headline excursions, opening for major music festivals alongside Amara La Negra, Meghan Trainor, Ashanti & Paula Abdul, there is no doubt that MARi is about to blow up well beyond the stratosphere. E ven more than her powerhouse pipes, fierce fashion sensibilities, and a post show taco truck that finds the singer and an equally over the top entourage grilling for her fantastic fans, (more on that later), authenticity is arguably the relatively newcomer 's most compelling quality. That is really saying something considering her boundless energy and envelope - pushing aesthetic as an all around entertainer, could literally stop traffic! MARi got a #13 on the Billboard Dance Club chart, with her son, "Let's H ear it for the Boy", and is currently topping charts across the globe, with her single, "Chicas Malas", featuring Frida Sofia. After an exquisite debut on Despierta America, and a mega media tour across all major outlets, MARi is gearing up for her next ma jor collab with Puerto Rican artist Brray, followed up by her debut solo EP. Apart from major parades and festivals across the US, MARi also participates in fashion week in NYC & London for major designers. MARi was one of the most popular artists on th e show "La Voz US" where Luis Fonsi was her coach, and a great admirer of her talent. MARi was also on "American Song Contest" with Snoop Dog and Kelly Clarkson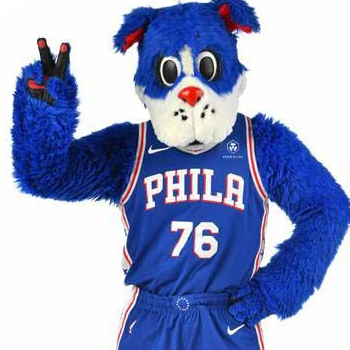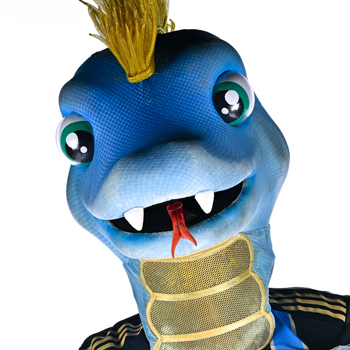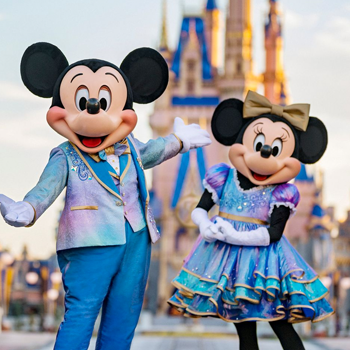 Mickey Mouse & Minnie Mouse
Walt Disney World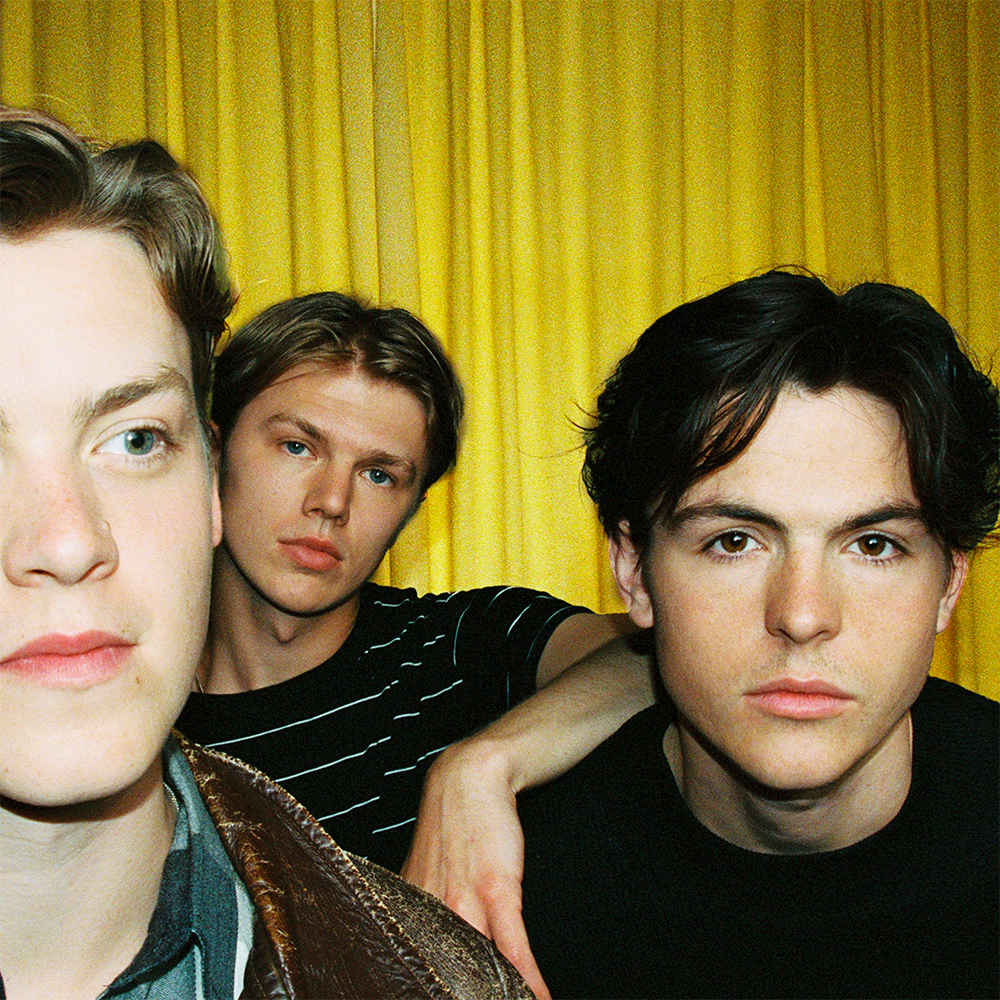 New Hope Club
In February 2020, New Hope Club released their self-titled debut studio album and were set to tour around the world. It was undeniably a huge moment for the British band and the culmination of years of hard work. It was a time when band members Reece Bibby , Blake Richardson, and George Smith should have been celebrating—their LP had even landed in the top 5 in the UK—but they found themselves conflicted. While proud of how far they'd come, they knew they had so much more to offer . Throughout the four years leading up to this moment, the band was moving at full throttle – crisscrossing the globe: Europe, Asia, South America, North America, and back again and again. The relentless music business machine of touring, promoting, and, most of all, chasing hits felt inauthentic and was moving them further away from what originally inspired them to become a band and make music together . Not that the non-stop touring, the die-hard fans, and the world travel weren't great, it just wasn't unfolding quite the way they envisioned for themselves. W ithin a matter of weeks, the pandemic hit, the world shut down, and all the big plans for touring and promoting the record stopped – which was initially a huge disappointment, but later they would find it to be a blessing. For the first time in their career , they found themselves back in the UK, in their childhood homes, away from each other , with time to reflect and contemplate what they wanted for the future. Not ones for confrontation, each, unbeknownst to the other , was secretly harboring unhappiness with the path the band was on. Shortly into lockdown, after much self-reflection, it was time to reunite. A getaway was planned under the guise of a band retreat, but in truth, each had the intention of using the trip to express the need to right the ship, together , or go their separate ways. In a remote country house in Lewes, England, they confronted each other for the first time. T o their relief, they realized they each felt the same way and decided together they could tackle the tough questions: "Are we truly happy? Are we truly fulfilled?" "No? What do we do about it?" "W e were still kids when we put together our last record," says Reece. "W e'd been influenced heavily by previous A&R and industry people, agreeing to go along with the majority because we were young, and it was all new to us." It was a turning point for the band—the change didn't happen overnight. The tug and pull to be more pop, or make it more like this or that, or if we remix this song, it will be a hit, kept coming, but they made a pact to keep their heads down, work hard and remember why they started this band. The first step: they knew they had to reset and start writing music for themselves. It' s what began a period of growth that pushed them to focus on their songwriting craft, their musicianship – each is a multi-instrumentalist, a songwriter , a lead vocalist – and to take on production duties this time around. Of this pivotal time, Reece says, "It' s been a few years since we formed the band, and in that time, we've grown together and become experienced musicians and writers by working with amazing people around the world. W e felt that it was time to take this project by the scruff of the neck and guide our own path. W e wanted to write and produce every song on the album and have full reigns over every small decision." Almost a year into this journey , in a London studio, something just clicked. They put their ideas on paper , developed their sound, and found their footing. They felt they hadn't written anything like this before. They wrote, they re-worked and reimagined and it was magic. New Hope Club craved authenticity and admired artists like The Beatles, Oasis, and Fleetwood Mac because of their innate honesty in their music. W ith this new body of work and clear artistic vision, they can be proud that they pushed themselves to make the art they always intended. "Growing up, we loved listening to seminal bands, and in this new album, you can actually hear a bit of that influence. Whereas the last album, we were, saying in interviews 'Oh, we love The Beatles, and we love The Stone Roses and all these bands, but you couldn't really hear their inspiration in our music," says Reece. Their new direction was also fostered by executive producer Ross Golan, who they enlisted at the end of 2020. He became integral as not only someone who helped shape the new sound of New Hope Club but as a life force as well. For 18 months, Golan and the group collaborated virtually—it was months before they even met in-person. Golan was blown away by how skilled and hands-on the band was with this project. "Artists with this level of talent don't exist in 2022. They each write with sophistication and play multiple instruments prodigiously . Blake is an A-list producer in the making, George is incredibly versatile, and Reece knows how to push us all for the best. W ith these skills, New Hope Club is going to be around for a long time," he says. W anting to share more music with their fans, the band will kick start their next era by releasing two songs sets, paying homage to the A-Side /B-Side dynamic of the past leading to a full album release in 2023. Each set of songs shows the dichotomy that exists in the band' s soundscape. "It really enabled us to make the sound of the record cohesive, whether the songs range from having a full band to an acoustic song. It' s the same sound, the same guitars which we've never experienced before," says George. W ith their first set of singles, "Getting Better" and "Girl Who Does Both," New Hope Club plays both ends of the spectrum, with the former being an exuberant, retro-tinged disco-pop song ideal that flaunts their strengths as a live band and the latter leaning into their songwriting prowess with the delicacy of a stripped-back Simon & Garfunkel-esque ballad. On "Call Me a Quitter ," the group opts for an up-tempo, sunny melody that masks how they could be making more of an effort in their long-distance relationships. "I know , I know , she' s becoming part of the furniture," Blake sings with a sweet lilt. Its companion track—the upbeat breakup banger "Whatever ," evokes the sunny grooves of Earth, W ind & Fire that' s tempered with a laissez-faire attitude. The boundary-pushing pop anthem "L.U.S.H." ("Love Y ou So Hard") shows the band musing about romancing an older woman. "The things you did last night, I can't get 'em out my mind," Blake teases. Inspired by the FIF A soundtrack, "W alk It Out" is an adrenaline rush—the ultimate hype song with a free-wheeling chorus. The only song penned before the pandemic, "Just Don't Know It Y et" is a stripped-back ballad with rich harmonies that envisions an idyllic future with a lover . On its B Side, "Don't Go W asting T ime," the band' s candor shines through with a delicate chorus that expresses how the band refuses to take their success for granted. "When we met, we were so young; we've finally got to the point in our relationship where we talk about everything now . W e never push anything under the rug," says Blake. It' s what makes the group' s latest effort more honest than ever—and that' s something they can be proud of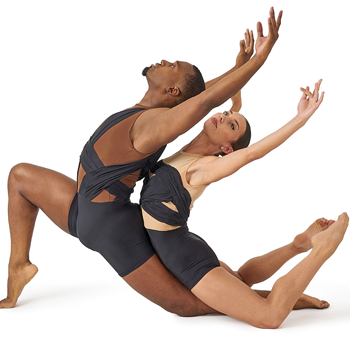 PHILADANCO
The Continuum
The Kimmel Cultural Campus presents The Philadelphia Dance Company, affectionately known as PHILADANCO!, in their newest show, The Continuum – Now/New/Next , in the Campus' Perelman Theater on Friday, October 28 through Sunday, October 30, 2022. The performance will feature choreography from PHILADANCO! alumni who attribute their current success to the pivotal time they spent dancing with PHILADANCO!, which laid the foundation for their thriving careers. This fall, four of these famed choreographers return to Philadelphia to set new works on the company. Among these famed choreographers is Hope Boykin , Founder and Artistic Director of Hope BoykinDance (6 years with PHILADANC O!), PHILADANCO!'s second company D2 Choreographer and Founder and Artistic Director of Contemporary West Dance Theatre Bernard Gaddis (10 years), F ounding C o - A rtistic D irector of Zeit geist Dance Theatre Francisco Gella (6 years), and Ephrat Asherie (2 years), Founder and Artistic Director of Ephrat Asherie Dance. These choreographers have travelled the world touring and creating works for notable dance companies , but have chosen to come home to celebrate the company that was instrumental in building their artistic careers. PHILADANCO!, founded by the legen dary Joan Myers Brown, is famous for its artistic integrity, highly trained dancers, and electrifying performances. Founded in 1970, PHILADANCO!'s legacy is a blazing trail of bridging cultures and tearing down barriers through mesmerizing movement. With i ts original mission of providing Black dancers with performance opportunities, the company's eye for inclusion has infused every performance with invigorating energy for a collection of diverse audiences. Using both its platform and hope for a better futur e, PHILADANCO! also commits itself to empowering youth with developmental and leadership skills that facilitate achievement and success in the world of dance and beyond. "PHILADANCO! always inspires, producing new material brimming with ingenuity that showcases a history of excellence at home in Philadelphia, and across the globe," said Matías Tarnopolsky, president and CEO of The Philadelphia Orchestra and Kimmel Center, Inc. "We are delighted to welcome the company's new Artistic Director Kim Bears - Ba iley, who, under the longtime tutelage of Founder Joan Myers Brown, is leading the company into an exciting new chapter." "Over our 51 - year history, I have had the honor of training and teaching hundreds of dancers, teaching them not just technique but tenacity to succeed in the dance world. I am ecstatic to bring 4 of our preeminent alumni back home to Philadelphia to share their artistic talent and vision" said Joan Myers Brown, Founder of PHILADANCO!. "Working in conjunction with th is next generation of innovative choreographers and the company to create these new dances has been an amazing unfolding . Varied in style, technique, and bravado , each choreogr apher brings a different energy and exuberance out of the dancers ," said Kim Bears Bailey, Artistic Director of PHILADANCO!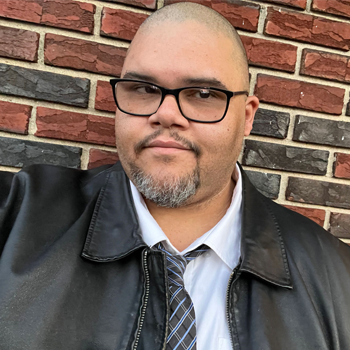 Ryan Long
Jeopardy
Ryan Long, born & raised in Philadelphia had one of the longest winning streaks in Jeopardy's history with 16 wins.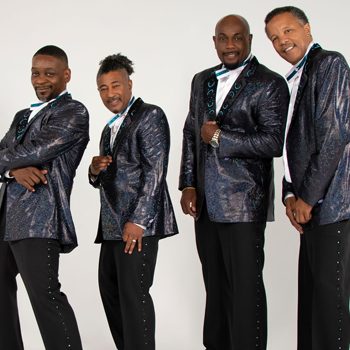 The Spinners
Timeless in a way that few other acts are, The Spinners are one of the most iconic and enduring groups in R&B history. With a towering legacy spanning over six decades, The Spinners have never lost their universal appeal. In 2021, they returned with their first all-new original album, the aptly-titled, "Round the Block and Back Again." The group created and came to define the smooth sound of Philadelphia Soul, channeling the highs and lows of romance and heartbreak into a catalog of classic hits, beloved across generations. Throughout the years the Spinners remained perched atop the Pop, R&B, and Adult Contemporary Charts, with smash singles like, "I'll Be Around," "Could It Be I'm Falling In Love," "Then Came You," "The Rubberband Man'' and many more – earning six Grammy nominations, 18 Platinum and Gold Albums, a star on the Hollywood Walk of Fame, and selling millions of records worldwide in the process. Their legendary repertoire has earned a permanent place in the American songbook. Though The Spinners popularized, and came to epitomize, the lush sound of Philly Soul in the 1970s, they got their start in Detroit at Motown in 1961. The Spinners signed with Atlantic Records in 1972, teaming up with producer Thom Bell in Philadelphia where the group blossomed under his production aegis. The Spinners had another classic hit single, "Working My Way Back To You," topping the Pop and R&B charts, earning the group its twelfth gold record. The "The Love Trippin" album (1980) also included "Cupid," one of the fastest-selling records in The Spinners' illustrious career. The follow-up LP, "Labor of Love," featured such stand-out tunes as "Yesterday Once More," and "Long Live Soul Music." Four decades later The Spinners have not skipped a single beat as "Round the Block and Back Again" makes wonderfully clear. Melding intricate harmonies with breathtaking vocal acrobatics, the album, released in August 2021, showcases The Spinners at their soulful, multi-octave best. A perennial fan favorite, the Spinners continue to perform to sold out crowds at home and abroad while maintaining a loyal coterie of die-hard aficionados. The Spinners have left an indelible impact in the annals of music history, and perhaps most importantly, on the hearts of millions of fans throughout the world.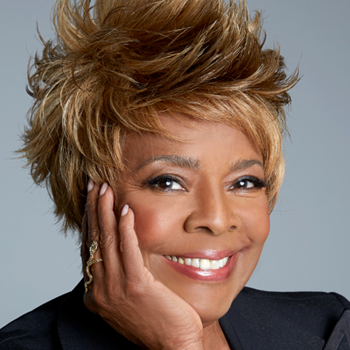 Thelma Houston
Expert Designer
A Mississippi native, Thelma Houston is a dedicated music creator and philanthropist who started out in the 1960s performing gospel music with the Art Reynolds Singers. In 1967, Houston signed to Capitol Records (home of the Beatles, Nat King Cole, and Nancy Wilson), and had her first hit song with "Baby Mine." Houston released her first solo album, Sunshower , on ABC Dunhill in 1969, which was written and produced by the legendary Jimmy Webb. After this critically acclaimed debut, Houston signed with Motown Records. Always a pathbreaker, at Motown, she claimed the top of the pop, R&B, and dance charts with her signature rendition of "Don't Leave Me This Way." This Gold Record classic gave Houston the distinction of being the first solo female artist at Motown to win the GRAMMY Award for "Best R&B Female Vocal Performance ." In early 2020, Houston collaborated with Morrissey on "Bobby, Don't You Think They Know." Also released the same year was the dance single "Turn Your World Around" (Radikal Records) with Bimbo Jones. The song quickly rose on the Billboard Dance Charts to No. 7. As an artist who is always focused on creating, Houston teamed up once again with Jimmy Webb during the COVID-19 pandemic for the song called "Someone is Standing Outside." Recent shows include CBS's Motown 60: A GRAMMY Celebration . Houston's performance brought down the house. She also recently performed on the BET special DJ Cassidy's Pass the Mic . During Black History Month in February, she was honored by the 2022 City of Los Angeles African American Heritage Month Program as a Living Legend —which she truly is. Throughout the year, with appearances from Tokyo to Las Vegas to London and beyond, Houston continues to captivate audiences with her exhilarating performances and warm anecdotes. She continues to inspire new generations of artists with her vocal mastery, wit, and spirit of collaboration. Houston is known for her charitable causes and tireless efforts in the battle against AIDS. In 2003, the City of West Hollywood proclaimed January 29 as "Thelma Houston Day." Houston has contributed her talents to numerous causes, including Divine Design for Project Angel Food, AIDS Project Los Angeles, and the Minority AIDS Project, to which she donated her $20,000 winnings from the TV show Hit Me Baby. She has been active with the NAACP and is a longtime supporter of the Human Rights Campaign (HRC). Said Richard Ayoub, Executive Director, Project Angel Food, "We have been fortunate to benefit from Thelma's support for many years and are truly grateful. It's a testament to her artistry and ingenuity that she would create a way to bring us closer together during these troubled times and give."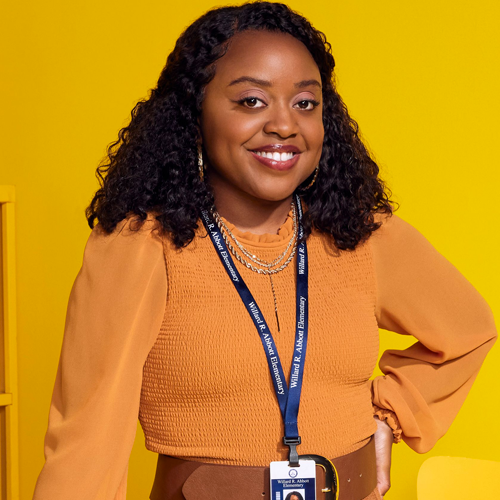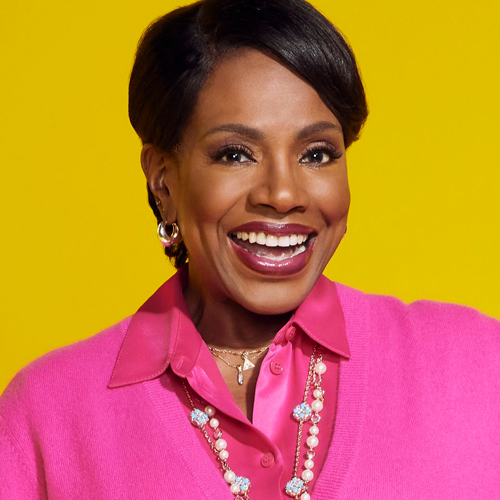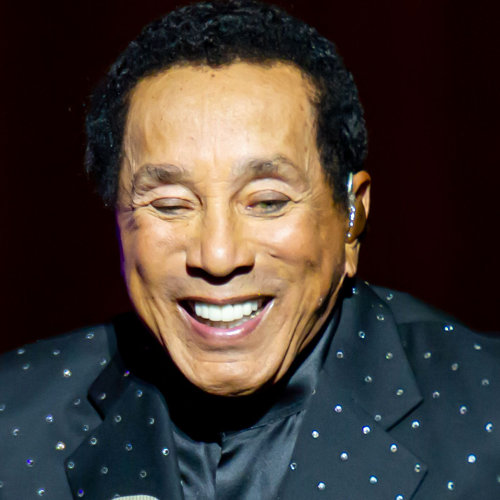 Smokey Robinson
Acclaimed singer - songwriter Smokey Robinson's career spans over 4 decades of hits. He has received numerous awards including the Grammy Living Legend Award, NARAS Lifetime Achievement Award, Honorary Doctorate (Howard University), Kennedy Center Honors and the National Medal of Arts Award from the President of the United States. He has also been inducted into the Rock 'n' Roll Hall of Fame and the Songwriters' Hall of Fame. Born and raised in Detroit, Michigan, Robinson founded The Miracles while still i n high school. The group was Berry Gordy's first vocal group, and it was at Robinson's suggestion that Gordy started the Motown Record dynasty. Their single of Robinson's "Shop Around" became Motown's first #1 hit on the R&B singles chart. In the years fol lowing, Robinson continued to pen hits for the group including "You've Really Got a Hold on Me," "Ooo Baby Baby," "The Tracks of My Tears," "Going to a Go - Go," "More Love," "Tears of a Clown" (co - written with Stevie Wonder), and "I Second That Emotion." Th e Miracles dominated the R&B scene throughout the 1960's and early 70's and Robinson became Vice President of Motown Records serving as in - house producer, talent scout and songwriter. In addition to writing hits for the Miracles, Robinson wrote and produce d hits for other Motown greats including The Temptations, Mary Wells, Brenda Holloway, Marvin Gaye and others. "The Way You Do the Things You Do," "My Girl," "Get Ready," "You Beat Me to the Punch," "Don't Mess with Bill," "Ain't That Peculiar," and "My Gu y" are just a few of his songwriting triumphs during those years. He later turned to a solo career where he continued his tradition of chart - topping hits with "Just to See Her," "Quiet Storm," "Cruisin'," and "Being with You," among others. He remained V ice President of Motown records until the sale of the company, shaping the label's success with friend and mentor Berry Gordy. Following his tenure at Motown, he continued his impressive touring career and released several successful solo albums. Recently, Robinson appeared on "Make It Better" from Anderson Paak 's album Ventura and Rita Wilson's Now and Forever: Duets album joining for "Where Is The Love." During the course of his 50 - year career in music, Robinson has accumulated more than 4,000 songs to h is credit and continues to thrill sold - out audiences around the world with his high tenor voice, impeccable timing, and profound sense of lyric.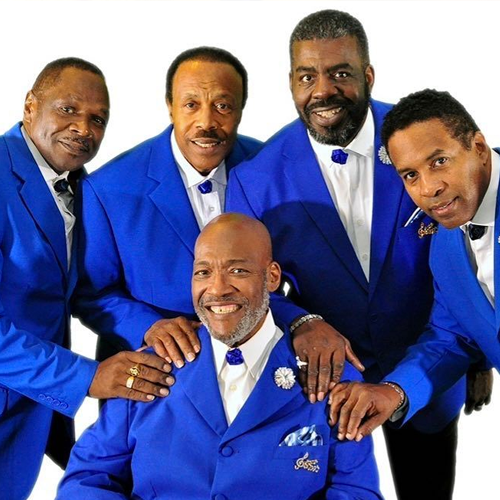 Harold Melvin's Blue Notes
Harold Melvin's Blue N otes® A re one the dynamic groups that came out of the Gamble - Huff music factory that produced groups like the Spinners and Stylistics, Previously Known as Harold Melvin &The Blue Notes, among their Credits include memorable love songs "if you Don't Know Me By Now" (Nominated for a Grammy) "The Love I Lost" "Bad Luck" "Wake Up Everybody" and many more hits. There are no adjectives to describe their Performances, except to state - they have been Performing to standing room only audiences for decades. Harold Melvin's Bl ue Notes® Now consisting of lead singer Donnell "Big Daddy" Gillespie, He's the last living lead Singer to Perform with Harold Melvin & Blue Notes, John Morris, Dave Echo, Tyrone Burwell, and Keith Matthews, Continue to perform regularly in multi - act soul music shows with such groups as The Chi - Lites, The Stylistics, and Blue M agic. along with their Manager's Sandie Chase and Road Manager Dwayne w. Tyree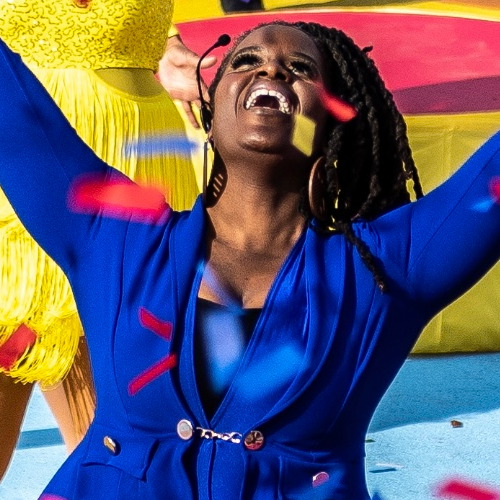 Treena Ferebee
Treena Ferebee , a Philadelphia native, was born into a musical family and made to sing before she could even speak. At the age of 19, Treena went on to tour all over the world as a background vocalist, and throughout her career has had the pleasure of sharing the stage with Stevie Wonder, Prince, India.Arie, and more. She has made television appearances on The Tonight Show with Jay Leno, The Late Show with David Letterman, The Soul Train Music Awards , BET's 106th & Park, Showtime at the Apollo , and many others. As a sol o artist, Treena, also known as TREE or QUEEN TREE, has had the honor of featuring twice in performances alongside Grammy and Emmy award - winning Jazz pianist, Robert Glasper. She has had the steamed pleasure of filling in for Gladys Knight at the Kimmel Ce nter in Philly to perform with legendary Composer and conductor Benjamin Wright with a full orchestra! Annually, Treena has been a beloved performer for the Thanksgiving Day Parade in Philadelphia and is honored to return to the TDP celebration this year!!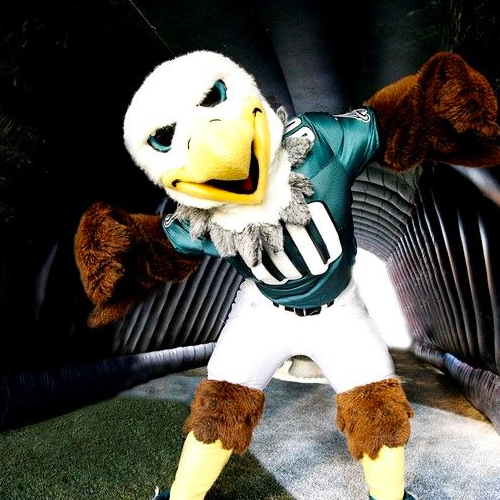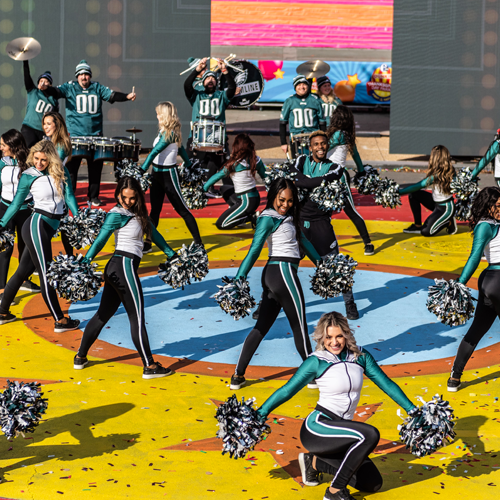 Eagles Cheerleaders, Drumline & Pep Band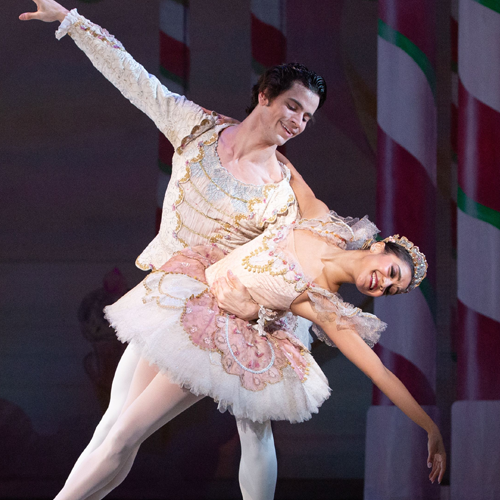 Philadelphia Ballet
Founded in 1963 by Barbara Weisberger, a protégé of George Balanchine, Philadelphia Ballet is one of the nation's premier ballet companies and a true cultural treasure of Philadelphia. Furthering a nearly sixty - year artistic lineage in Philadelphia, The Ruth & A. Morris Williams, Jr. Artistic Director Angel Corella leads an ensemble of 50 dancers from around the world and an ever - evolving repertoire of classic and contemporary works. The Dr. Carolyn Newsom Executive Director Shelly Po wer spearheads development and strategic plans to strengthen and expand the company's presence and impact locally, nationally, and internationally. Recognized as one of the top ten ballet companies in the United States, Philadelphia Ballet's 30 - member Boar d of Trustees is led by local business leader and philanthropist David F. Hoffman. In addition to its performances on the Kimmel Center Cultural Campus, Philadelphia Ballet serves more than 30,000 individuals across the region every year with hands - on arts education and engagement activities brought to children and adults alike regardless of ability or socioeconomic background. The School of Philadelphia Ballet offers the highest caliber dance education of any program in the Greater Philadelphia area. For m ore, visit philadelphiaballet.org or connect with us on Twitter , Facebook , Instagram , and YouTube . Philadelphia Ballet is supported in part by a grant from the Commonwealth of Pennsylvania, Department of Community & Economic Development and receives support from The Philadelphia Cultural Fund and the Pennsylvania Council on the Arts, a state agency funded by the Commonwealth of Pennsylvania.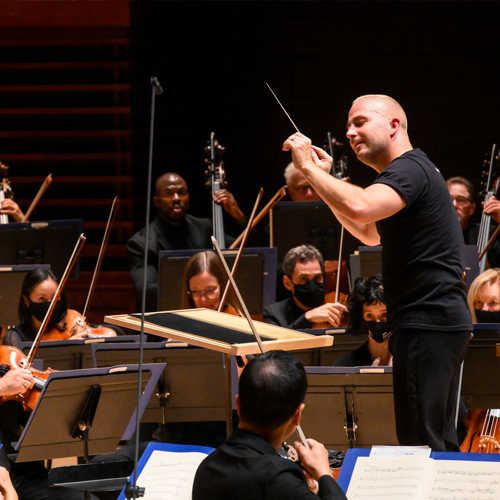 Philadelphia Orchestra
The Philadelphia Orchestra is one of the world's pree minent orchestras. It strives to share the transformative power of music with the widest possible audience, and to create joy, connection, and excitement through music in the Philadelphia region, across the country, and around the world. Through innovative programming, robust educational initiatives, and commitment to the communit y, t he ensemble is on a path to create an expansive future for classical music, and to further the place of the arts in an open and democratic society.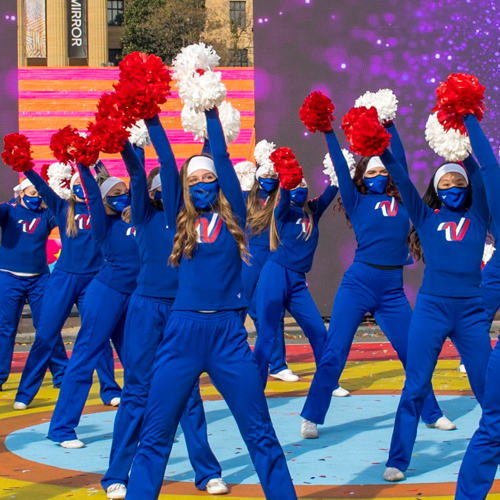 Varsity Spirit All Americans
The individuals invited to perform in the parade are cheerleading and dance All - Americans selected from Varsity Spirit camps around the country, including camps organized by Universal Cheerleaders Association (UCA), Universal Dance Association (UDA), National Cheerleaders Association (NCA), National Dance Alliance (NDA), and Urban Cheerleading Experience (UCE). All Americans are selected at summer camps based on superior cheerleading or dance skills. Only the top 10% of the ch eerleaders and dancers who attend Varsity Spirit camps in the summer receive this honor and the chance to march in this prestigious Thanksgiving Day Parade.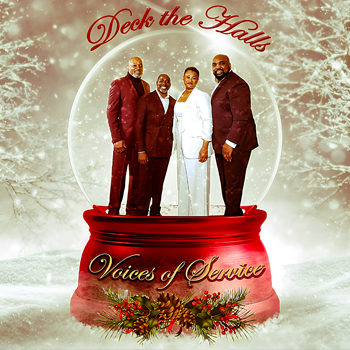 Voices of Service
Quartet
Voices of Service (VOS) is a singing quartet including retired service members Ron Henry, Christal Rheams, Jason Hanna, and Caleb Green. They have been singing together since late 2012. Their journey and purpose reached a new dimension in 2019 as they achi eved a top 5 finish on Season 14 of America's Got Talent. The group influenced global awareness of the struggle of our service members, veterans, their families, and people from all walks of life who've endured visible and invisible scars.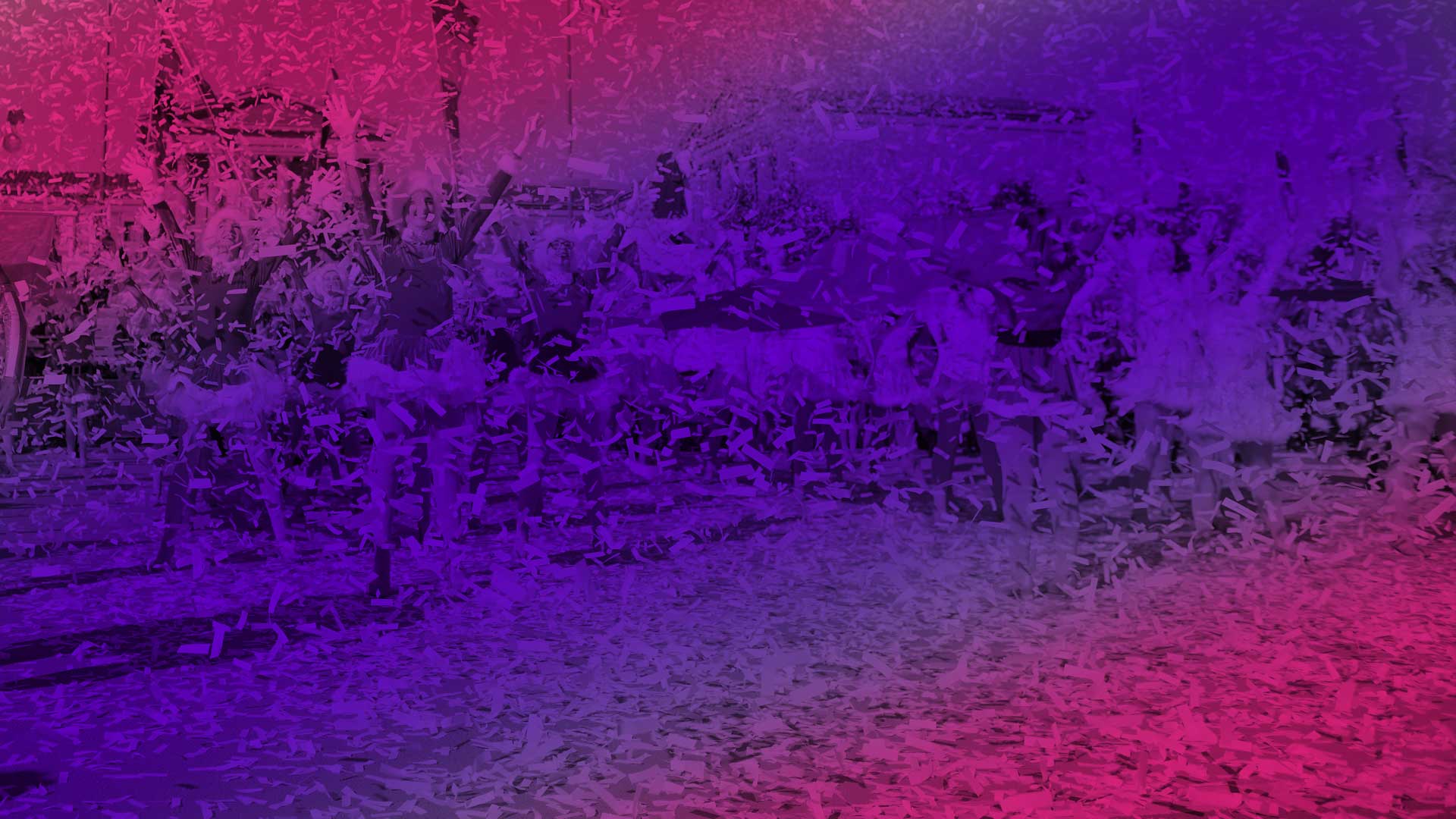 participants
Marching Bands
Clearview High School Marching Band
New Jersey
Decatur Central High School Marching Band
Indiana
East Hills Middle School Marching Band
Pennsylvania
Jasper High School Marching Wildcats
Indiana
Kingsway Regional High School Band
New Jersey
Mt. Vernon High School Marching Band
Indiana
Parkland High School Band
Pennsylvania
Pennsbury High School Marching Band
Pennsylvania
Pocono Mountain East High School Marching Band
Pennsylvania
Reynoldsburg Raider Marching Band
Ohio
Salem High School Marching Band
Virginia
Whiteland Community High School Marching Band
Indiana
Special Performace Groups
Betsy Daily School Of Performing Arts Dancers
Pennsylvania
Dance 4 Life Dancers
Delaware
Donna's Dance Works
Pennsylvania
Garnet Valley High School Dance Team
Pennsylvania
Jane Baron's Academy Of Dance
Pennsylvania
KMC Dance
Pennsylvania
Mainstage Center For The Arts
Harmony Show Choir
New Jersey
Mulford Dance Studio
New Jersey
Pennsylvania School For The Deaf
Pennsylvania
Philadelphia High School For The Creative And Performing Arts
Pennsylvania
Power Surge Performing Arts Centre
Pennsylvania
Plymouth Whitemarsh High School Cheerleaders
Pennsylvania
Rancocas Valley Dance Team
New Jersey
Summer Stage Shooting Stars
Pennsylvania
The Quinn Center For The Performing Arts
Pennsylvania
West Chester University Color Guard Ensemble
Pennsylvania
Special Units
3 Sisters Memorial Fire Truck
Maryland
1949 Willy Overland Jeepster Car
New Jersey
1970's Oldsmobile
Pennsylvania
County Corvette Club
Pennsylvania
Enon Trinity Drill Team And Drum Corps
Pennsylvania
Garrison Carida And Ghost Base
Pennsylvania
Hawthorne Caballeros Honor Guard
New Jersey
Kangaroo Kids Jump Rope Team
Maryland
Philadelphia Fire Department
Pennsylvania
Philadelphia School Of Circus Arts
Pennsylvania
Soul Riders Auto Club
Delaware
The Wheelmen Antique Bicycles
Pennsylvania
US Postal Service
Pennsylvania
Varsity Spirit Cheerleaders
From Across The Nation
Warrior Watch Riders
Pennsylvania
Woodside One Wheelers Unicycle Team
Maine
Youth Choirs
Burlington Township Middle School
Burlington
Glen Landing Middle School
Blackwood
Carl W. Goetz Middle School
Jackson
Woodbury Junior-Senior High School
Woodbury
Avon Grove Intermediate School
West Grove
West Chester East High School
West Chester
Eisenhower Middle School
Norristown
The Tunbridge School
Baltimore
Hawthorne Park Elementary School
Willingboro
AIM Academy
Conshohocken
Avon Grove Charter School
West Grove
Mannington Elementary School
Salem
Marple Newtown High School
Newtown Square
St. Ann School
Wilmington
MAST Community Charter School
Philadelphia
Danc'n on the Parkway

Bowman Dance Company & School
Norristown
Monarch Dance Academy
Philadelphia
Kathy's Dancenter
Marlton
BC Discoveries Dance & Theater Arts Co.
Newtown
Stepping Stone Dance Studio
Bristol
Dance HDC
Landenberg
Reckless Kickz
Philadelphia
Miss Karen's Dance Studio
Easton
Phlex Phitness
Drexel Hill
CC's School of Dance Arts
Lansdowne
LLEVATE DANCE STUDIO
Chester
Free to Be Performing Arts Center
Philadelphia
GeTek'Nek School of Performing Arts
Philadelphia
Divine Inspirations Center for the Arts
Woodbridge
T. Kapri Dance Studio
Philadelphia
Conservatory for Arts & Music of Philadelphia
Philadelphia
Strength & Grace Dance Academy
Southampton
Dance It Up with Music
Bordentown
Dare 2 Dance
Camden
Love2Dance Academy
Sicklerville
ME Models & ME Dolls LLC
Philadelphia
The Philadelphia Charter School for Arts & Sciences
Philadelphia
Workshop in Dance
Yardley
Premier Dance Academy, LLC
Lansdowne
Donna's Dance Work
Feasterville
Exquisite Techniques
Philadelphia
Diana Alexis Dance Academy
Haddonfield
Dance HDC
Landenberg
KMC Dance
Oxford
Hershey School of Dance & Art
Hummelstown
Free to Be Performing Arts Center
Philadelphia
Dee Dots Dance Academy
Woolwich
Pottstown Dance Theatre
Douglassville
First Class Dance Academy
Ortley
Christine's Studio of Dance
Monroeville
Dance Dynamics
Philadelphia
On Pointe Dance Center
Blackwood
Ms. Doreen's Fabulous Feet
Metuchen
Step By Step Dance Expressions
Horsham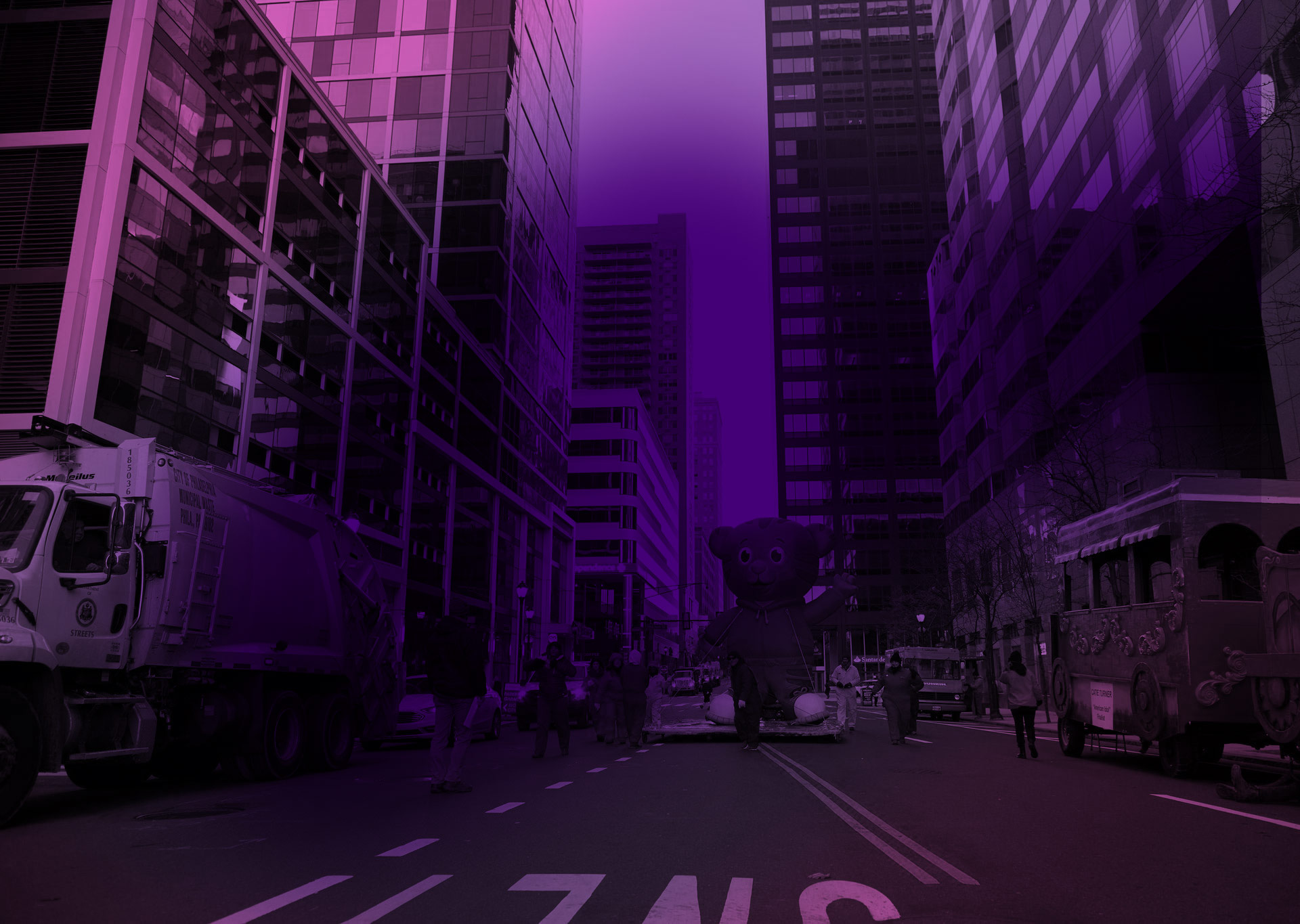 route
Through the City of Philadelphia, beginning at 20th and JFK Boulevard, turning LEFT on 16th Street to the Ben Franklin Parkway. The parade turns left on the Parkway to the steps of the Philadelphia Museum of Art.
Parking Information: Metered Street parking is FREE on Thanksgiving day; however, No Parking Rules will remain in effect, so please observe and obey NO PARKING ZONES. For a list of available garages in the Philadelphia area, please consult philapark.org/locator for a list of garages and parking lots around the parade route.
STREET CLOSURES: Thursday, November 24th
Midnight - 12:00pm - 20th street between JFK Blvd and Market Street
2:00am – 11:00am - 20th Street between Ben Franklin Parkway and Race Street
5:00am - 12:00pm - 20th Street between JFK Blvd and Arch Street
6:00am - 12:00pm - 20th Street between Market Street & the Ben Franklin Parkway
8:00am - Full Parade Route
JFK Boulevard – 30th St. TO 16th St.
20th St. from Market to Ben Franklin Parkway
16th St from JFL Blvd to Ben Franklin Parkway
Ben Franklin Parkway to Art Museum
zone
Thanksgiving Day Parade Zone 2022 is BACK in Eakins Oval on the Parkway!
Make memories on Thanksgiving morning in the Parade Zone featuring tasty goodies, great giveaways and fun for the whole family!
Savor a special moment at the Dunkin' Refuel Zone! FREE coffee samples and fun giveaways Take a photo in the Dunkin' Photo Booth – a memento fromnksgiving Tha2022!
Experience the power of RAM Trucks and tour the latest models, plus take a spin of the prize wheel! Hungry? Enjoy delicious food from local food trucks!
Stop by Commonwealth Charter Academy's booth for family-friendly activities and to learn more about this top accredited public cyber charter school.
Power it up with the NRG team, leading the charge for Thanksgiving fun.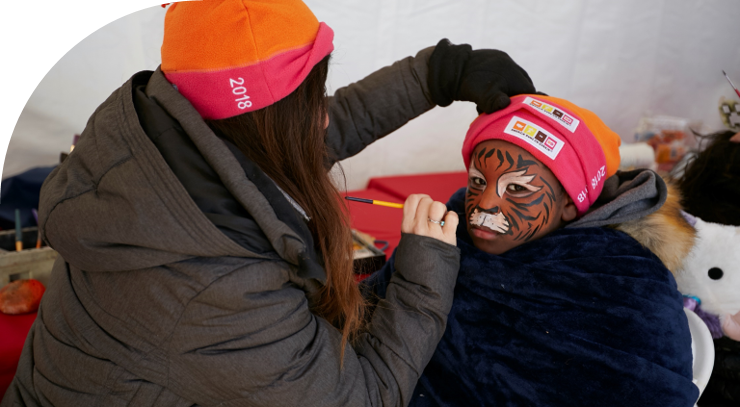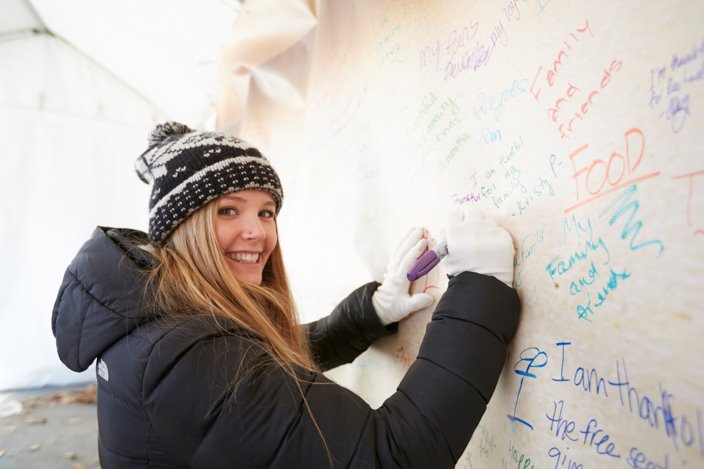 Have any parade memories you're particularly fond of?
Share them with us by tagging #6abcTDP!
parkway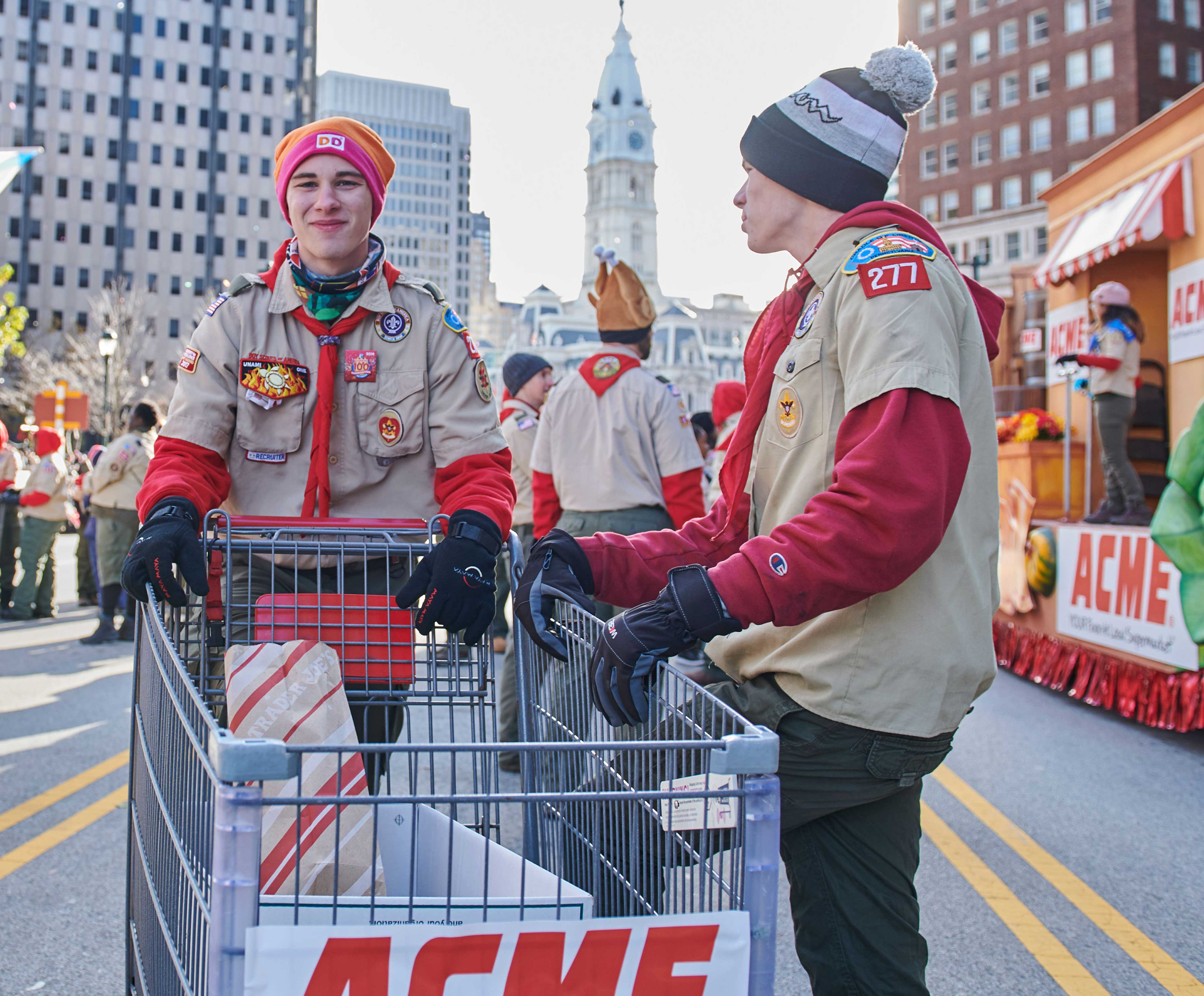 Boy Scouts Can Drive
The Thanksgiving Day Parade is back and so is your chance to help the community! The scouts will be back on the parkway, collecting donations for our local food banks. Just one can has the power to make a big difference for our neighbors in need. So, grab a healthy can or two and give them to the scouts along the parade route. Thanks for giving to the 6abc Dunkin' Holiday Food Drive.
Fan Cam!
Adam and Alicia are BACK on the Parkway and in the Parade Zone at Eakins Oval hosting the Dunkin' Fan Cam! Watch all morning during the Parade, and the livestream on 6abc.com as they interact with Parade-goers, give away Dunkin' freebies, and celebrate Thanksgiving with the Dunkin' team.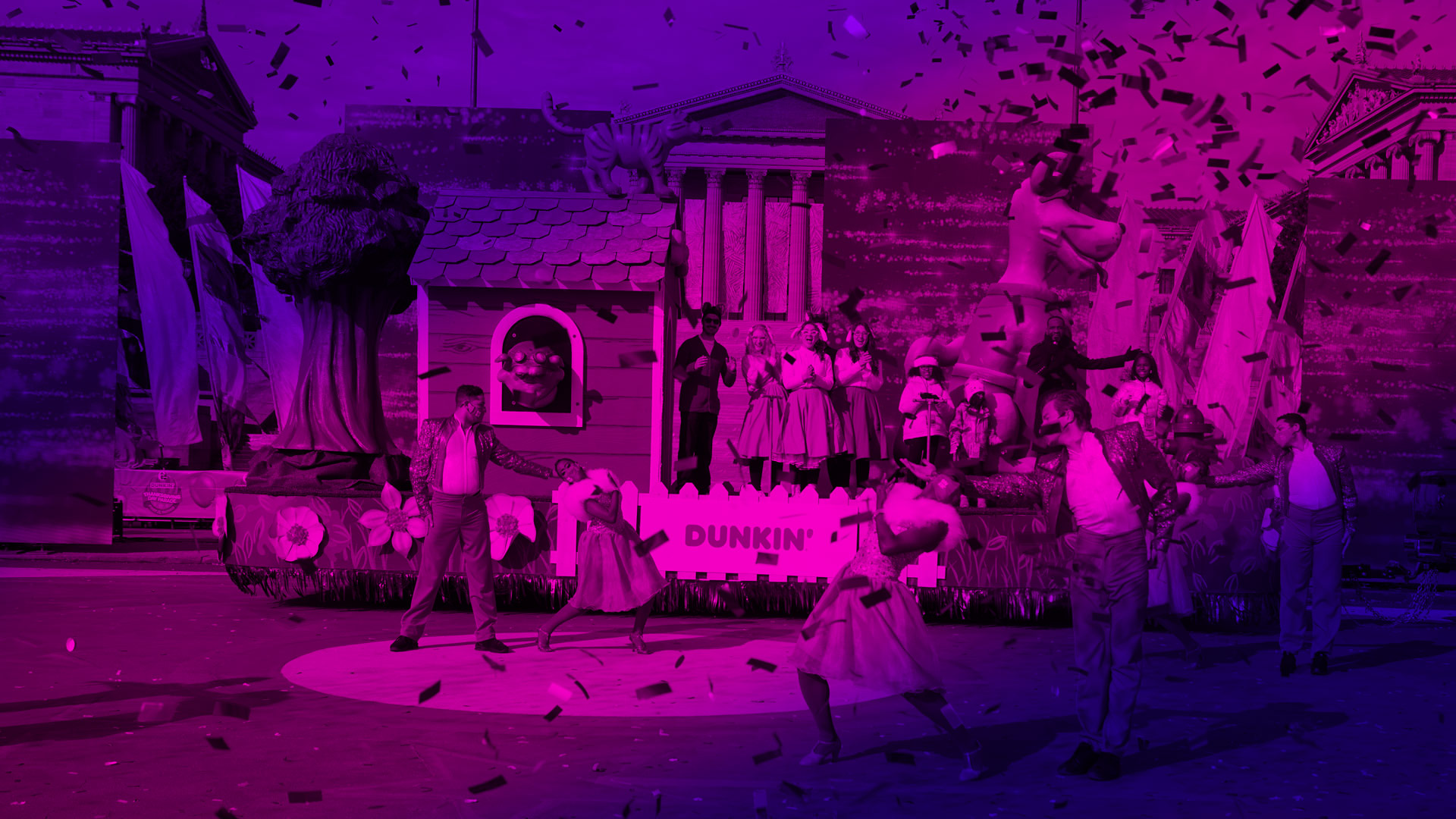 3000
Cubic Feet of Helium
175
Parade Staff and Technical Crew
Watch In-Person or at home!
The first Thanksgiving Day Parade in the nation will be back on the Ben Franklin Parkway this year with the best balloons, floats, marching bands and performances yet.
Watch on 6abc, syndicated stations, 6abc.com, Apple TV, ROKU, FireTV, and GoogleTV.
Where & When?
November 24th 8:30am - Noon
Steps of the Philadelphia Museum of Art
Parade Hotline 215-581-4454