November 23rd 8:30am - Noon
Steps of the Philadelphia Museum of Art
watch
IT'S HOLIDAY TIME at the 6abc Dunkin' Thanksgiving Day Parade!
When the Parade comes to town you know it's going to be a good time – and in 2023, IT'S HOLIDAY TIME at the 6abc Dunkin' Thanksgiving Day Parade!
The first Thanksgiving Day Parade in the nation will be back on the Ben Franklin Parkway this year with the best balloons, floats, marching bands and special performances From Kimmel Cultural Campus, Walnut Street Theatre and the Philadelphia Ballet.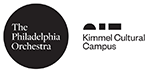 Wherever you are on Thanksgiving morning, join Cecily Tynan, Rick Williams and the rest of the 6abc team for Philadelphia's favorite holiday tradition.
Watch the 2023 6abc Dunkin' Thanksgiving Day Parade on Thanksgiving morning, the preshow begins at 8:30am and the 6abc Dunkin' Thanksgiving Day Parade starts at 9:00am!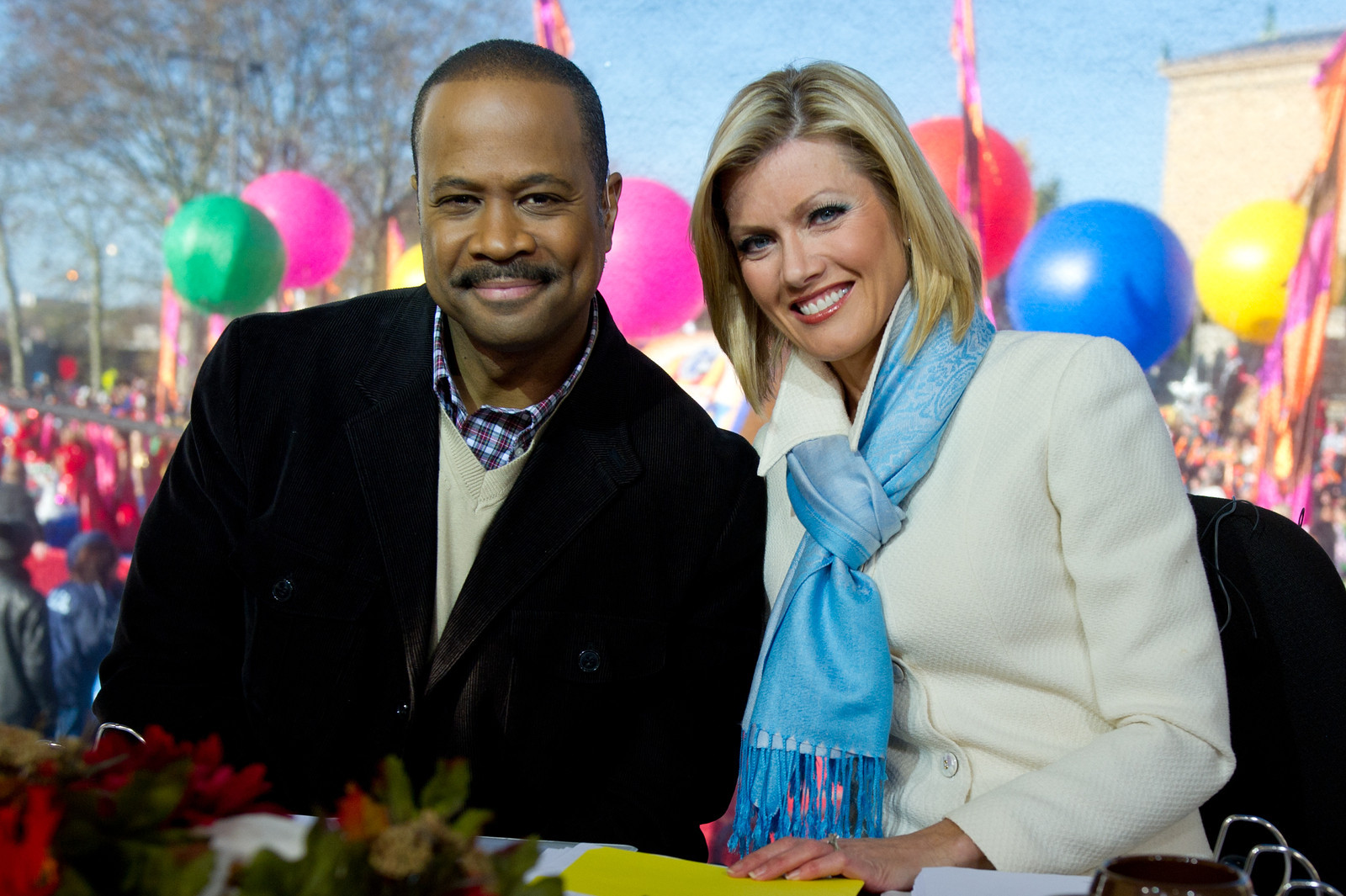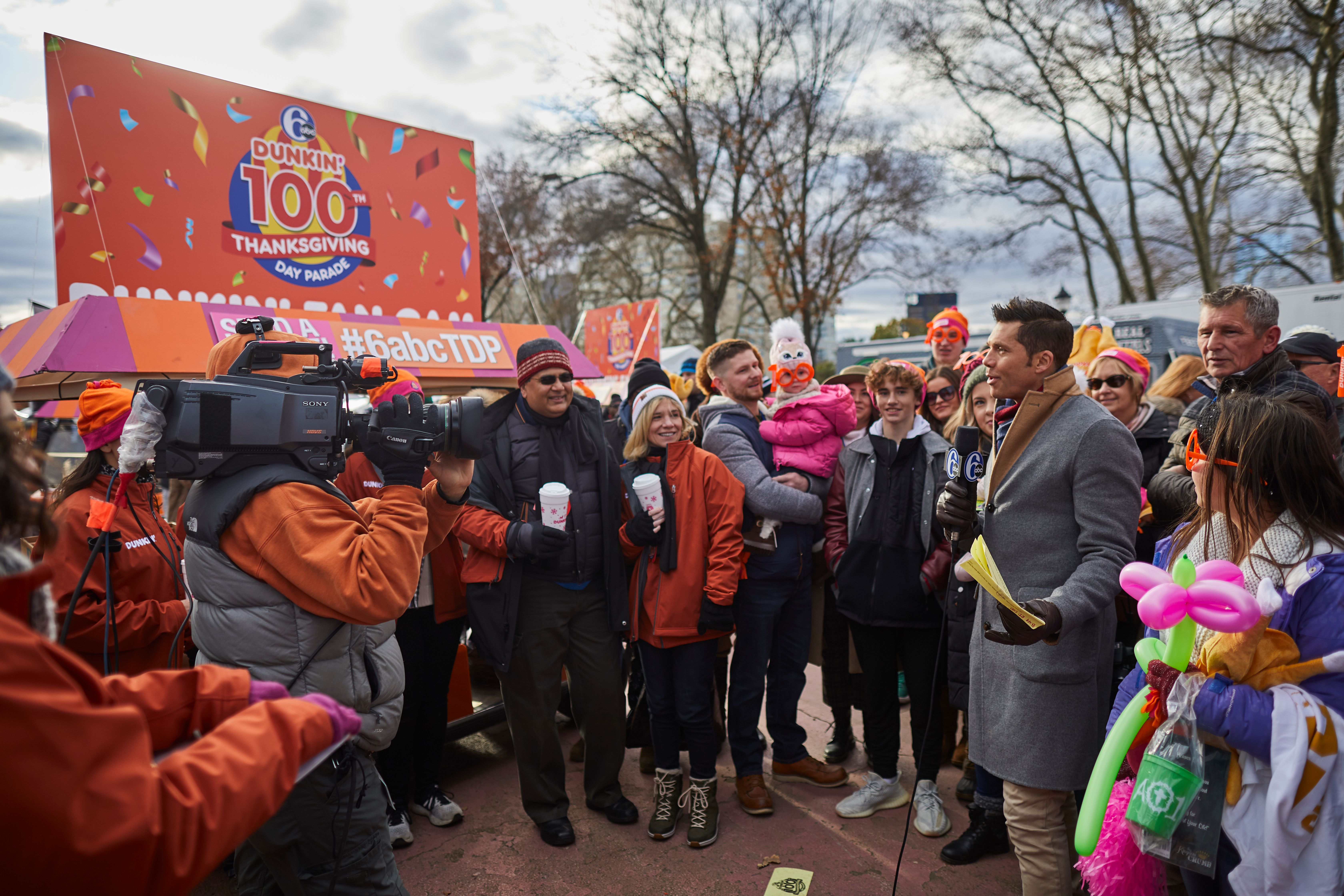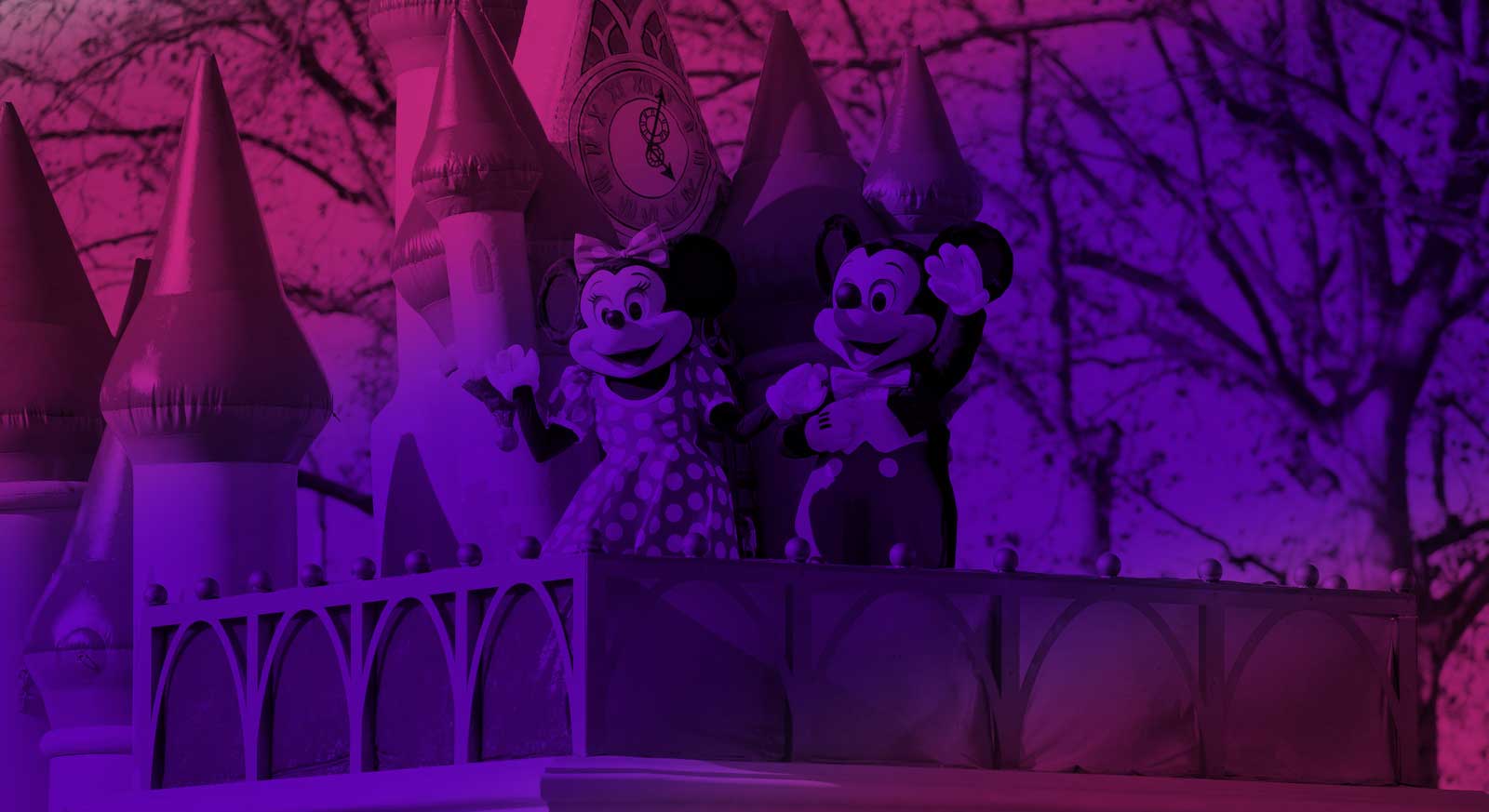 win
Join us Thanksgiving morning on 6abc!
Watch the 6abc/Dunkin' Thanksgiving Day Parade from 9a-12p on 6abc and look out for "secret phrases" for your chance to WIN!
When you see a secret phrase, enter it on 6abc.com/donut for your chance to win one of these awesome prizes: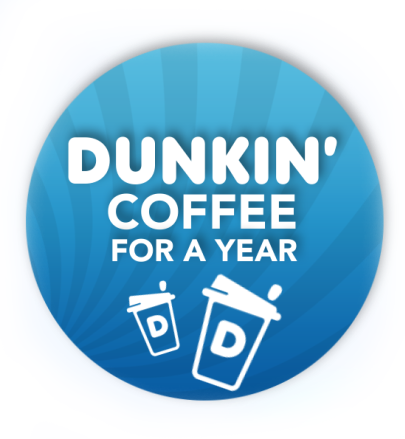 Dunkin' Coffee for a Year
Enjoy great tasting Dunkin' coffee year-round, courtesy of Dunkin'.
See official rules for details.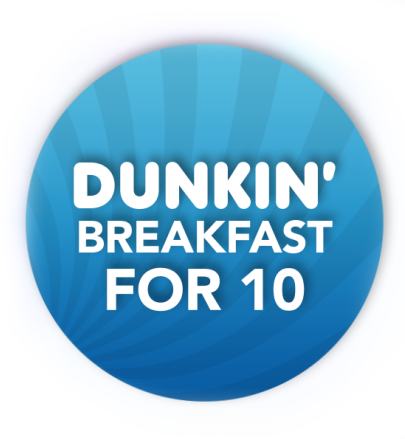 Dunkin' Breakfast for 10
Enjoy a delicious breakfast for you and 9 lucky friends, courtesy of
Dunkin'
.
Sweepstakes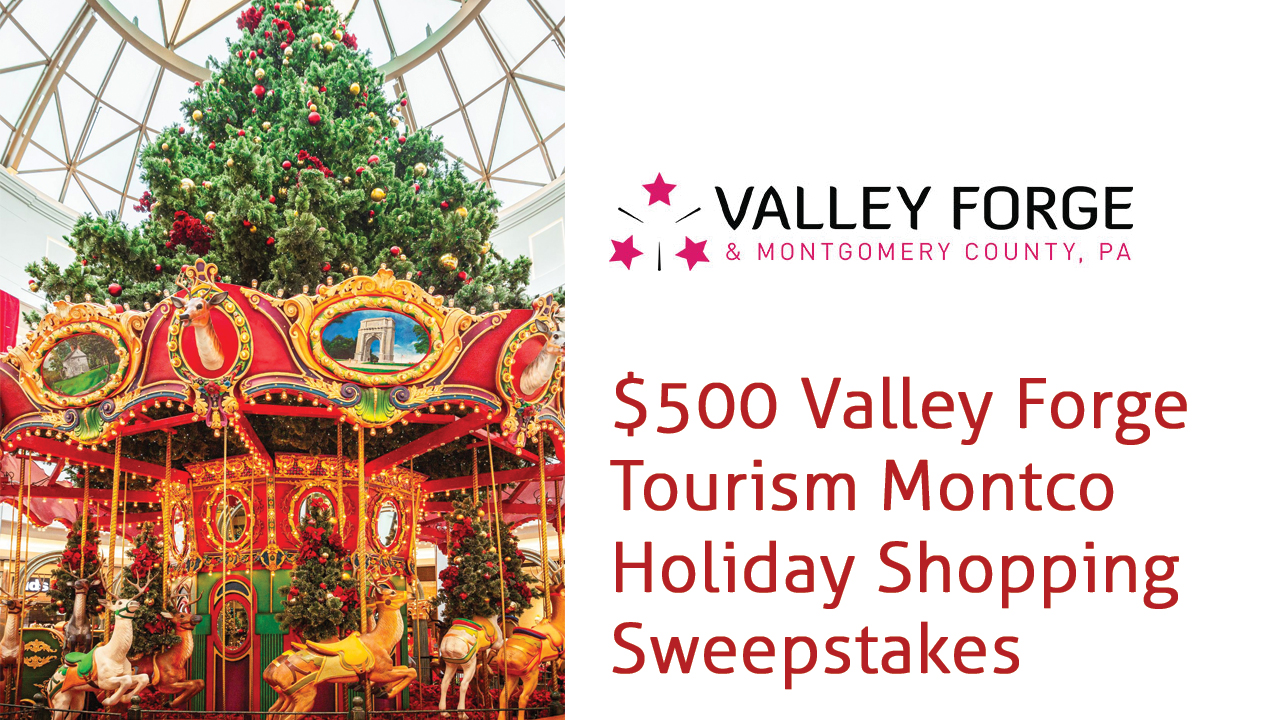 Valley Forge Tourism Montco Holiday Shopping Sweepstakes
We are giving away the ultimate chance for one (1) lucky winner to win a $500 Simon gift card that can be used at the King of Prussia Mall & Philadelphia Premium Outlets.
Enter Here.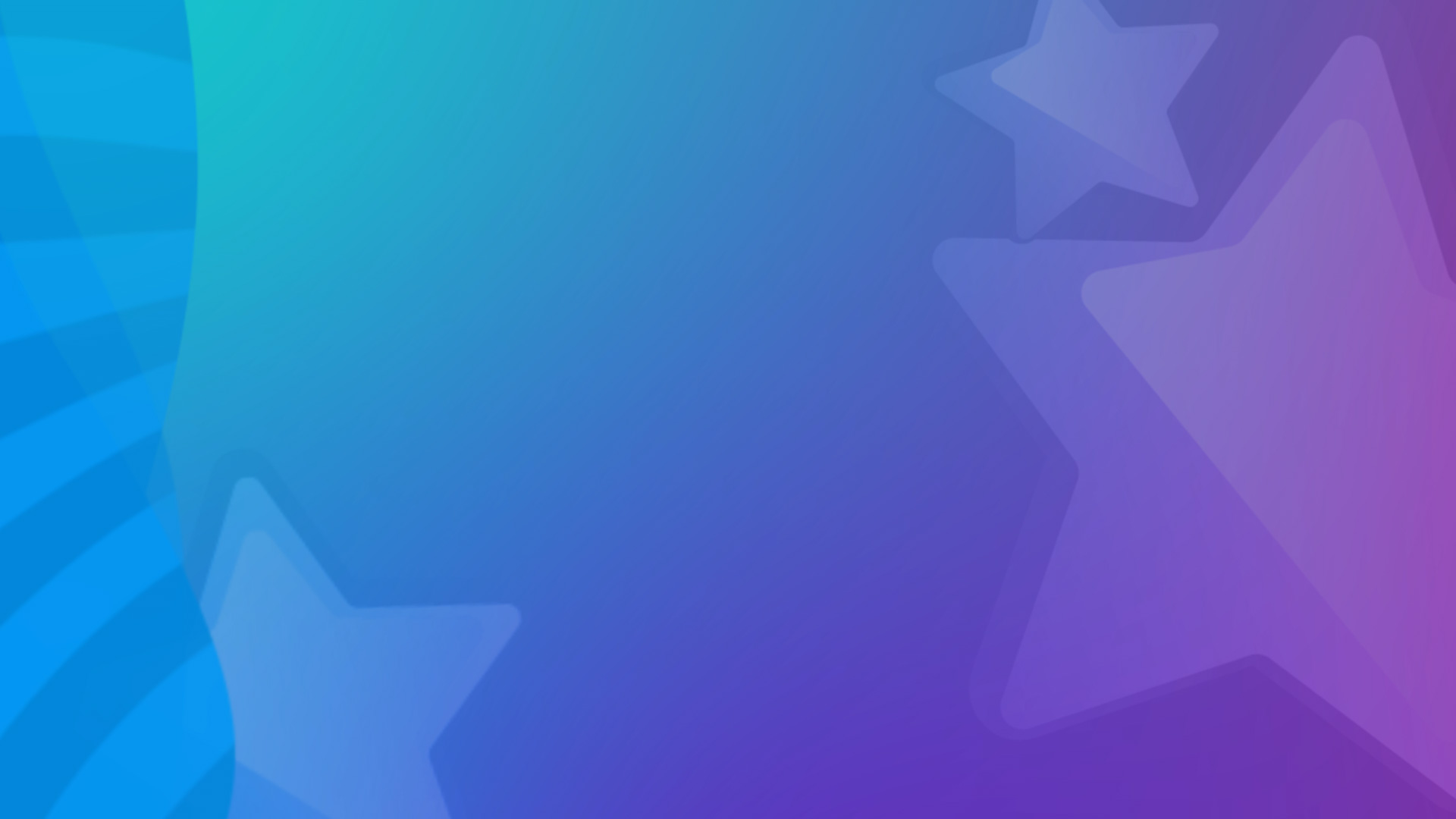 guests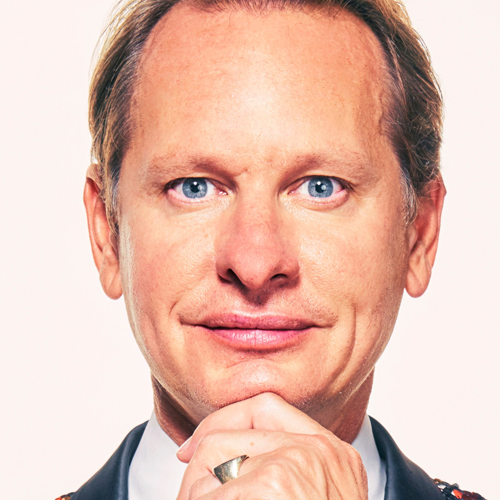 Carson Kressley
Emmy-Award winning TV personality, style expert, fashion designer and New York Times best-selling author are some of the credits of the multi-talented and unforgettable Carson Kressley.
Kressley started his career as an independent stylist and became invaluable to major designers such as Ralph Lauren. A few years later, he took a leap into television when, in 2003, he became a breakout star as the fashion savant on Bravo's Queer Eye for the Straight Guy, which won a primetime Emmy and gained a worldwide following for Carson. With his close relationship and collaborations with Oprah Winfrey over the course of the years, Carson revolutionized America's personal fashion sense of style as he filmed OWN Network's Carson-Nation. During this celebrated and entertaining show, Carson traveled to small towns throughout the U.S. transforming lives -one person at a time- with his signature style, humor and heart. He also hosted multiple TV shows including Lifetime's How to Look Good Naked, ABC's True Beauty and competed on several reality competitions shows such as the 13th season of Dancing With The Stars on which he was a fan favorite. Aside from his own television shows, Carson has frequently appeared on talk shows as a fashion critic/commentator including; Good Morning America, Live with Kelly, The Wendy Williams Show, The Oprah Winfrey Show and to name a few. Recently, Carson was a key judge-always standing out with his great wit and ability to be in the moment-for Logo-TV series RuPaul's Drag Race, RuPaul's All Stars and Gay for Play. Last year, Carson competed on Food Network's Celebrity Cupcake Wars (which he won) and ABC's Celebrity Family Feud against Paula Deen-another success for his charity. Carson also shined as one of the judges and mentors on GSN's Window Warriors hosted by Garcelle Beauvais. Carson was the break out star on the newest season of NBC's hit show Celebrity Apprentice, again raising money for his charity- the True Colors Fund. Carson is a New York Times best-selling author with three books to his credit, including You're Different and That's Super and Off The Cuff: The Essential Style Guide for Men and The Women Who Love Them. His latest book, a women's style guide Does This Book Make My Butt Look Big? A Cheeky Guide to Feeling Sexier in Your Own Skin & Unleashing Your Personal Style was released on October 11, 2016 [St. Martin's Press] to rave reviews.
A strong supporter of many philanthropic causes, Kressley uses his celebrity to advance different concerns such as The Trevor Project, The Human Rights Campaign, AIDS WALK, and the Al D. Rodriguez Liver Foundation. Kressley is also a trustee on the board of The True Colors Fund, The American Saddle Bred Museum and Philadelphia University. When Kressley is not starring on stage or screen, he can be found astride one of his American Saddlebred show horses, with which he has achieved World Champion status.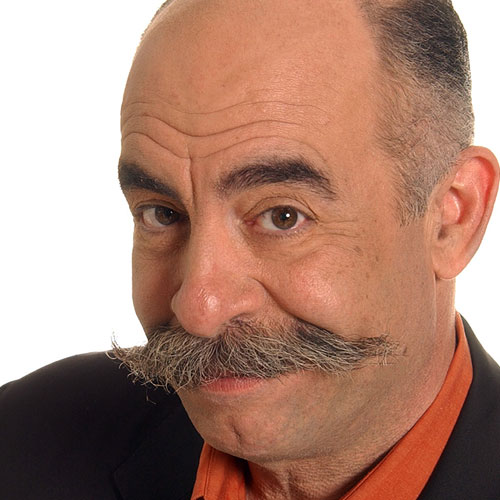 John DeBella
Philly Radio Legend
John DeBella's name has been synonymous with radio entertainment for nearly 48 years. He was instrumental in the successes of WLIR/WDRE New York, WPEZ Pittsburgh, and both WMMR and WYSP in Philadelphia. John has been the host of WMGK's top five rated morning show. More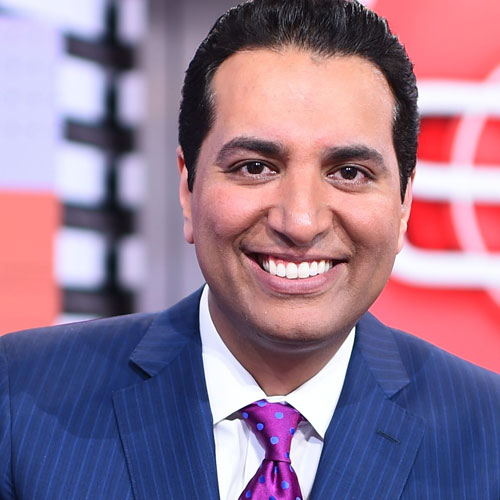 Kevin Neghandi
ESPN Anchor (Former Intern at 6abc)
Kevin Negandhi is an anchor for the 6 p.m. ET SportsCenter. In 2017, he joined the ESPN on ABC College Football studio team.
In addition to being a part of an Emmy nominated SportsCenter, Negandhi has hosted NFL Live, Baseball Tonight, Outside the Lines, College Football Live, NBA Tonight and the women's NCAA basketball Final Four. Negandhi has also hosted the Special Olympics World Games since 2015. He has been a part of special projects that include co-hosting SportsCenter's Veterans Day specials and in 2015, he was awarded the Team ESPN Disney Volunteer Commentator of the Year. Negandhi joined ESPN in 2006.
Prior to ESPN, Negandhi worked as a sports director at WWSB-TV in Sarasota, FL. While working in Florida, he won three Associated Press awards — "Best Sports Cast" in 2004 and 2005 and "Best Breaking Sports News" in 2005. Prior to that, he was a sports director for KTVO-TV in Kirksville, Mo. (1998-99). Negandhi began his career as a college sports stringer at USA Today in 1995.
A native of Phoenixville, Pa., he graduated from Temple University in 1997 with a bachelor's degree in communications. He was inducted in Temple's School of Media and Communications Hall of Fame. Negandhi is the first Indian-American to serve on a national sports network.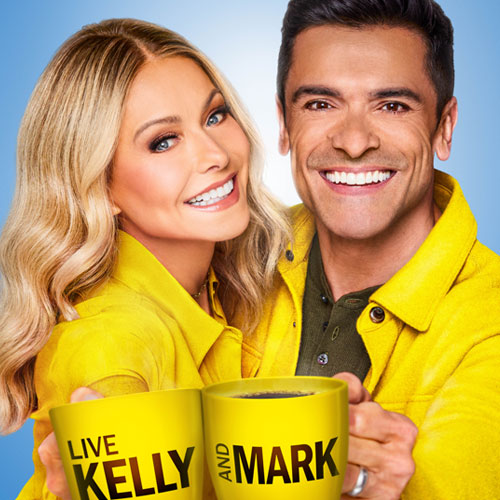 Kelly Ripa & Mark Consuelos
Kelly Ripa is one of the most powerful voices in media, with a diverse body of work both on and off camera. A household name for more than two decades and a career at ABC spanning over 30 years, Ripa has welcomed viewers with her sharp wit every morning as co-host and executive producer of the award-winning and nationally syndicated show "Live."
During her over 20 year stint as host, Ripa has been honored with six Daytime Entertainment Emmy® Awards for Outstanding Talk Show Host and 15 Daytime Emmy® nominations for Outstanding Entertainment Talk Show, with a win in the category in 2012.
Beginning her career in entertainment as an actress, Ripa's success spans across numerous celebrated television series playing various roles. First appearing on the soap opera All My Children, where she met her husband Mark Consuelos on set, Ripa earned three Daytime Emmy® nominations. Ripa additionally guest-starred on an episode of the hit comedy series Broad City, where her performance, playing an alternate version of her television persona, was met with rave reviews. Ripa also starred in three seasons of the half-hour ABC sitcom Hope & Faith and in 2003, took a turn in TV's most coveted role, hosting Saturday Night Live.
Ripa and her husband ventured into the development side of entertainment when they began their NY- based production company, Milojo Productions. Milojo produces and creates content across multiple platforms, working with Bravo, Logo, VH1, E!, CMT, HGTV, WeTV, TLC, Oxygen, ABC Signature, Hulu and Discovery. Additionally, Milojo produced Emmy®-nominated documentary The Streak for ESPN and critically-acclaimed documentary Off The Rez for TLC.
Ripa has earned numerous accolades over the years, including the prestigious Excellence in Media Award from GLAAD and Glamour's Woman of the Year Award. She is also consistently recognized by The Hollywood Reporter and has been named as part of its annual Women in Entertainment Power 100 list, as well as the publication's 35 Most Powerful People in Media.
In September 2022, Ripa added New York Times best-selling author to her resume, when her collection Live Wire: Long-Winded Short Stories was published by Dey Street Books. She also recently launched her own podcast titled "Let's Talk Off Camera with Kelly Ripa." Ripa also hosts ABC's game show "Generation Gap."
Ripa lives in New York City with Mark Consuelos, and together the couple have three children. Read More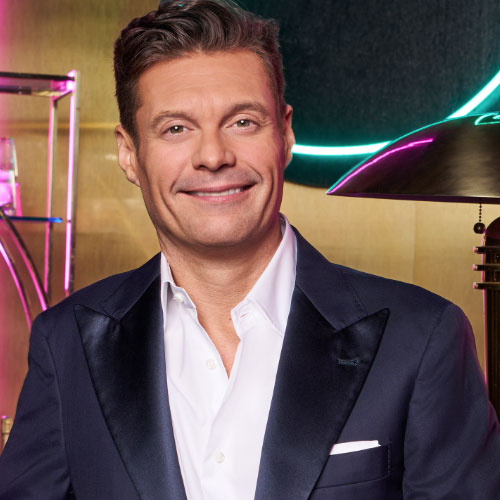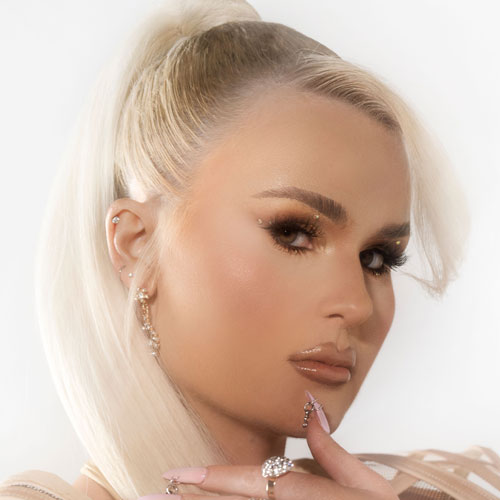 Ashlee Keating
Billboard chart sensation, singer, dancer, songwriter, actress and content creator Ashlee Keating is a true multifaceted talent. She is highly regarded in the LGBTQ+ industry as a supporter and activist and through her music strives to spread the message of positivity and confidence and being the best version of yourself. Born in Southern New Jersey, Ashlee is truly an Italian, "Jersey Girl" at heart. She moved to Los Angeles to pursue her music career. The songstress got her Broadway debut at only 6 years old, landing the role of "Gretl" in The Sound of Music Alongside Richard Chamberlain and continued on the National Tour. Ashlee would go on to be selected as a contestant on CBS "Star Search" which then lead to her selection for a spot as Radio Disney's "up and coming artist" on their Incubator Program. Ashlee has opened for artists, Demi Lovato, Keke Palmer, Raven Symone, and Jazmine Sullivan, among others. With all this under her belt already, Ashlee is set to become a household name not just as a popstar, but as a brand, entrepreneur, actress, and philanthropist. Her single "YASSS" has garnered over 1 million streams on Spotify as well as her previous single, "Hurt Me So Good" which was written and produced by Timbaland's Anthem Entertainment/Bluestone Publishing, which skyrocketed up the Billboard Dance/Club charts to #8 within days. Following this was her single "Bad Mistake" which was her #1 breakout song and held it down on the Billboard Dance charts at #20 for weeks. Her latest single and music video "SAUCY" released in June 2022 and was Executive Produced by Grammy nominated and multi-platinum songwriter, producer, and rapper, Tommy Brown (TB Hits), who has scored multiple chart-topping hits for Ariana Grande, Fifth Harmony, Demi Lovato, Meghan Trainor, The Weeknd, and many more! Most recently Ashlee was selected for KIIS FM's "Under The Influence" discussing "Saucy" and her hit single replayed on KIIS FM radio and on other syndicated iHeart radio stations for weeks following! She plans to release more hit singles and her debut EP, which is also Executive Produced by TB Hits. The music is inspirational and relatable, reflecting upon loving your "true self" and living your best life, knowing your light shines bright even through dark times. It is the beginning of a "New Era" for Ashlee and her career.
Belinda Allyn from Disney's Frozen
Part of the Broadway Series on the Kimmel Cultural Campus
From the producer of The Lion King and Aladdin, Frozen, the Tony®-nominated Best Musical, is now on tour across North America, and the critics rave, "It's simply magical!" (LA Daily News). Frozen features the songs you love from the original Oscar®-winning film, plus an expanded score with a dozen new numbers.
An unforgettable theatrical experience filled with sensational special effects, stunning sets and costumes, and powerhouse performances, Frozen is everything you want in a musical: It's moving. It's spectacular. And above all, it's pure Broadway joy. More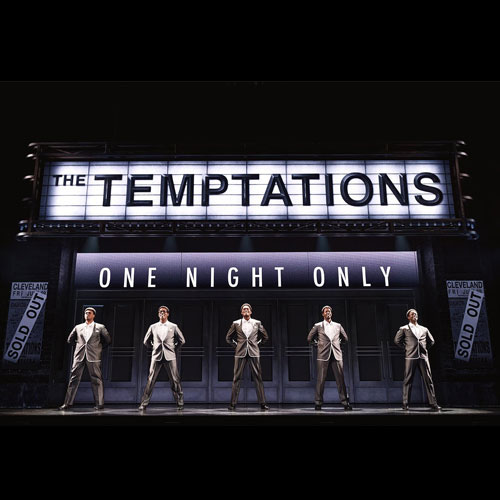 Elijah Ahmad Lewis from Ain't Too Proud
Part of the Broadway Series on the Kimmel Cultural Campus
Ain't Too Proud – The Life and Times of The Temptations is the electrifying new smash-hit Broadway musical that follows The Temptations' extraordinary journey from the streets of Detroit to the Rock & Roll Hall of Fame.
The winner of the 2019 Tony Award for Best Choreography, it's a thrilling story of brotherhood, family, loyalty, and betrayal during a decade of civil unrest in America. Set to the beat of the group's treasured hits, including "My Girl," "Just My Imagination," "Get Ready," "Papa Was a Rolling Stone," Ain't Too Proud tells the unforgettable story of the legendary quintet that Billboard Magazine named the greatest R&B group of all time. More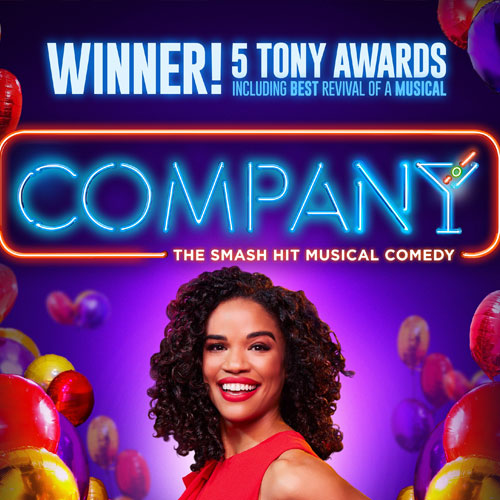 Beth Stafford Laird from Company
Part of the Broadway Series on the Kimmel Cultural Campus
Winner of 5 Tony Awards® including Best Revival of a Musical, COMPANY "strikes like a lightning bolt. It's brilliantly conceived and funny as hell." (Variety). Helmed by three-time Tony Award-winning director Marianne Elliott (War Horse, The Curious Incident of the Dog in the Night-Time, Angels in America) this revelatory new production of Stephen Sondheim and George Furth's groundbreaking musical comedy, at once boldly sophisticated, deeply insightful, and downright hilarious.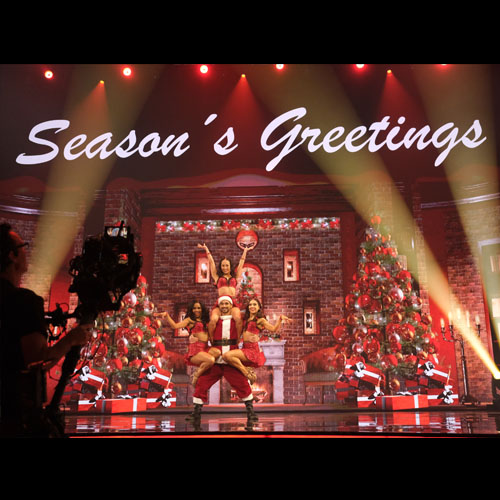 Cast of Dancing with the Stars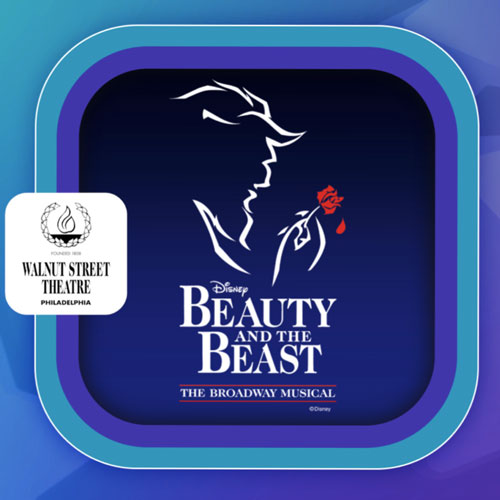 Cast of Disney's Beauty and the Beast
Walnut Street Theatre
"Be Our Guest" for the most enchanting musical of all time, Disney's BEAUTY AND THE BEAST! This 'tale as old as time,' based on Disney's Academy Award-winning film, features the timeless story you love along with all your favorite characters and songs. Let the magic unfold in front of your eyes as dancing dishes, gorgeous costumes, and spectacular settings bring this Disney classic to life on stage. Celebrate your holidays with the most beautiful love story ever told! More
Colin Stough
American Idol
Colin Stough, a horse-loving, motorcycle-riding 19-year-old from Gattman, Mississippi has lived through a lot in his relatively short life. And, every ounce of heartbreak can be heard in his gravelly yet commanding rock-leaning vocal. Dubbed "the Brad Pitt of country music" by Katy Perry — the southern-rock, country artist is releasing his single, "I Still Talk to Jesus." The bluesy, rock ballad, written by Francisco Martin and Hank Compton, is about loneliness, loss and addiction, themes Colin is all too familiar with. It is a song about feeling so emotionally alone it's hard not to question "why" yet also feeling a semblance of hope — that you're not truly alone. Tender yet gritty, Colin's striking vocal performance emotes the perfect blend of "I've been there too" and "to anyone out there feeling this way, you are not alone."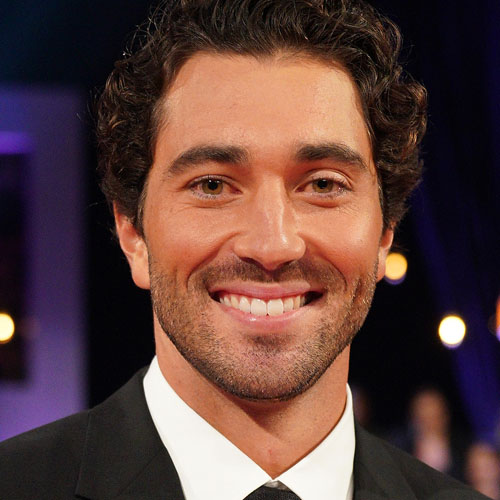 Joey Graziadei
The Bachelor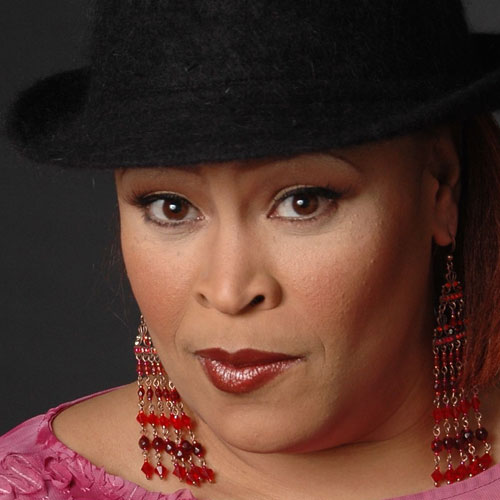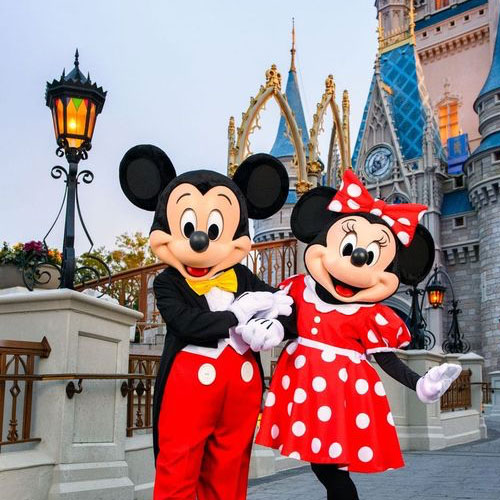 Mickey Mouse, Minnie Mouse & Friends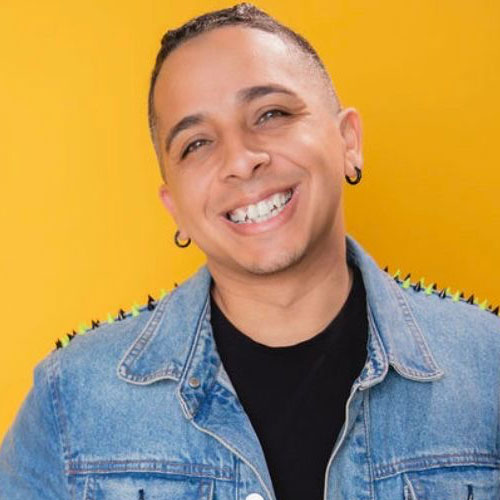 Omar Jose Cardona
The Voice
Omar Jose Cardona is a singer/songwriter from Orlando, Florida. He has been singing professionally for 15 years and is one of the most sought-after live and session vocalists in the US. More recently, he was a finalist on Season 22 of NBC's The Voice. His vocal ability is unrivaled in the industry, and his dynamic performances have been shared across the globe. Omar is hardworking with his sights set on Broadway and very excited to have just released his very first single as a solo artist. He is grateful for the opportunities to do what he loves and share his passion for music.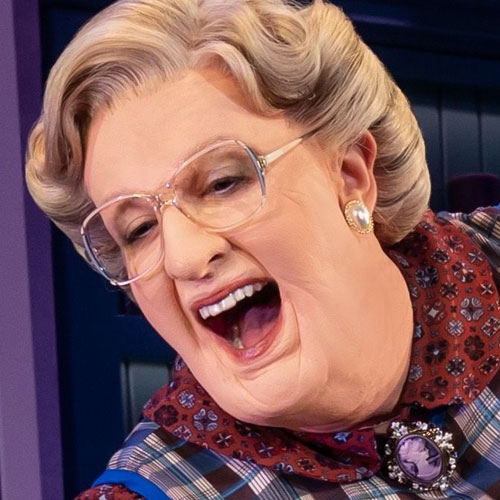 Rob McClure, "Mrs. Doubtfire"
Part of the Broadway Series on the Kimmel Cultural Campus
Everyone's favorite Scottish nanny is headed to Philadelphia! Rob McClure will reprise his Tony-nominated Broadway performance on tour alongside co-star (and real wife!) Maggie Lakis in this internationally acclaimed hit musical critics call "wonderful, heart-warming, and laugh-out-loud funny" (Manchester Evening News) and "a feel-good, family-friendly comedy that delivers" (The Hollywood Reporter). Based on the beloved film and directed by four-time Tony Award® winner Jerry Zaks, MRS. DOUBTFIRE tells the hysterical and heartfelt story of an out-of-work actor who will do anything for his kids. It's "the lovable, big-hearted musical comedy we need right now," raves the Chicago Tribune – one that proves we're better together. More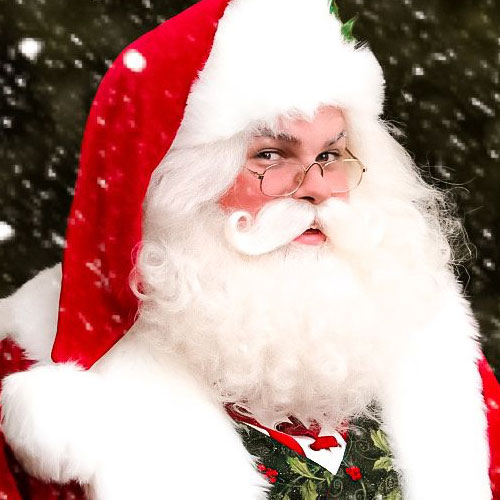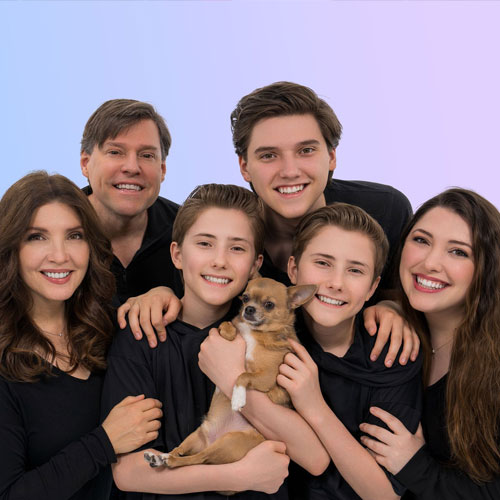 Sharpe Family Singers
The Social Media Sensations and Broadway Stars have amassed well over 4 Billion views of their fun family friendly singing videos online gaining over 11 million subscribers on all platforms. Currently appearing on America's Got Talent in semi-finals season 18. Recently we appeared on American Idol, where Samantha made it to Hollywood week! Online their video of "We Don't Talk About Bruno" received over 58 million views and singing as different Cookies have received over 72 million views on YouTube! Their album "A Sharpe Family Christmas," along with all of their music can be found on all streaming platforms. Their Christmas song "Fa La La Ho Ho Ho '' music video won a Telly Award in 2022! More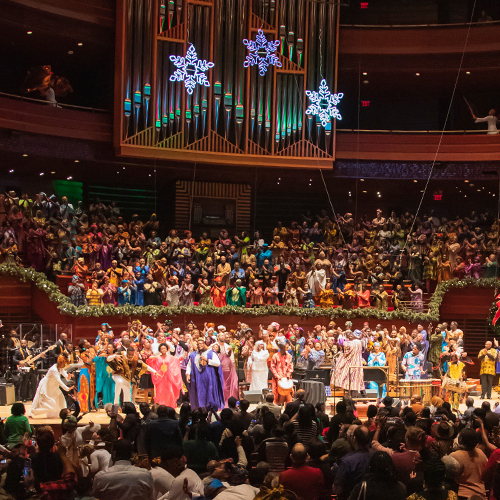 Soulful Christmas
The 10th annual A Soulful Christmas, led by Creator and Director, Dr. J. Donald Dumpson, returns this winter with an inspiring and uplifting union of regional choristers, performing holiday spirituals and gospel favorites. The program culminates in a spectacular closing to the evening with a visually mesmerizing "Finale of Lights!" There is no better way to feel the love, joy, and excitement of Christmas!
We would also like to celebrate Dr. J. Donald Dumpson, Creator and Director, for 50 years in music ministry.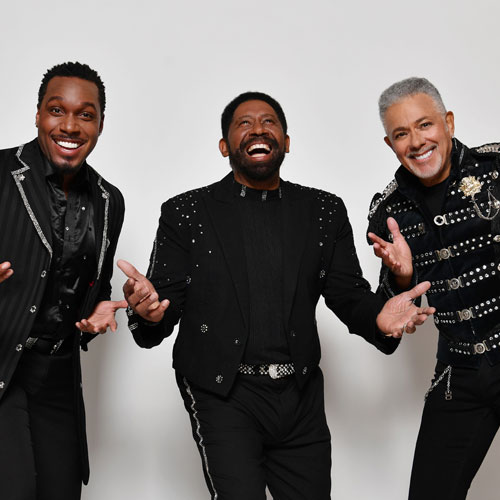 The Commodores
One of the greatest Motown and R&B / funk artists of all time, The Commodores have influenced artists both young and old, and in all genres with their classic songs. With a brand that is bigger than ever, The Commodores continue to blaze trails all over the world. One of the most successful vocal groups of all time, The Commodores continue to thrill audiences with their Greatest Hits Tour – Live! More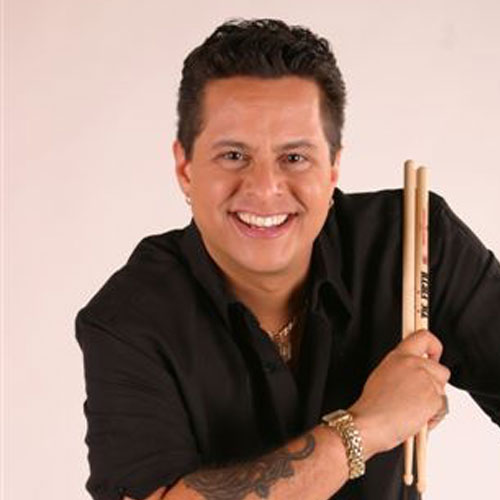 Tito Puente, Jr.
The comparison is inevitable. How could it be otherwise? Tito Puente Jr. carries his father with him – imprinted on his physical being and locked in his soul. It's in his looks, his joy, and his music.
Tito, Jr. is on a passionate mission. The younger Puente is determined to nurture the musical legacy left by his father. He refuses to let his father become a distant memory. "He was just too vibrant, too exciting. There was magic in the music my father made. It made people happy all over the world."
He has found captive audiences who echo his passion. Crowds lured to a venue by the father are returning to see the son -- and to once again participate in the high voltage celebration that takes place on stage. More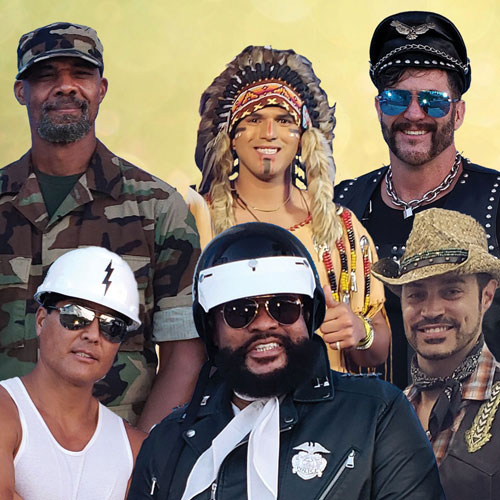 Village People
Village People is one of the most iconic music groups in the world. Their music has become part of the international songbook. The group's hits are featured in dozens of major motion pictures, on Broadway, in commercials and in "Village People Party" slot machines. Of course, Y.M.C.A (along with its dance) is played at almost every party, wedding, bar mitzvah, and sporting event in the universe. More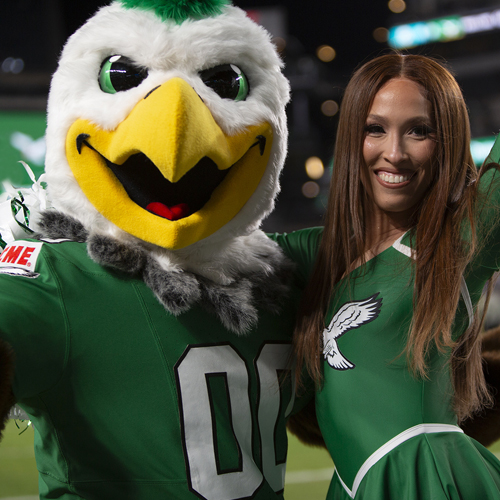 Eagles Cheerleaders, Drumline & Pep Band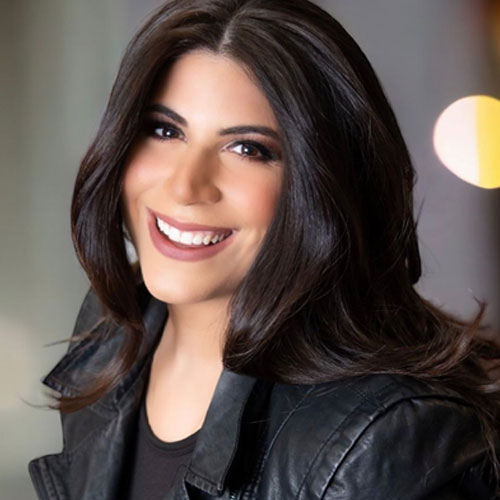 Felicia Punzo
Felicia Punzo is an International Recording Artist born and raised in South Philadelphia. Just this year, Felicia won Philadelphia's best entertainer for the Philly Happening List. "Sound My Heart Makes" was her first charting single. It charted Top 40 on the Billboard Dance chart in 2015 . Felicia's single "About Us" hit Top 10 on Music Weekly in the UK. It also was on XM radio and many dance charts around the world.
Felicia worked with label Total Freedom Records who are based out of Italy. They collaborated on four tracks together that did great overseas. Felicia is ecstatic for the world to hear her first original Christmas song "It's Not Christmas Without You" which is available on all digital platforms.
You can follow Felicia on social media to see what she's up to next whether it be her music career, hosting, acting, performing, being an entrepreneur or most importantly a mother to her son, Denny. More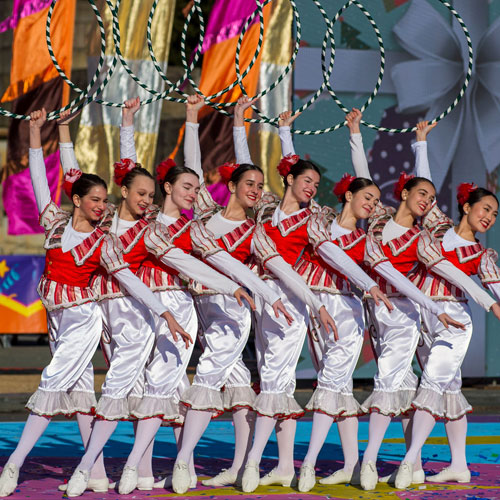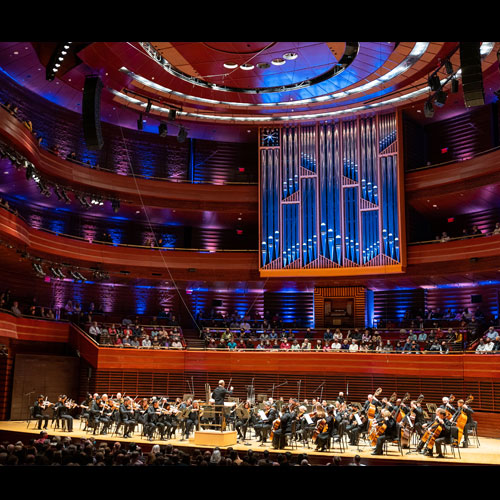 The Philadelphia Orchestra
The world-renowned Philadelphia Orchestra strives to share the transformative power of music with the widest possible audience, and to create joy, connection, and excitement through music in the Philadelphia region, across the country, and around the world. Through innovative programming, robust education initiatives, a commitment to its diverse communities, and the embrace of digital outreach, the ensemble is creating an expansive and inclusive future for classical music, and furthering the place of the arts in an open and democratic society. www.philorch.org/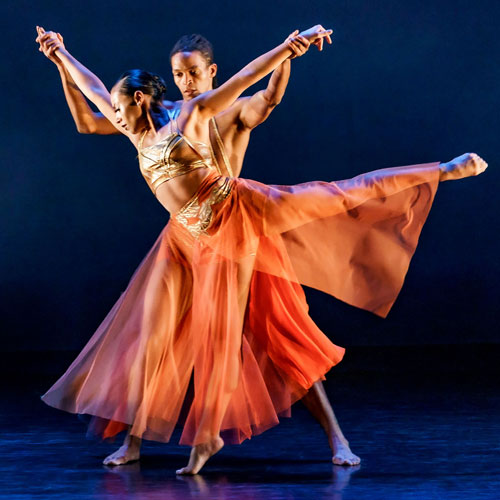 PHILADANCO!
Philadelphia's favorite dance company, PHILADANCO!, returns with their thrilling new show "Intangible Influences." This not-to-be missed weekend features the revival of a neoclassical ballet by the legendary Gene Hill Sagan; a new work by acclaimed choreographer Christopher L. Huggins; a work by Nijawwon Matthews, a PHILADANCO! alumni; and the premiere of a newly commissioned piece by Christopher Rudd that blends contemporary ballet and contemporary circus. Don't miss your chance to see this electrifying season opener that exhibits classical ballet technique alongside contemporary movement.
Often described as "a brilliant mix of miracle of skill, energy and artistry," "fascinating and thrilling," and displaying "virtuoso physicality," PHILADANCO!  dancers are among the best in the world.  PHILADANCO!  is recognized for its artistic integrity, superbly trained dancers and electrifying performances.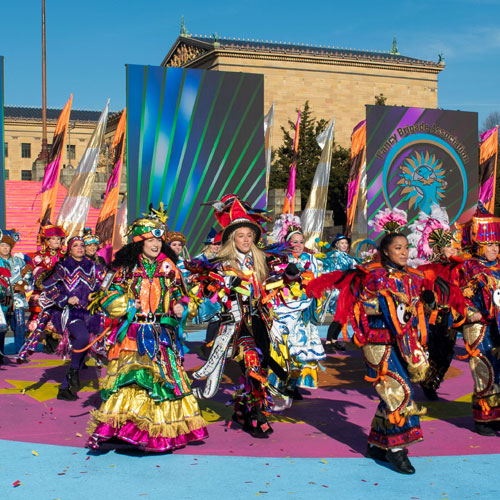 The Fancy Brigade Mummers Association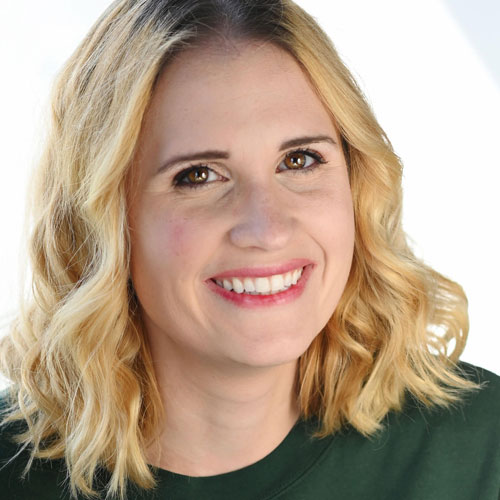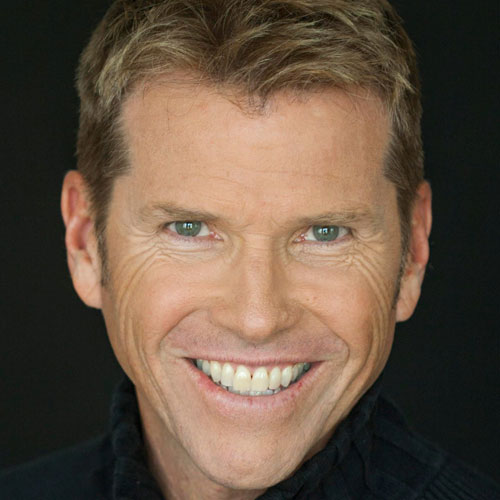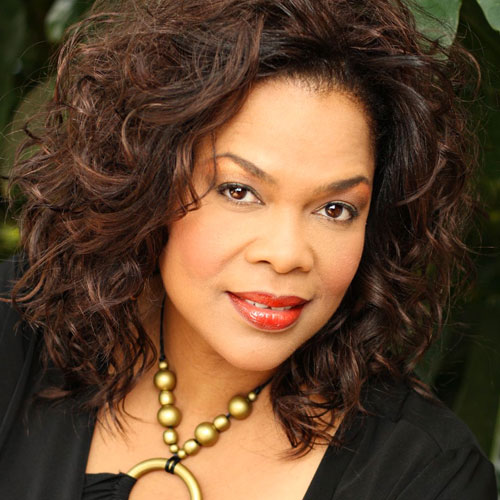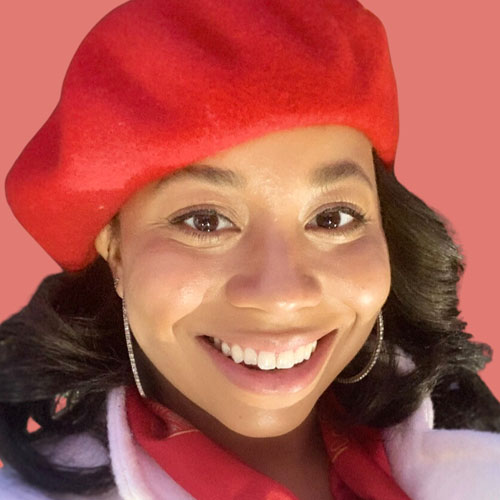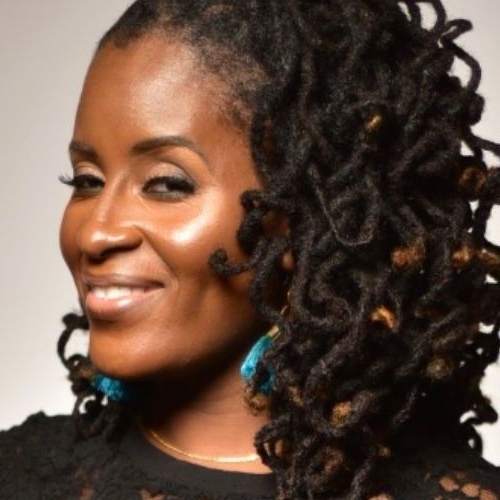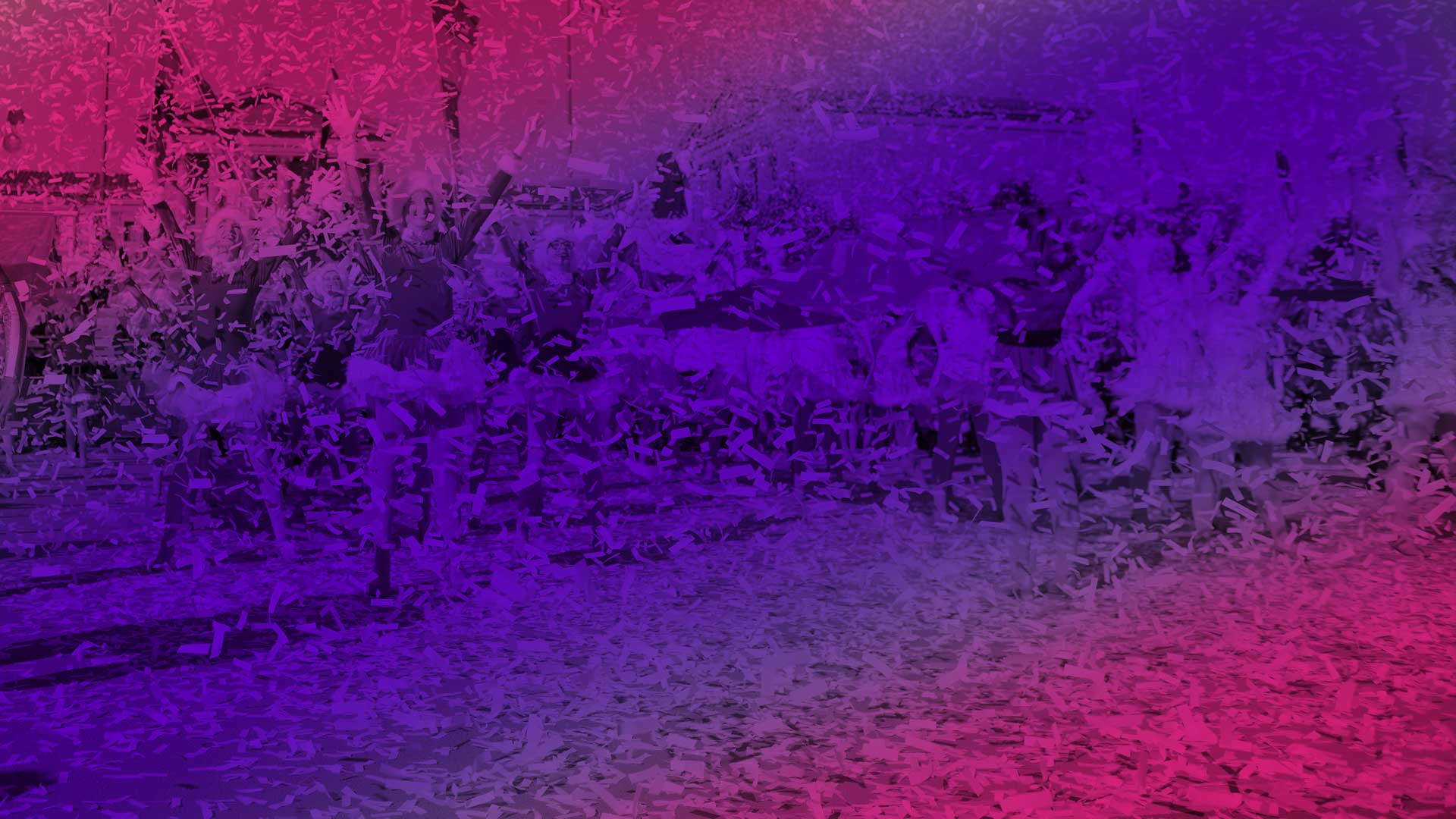 participants
Marching Bands
Truman High School Patriot Band
Pendleton Heights Marcing Arabians
Pennsbury High School Marching Band
Kingsway Regional Marching Band
Gadsden City High School Marching Titans
Coffman High School Band
Jerome High School
Scioto High School Band
Performing Arts Groups
Betsy Daily School of Performing Arts
Cab Calloway School of The Arts
Camden Prep High School Cheerleaders
Created 4 This Dance Collective
Dance4Life School of The Arts And Training Institute
Donna's Dance Works
Garnet Valley High School Dance Team
Great on Skates
Harmony Show Choir
Jane Baron's Academy of Dance
KMC Dance
Mulford Dance Studio
Pennsport School of Dance
Power Surge Performing Arts Company
Rancocas Valley Dance Team
SK8VIBEZ
The Philadelphia High School for Creative and Performing Arts
The Quinn Center for Performing Arts
Time to Leap
Upper Darby Shooting Stars
West Chester University Flag Team
Special Units
E- Carriage
Philadelphia School of Circus Arts
Office of He Philadelphia Sheriff
Philabundance
Archbishop Alter Lancerettes
Hawthorne Caballeros Honor Guard
Enon Trinity Drill Team and Drum Corps
Eagles Cheerleaders, Drumline, and Pep Band
United States Postal Service
Varsity Spirit All American
Kangaroo Kids
Soul Riders Auto Club
West Powelton Steppers and Drum Squad
Off Road Anthem
Cradle Of Liberty Council, Boy Scouts
Plymouth Whitemarsh High School Cheerleading
The Wheelmen
Santa
Mrs. Claus
1949 Willys Overland Jeepster
Avalon, Stone Harbor, and Upper Middle School – Oceanview, NJ
Avon Grove Intermediate School – West Grove, PA
Bella Ballerina Dance Academy – Philadelphia, PA
Bethesda Conservatory of Dance – Bethesda, MD
Bowman Dance Company & School – Norristown, PA
Burlington Township Middle School – Burlington, NJ
Creative Edge Center for the Arts – North Wales, PA
Danceworks Dance Studio – New Castle, DE
Eisenhower Middle School – Norristown, PA
Forwood Elementary School – Wilmington, DE
Free To Be Performing Arts Center – Philadelphia, PA
Glen Landing Middle School – Blackwood, NJ
Hawthorne Park Elementary School – Willingboro, NJ
LePhoenix Dance Institute – Philadelphia, PA
Llevate Dance – Chester, PA
Long Branch Middle School – Long Branch, NJ
Kathy's Dancenter – Deptford, NJ
Mannington Elementary School – Mannington, PA
MAST Community Charter School – Philadelphia, PA
Monarch Dance Academy – Philadelphia, PA
On Pointe Dance Center – Blackwood, NJ
Paxon Hollow Middle School – Broomall, PA
Penns Grove High School – Carneys Point, NJ
Reckless Kickz – Philadelphia, PA
Spotlight Kidz – Pottsville, PA
Stepping Stone Dance Studio – Bristol, PA
Strength & Grace Dance Academy – Southampton, PA
St. Ann School – Wilmington, DE
The Philadelphia Charter School for Arts & Sciences – Philadelphia, PA
The Tunbridge School – Baltimore, MD
Tkapri's Dance Studio – Philadelphia, PA
Touch of Class Dance Studio – Broomall, PA
West Chester Dance Works – West Chester, PA
Woodbury Junior-Senior High School – Woodbury, NJ
Amped to Dance – Maple Shade, NJ
Christine's Studio of Dance – Monroeville, NJ
Dance Dynamics – Philadelphia, PA
Dance HDC – Landenberg, PA
Dee Dots Dance Academy – Woolwich, NJ
Diana Alexis Dance Academy – Haddonfield, NJ
Exquisite Techniques – Philadelphia, PA
Free To Be Performing Arts Center – Philadelphia, PA
Halliday Dance – Pennsauken, NJ
Hershey School of Dance and Arts – Hummelstown, PA
KMC Dance – Oxford, NJ
On Pointe Dance Center – Blackwood, NJ
Orlandi Dance Center – Havertown, PA
Pottstown Dance Theatre – Pottstown, PA
Time to Leap – West Chester, PA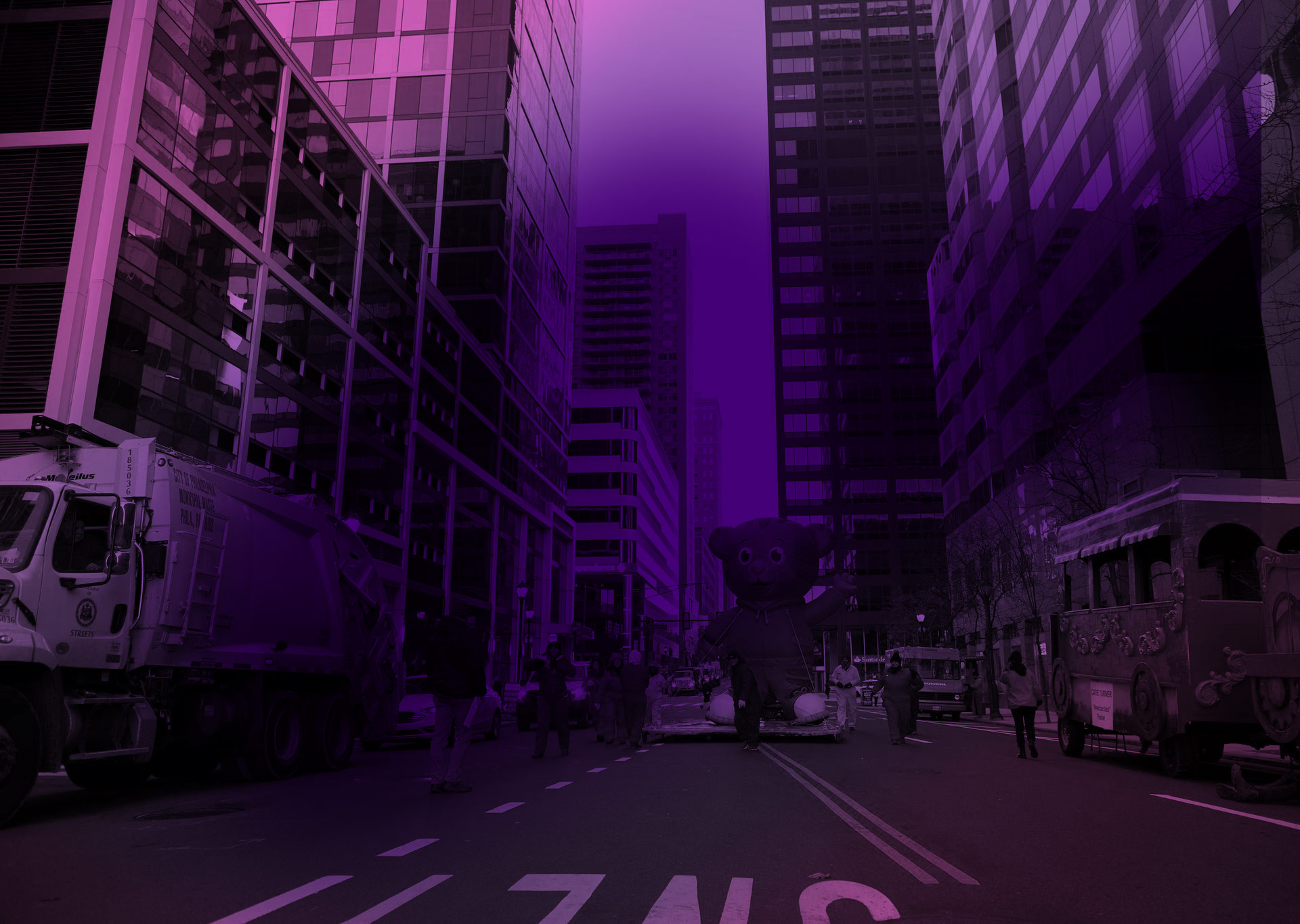 route
Through the City of Philadelphia, beginning at 20th and JFK Boulevard, turning LEFT on 16th Street to the Ben Franklin Parkway. The parade turns left on the Parkway to the steps of the Philadelphia Museum of Art.
Parking Information: Metered Street parking is FREE on Thanksgiving day; however, No Parking Rules will remain in effect, so please observe and obey NO PARKING ZONES. For a list of available garages in the Philadelphia area, please consult philapark.org/locator for a list of garages and parking lots around the parade route.
STREET CLOSURES: Thursday, November 23rd
Midnight - 12:00pm - 20th street between JFK Blvd and Market Street
2:00am – 11:00am - 20th Street between Ben Franklin Parkway and Race Street
5:00am - 12:00pm - 20th Street between JFK Blvd and Arch Street
6:00am - 12:00pm - 20th Street between Market Street & the Ben Franklin Parkway
8:00am - Full Parade Route
JFK Boulevard – 30th St. TO 16th St.
20th St. from Market to Ben Franklin Parkway
16th St from JFL Blvd to Ben Franklin Parkway
Ben Franklin Parkway to Art Museum
zone
Thanksgiving Day Parade Zone 2023 is BACK in Eakins Oval on the Parkway!
Make memories on Thanksgiving morning in the Parade Zone featuring tasty goodies, great giveaways and fun for the whole family!
Savor a special moment at the Dunkin' Refuel Zone, bigger and better than EVER for this year!! Enjoy FREE coffee samples, fun giveaways, photo ops, and watch a LIVE ice carving happen right before your eyes!
Experience the power of RAM Trucks and tour the latest models, plus take a spin of the prize wheel!
Power it up with the NRG team, leading the charge for Thanksgiving fun.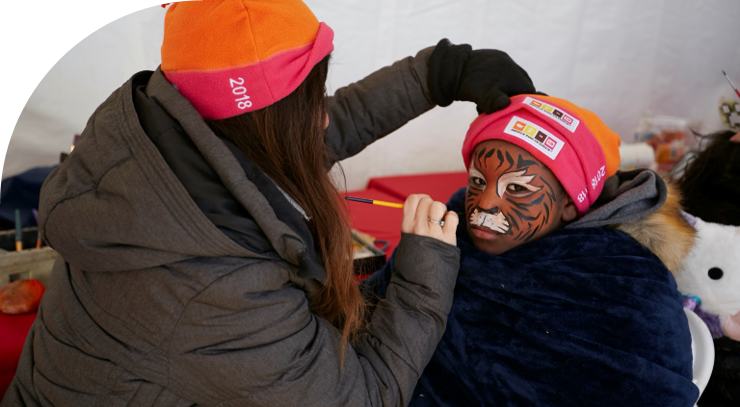 Have any parade memories you're particularly fond of?
Share them with us by tagging #6abcTDP!
parkway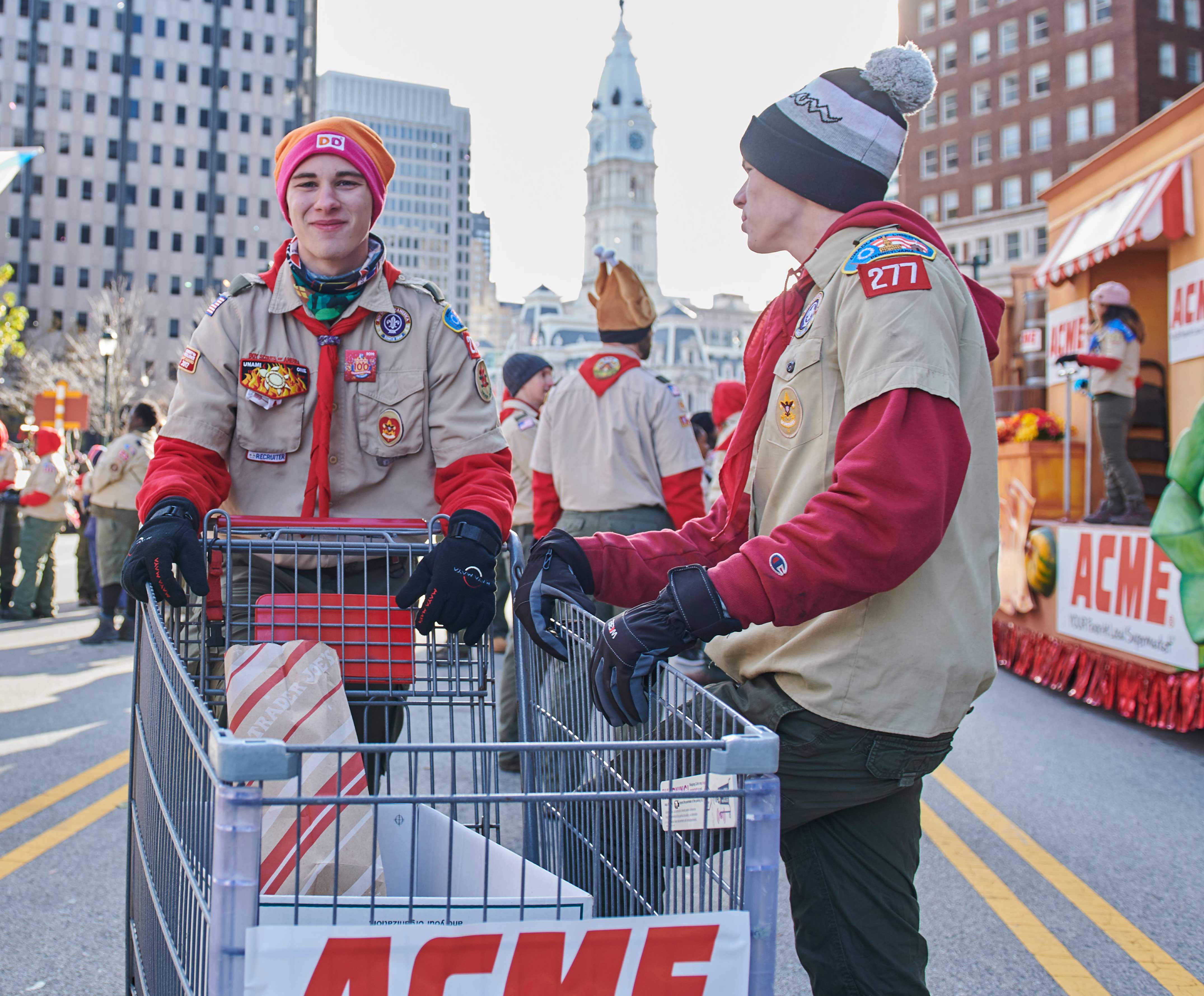 Boy Scouts Can Drive
The Thanksgiving Day Parade is back and so is your chance to help the community! The scouts will be back on the parkway, collecting donations for our local food banks. Just one can has the power to make a big difference for our neighbors in need. So, grab a healthy can or two and give them to the scouts along the parade route. Thanks for giving to the 6abc Dunkin' Holiday Food Drive.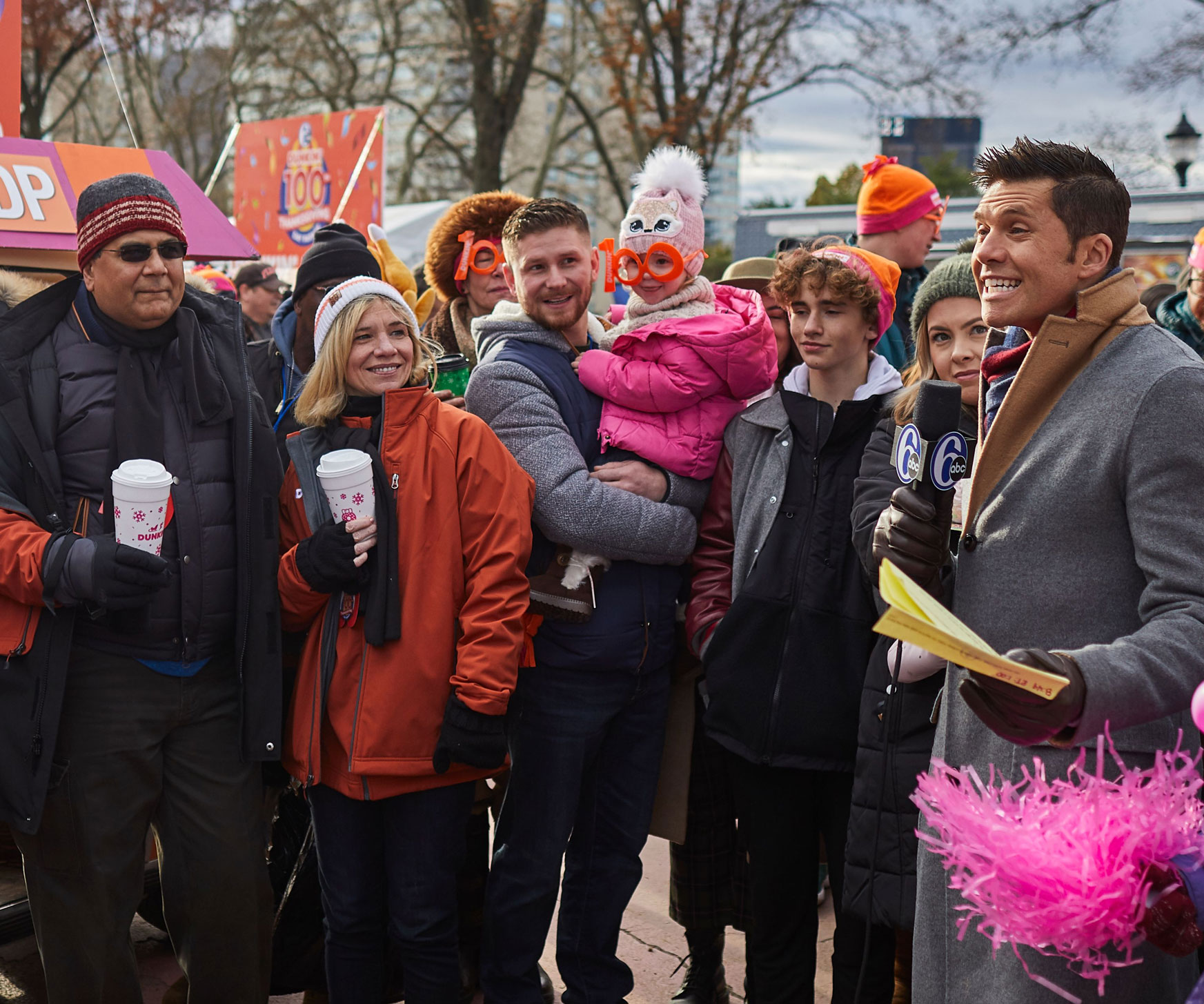 Dunkin' Coffee Break 2023
Adam Joseph is taking in a new view of the Parade...from atop the Art Museum steps! Join him throughout the Parade broadcast for some "coffee breaks" as he chats it up with special guests, and brings some extra flavor to your Thanksgiving morning!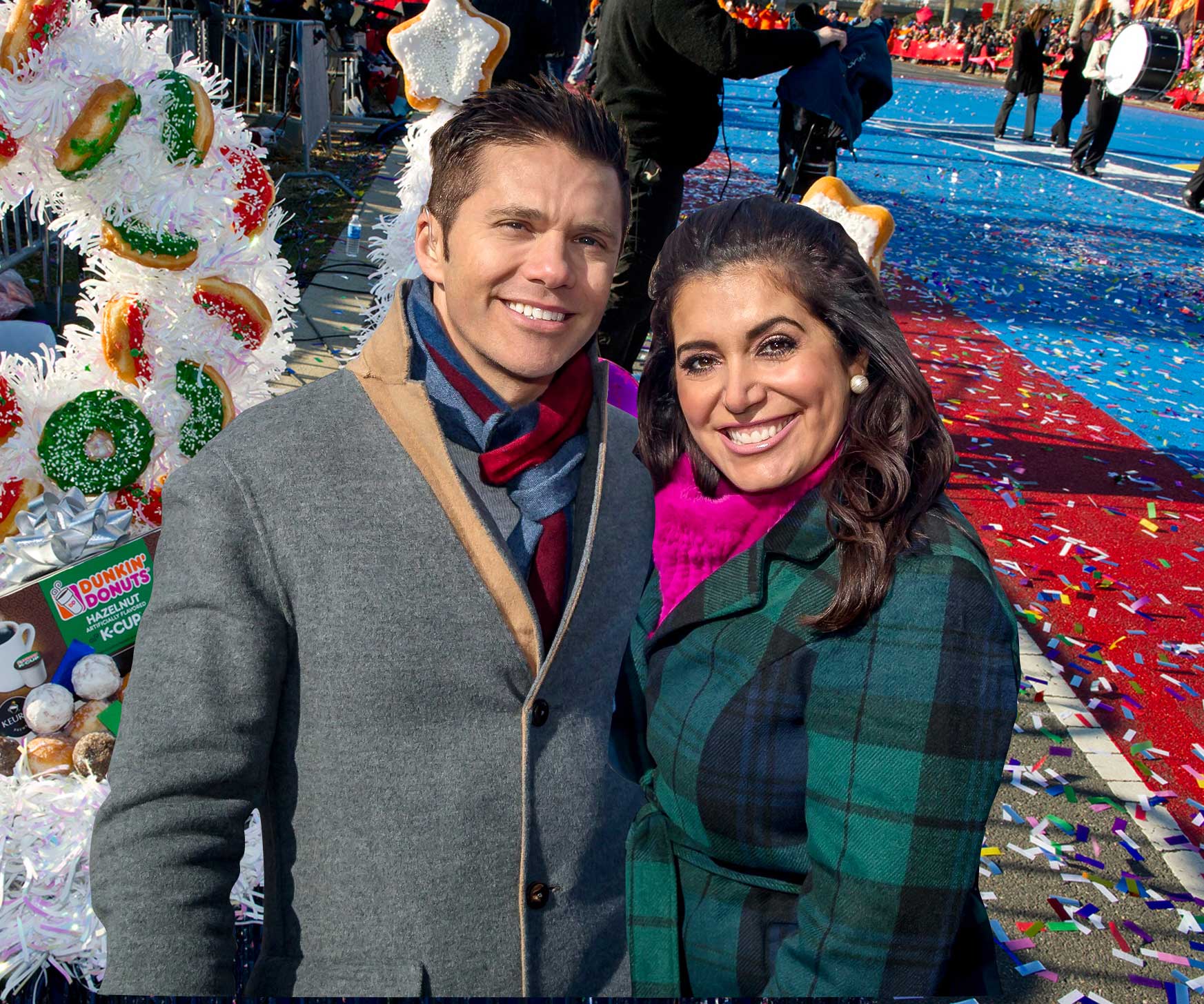 Dunkin' Fam Cam 2023
Join Alicia Vitarelli as she rides through the Parade on the S.S. Dunkin' Riverboat Float! She'll be joined by present and past members of the Action News family, plus your local Dunkin' franchisees and other fun guests! Look out for Alicia as she interacts with Parade-goers along the route all Thanksgiving morning long!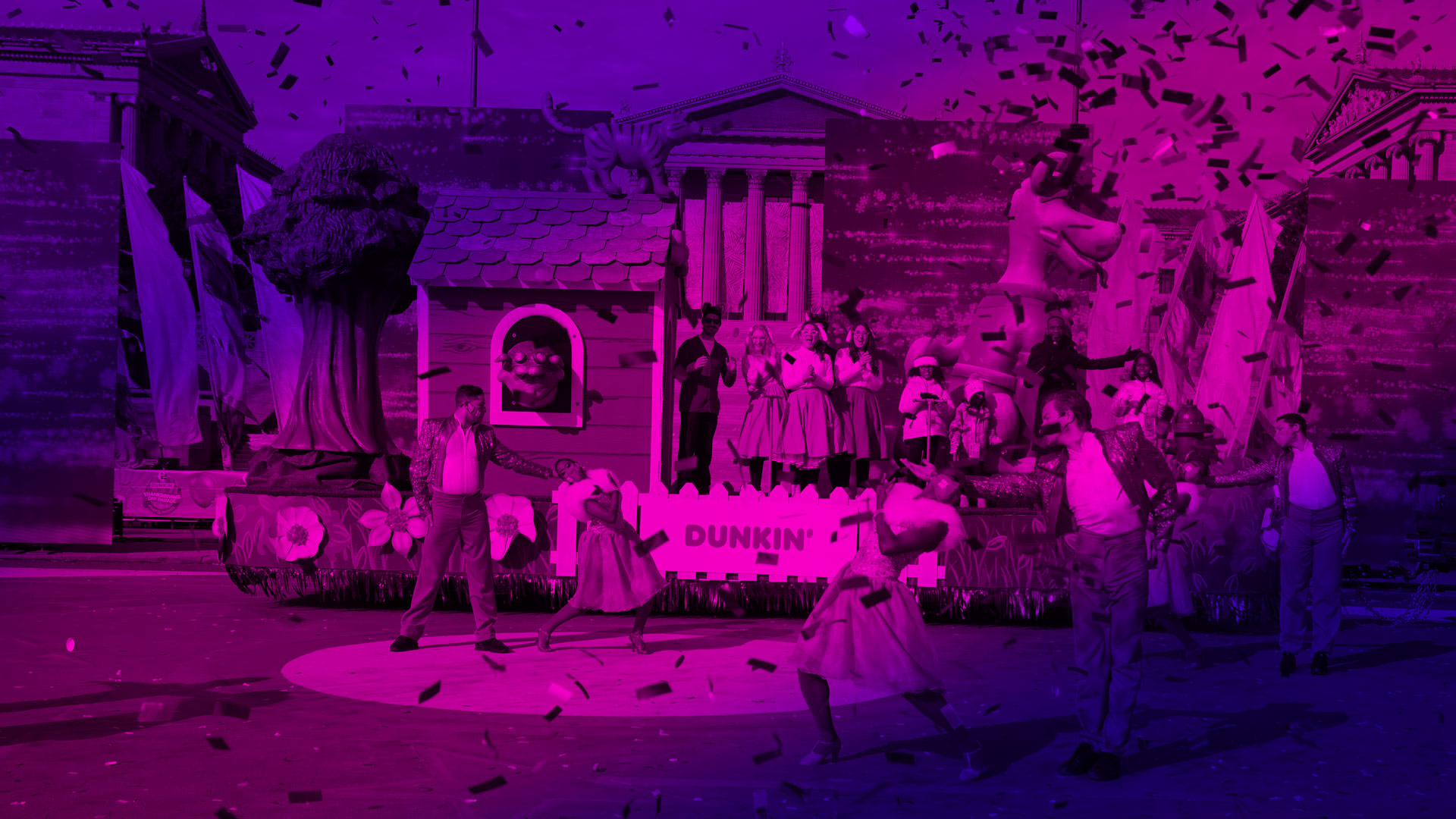 3000
Cubic Feet of Helium
175
Parade Staff and Technical Crew
partners
BROADCAST PARTNERS
WATM – Johnstown, Pa. (ABC23)

WBOC – Salisbury, Md. (FOX21)
WDCW – Washington, D.C. (DCW50)
WJET – Erie, Pa. (JET24)
WRTV – Indianapolis, Ind. (ABC6 - RTV6)
WSWB - Wilkes Barre/Scranton, PA - CW (CW38)
WTVD – Raleigh/Durham, N.C. (ABC11)
WORA – Puerto Rico (WORA5 - ABC)
WWHO – Columbus, Ohio (CW)
HULU
Corporate Partners
Watch In-Person or at home!
The first Thanksgiving Day Parade in the nation will be back on the Ben Franklin Parkway this year with the best balloons, floats, marching bands and performances yet.
Watch on 6abc, Hulu, syndicated stations, 6abc.com, Apple TV, ROKU, FireTV, and GoogleTV.
Where & When?
November 23rd 8:30am - Noon
Steps of the Philadelphia Museum of Art
Parade Hotline 215-581-4454