By Anabel Munoz and Grace Manthey
The recent increase in migrants along the Southwest U.S. border has sparked national debate. ABC7 Eyewitness News reporter Anabel Munoz traveled down to the California-Mexico border to get a firsthand look at the situation.
Experts say the increase is seasonal and not out of the ordinary. Watch Anabel's reporting to see what's happening on the ground and take an in-depth look at the numbers below.
Click the links below for more stories from the border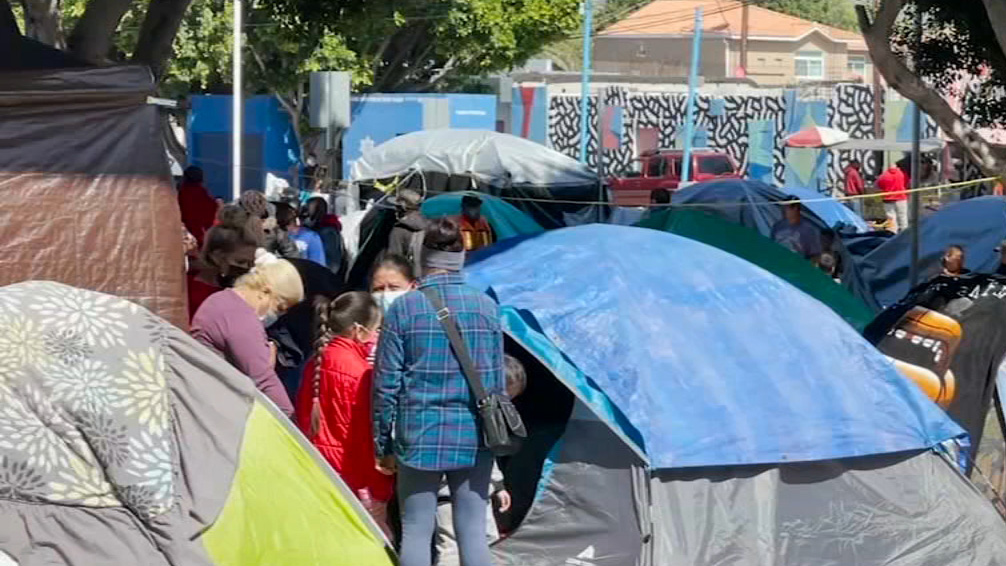 Migrants encamped in Tijuana tell their stories as they await asylum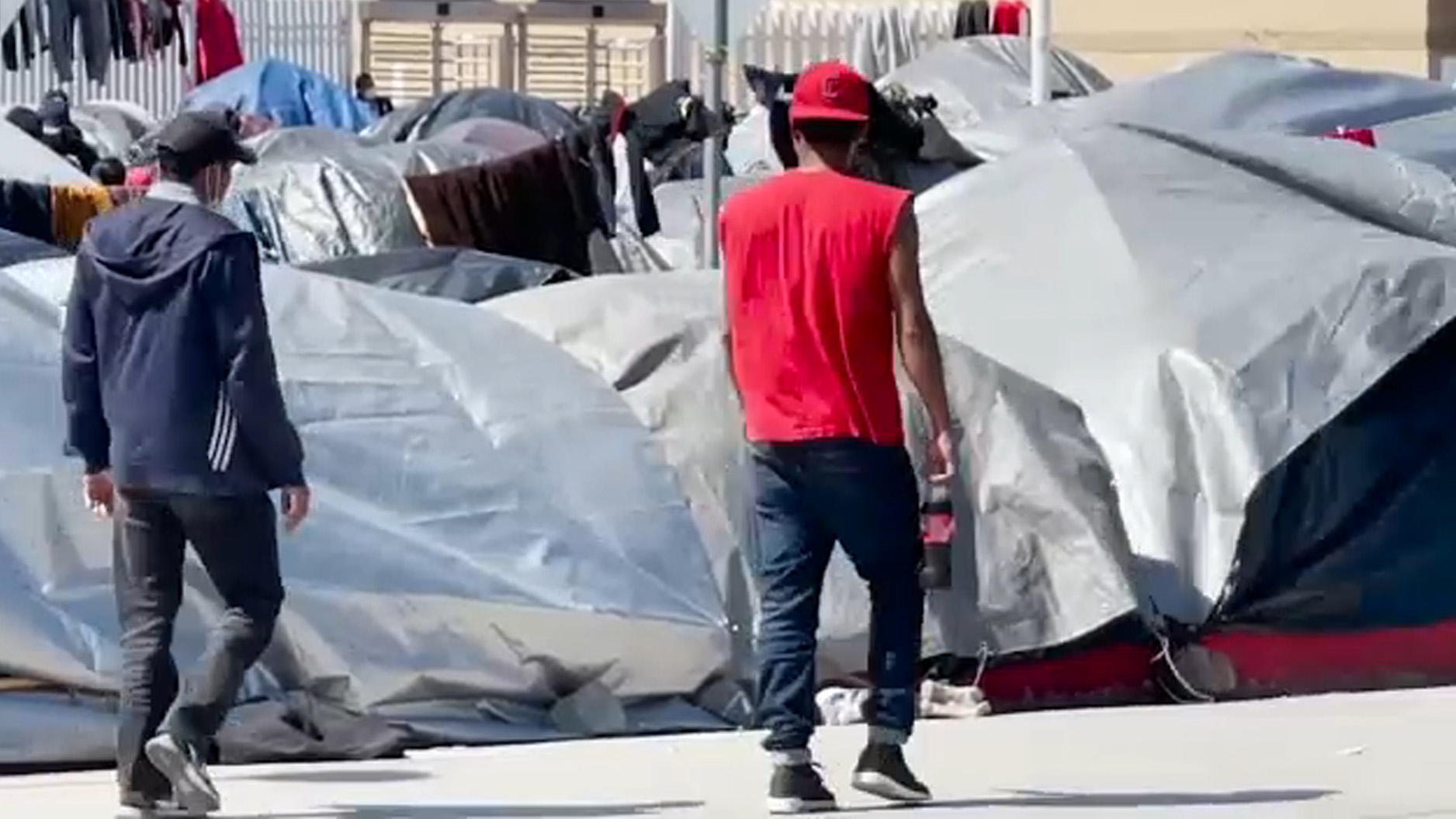 Migrant family stuck at border fleeing violence in homeland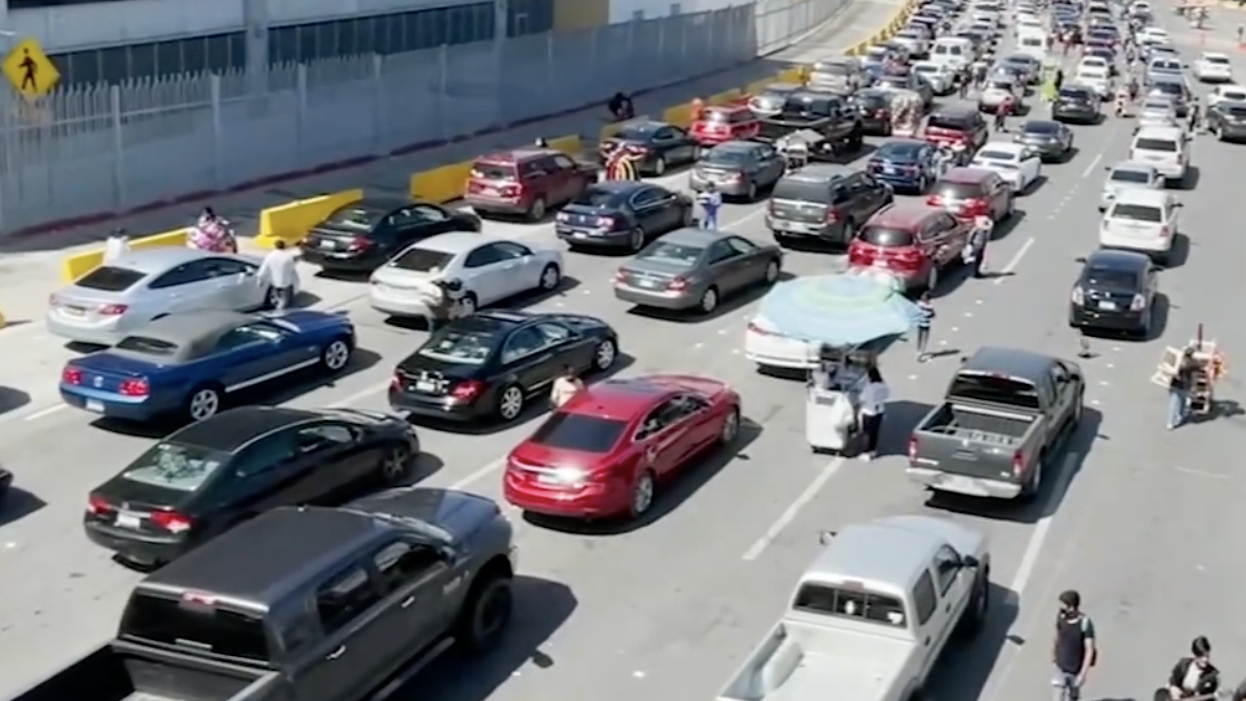 What's happening at the U.S.-Mexico border right now?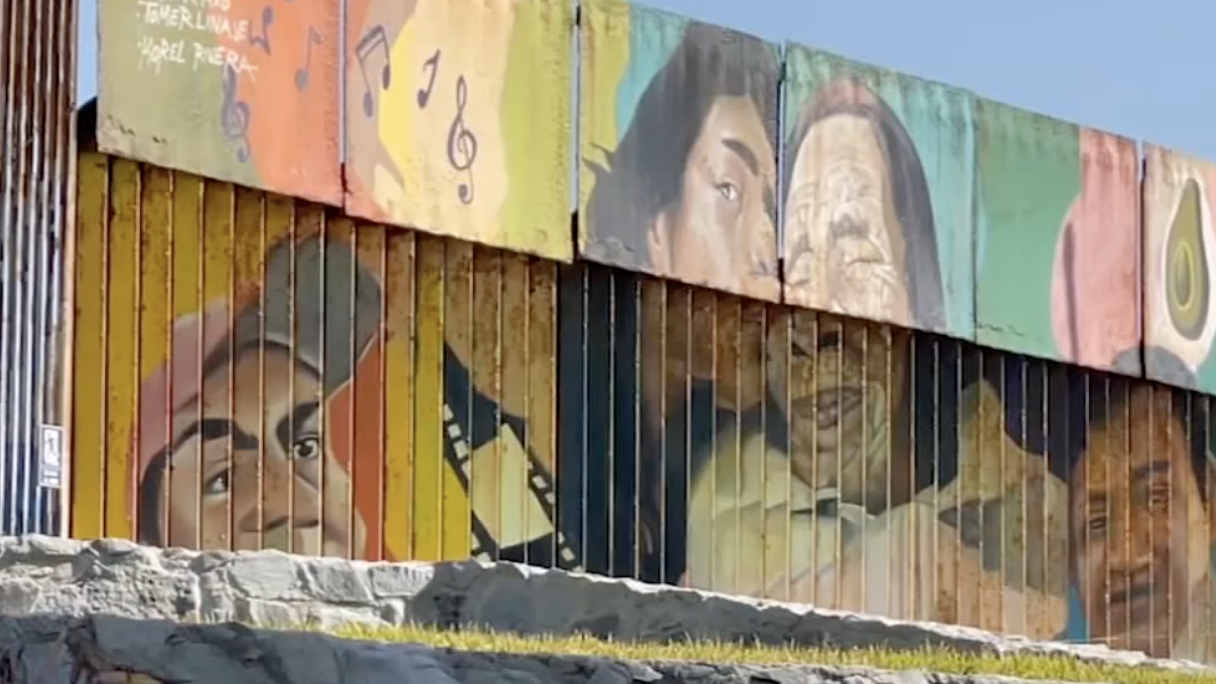 Asylum seekers waiting in Mexico face threat of violence
Scroll down for a short explainer on data from the Southwest border.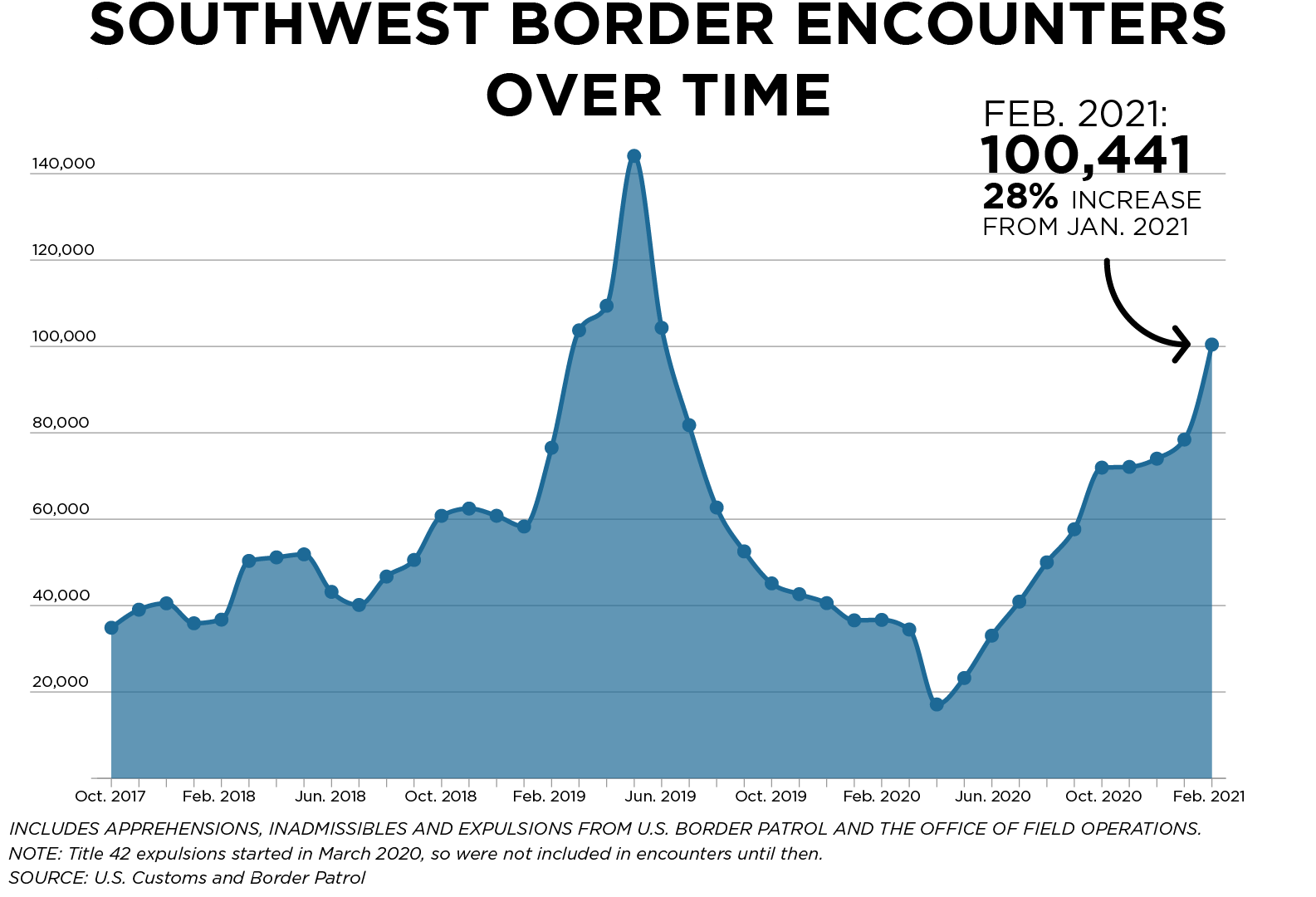 According to data from U.S. Customs and Border Patrol, "encounters" along the Southwest border, which includes apprehensions, inadmissibles and expulsions from U.S. Border Patrol and the Office of Field Operations, did increase by about 28% between Jan. 2021 and Feb. 2021.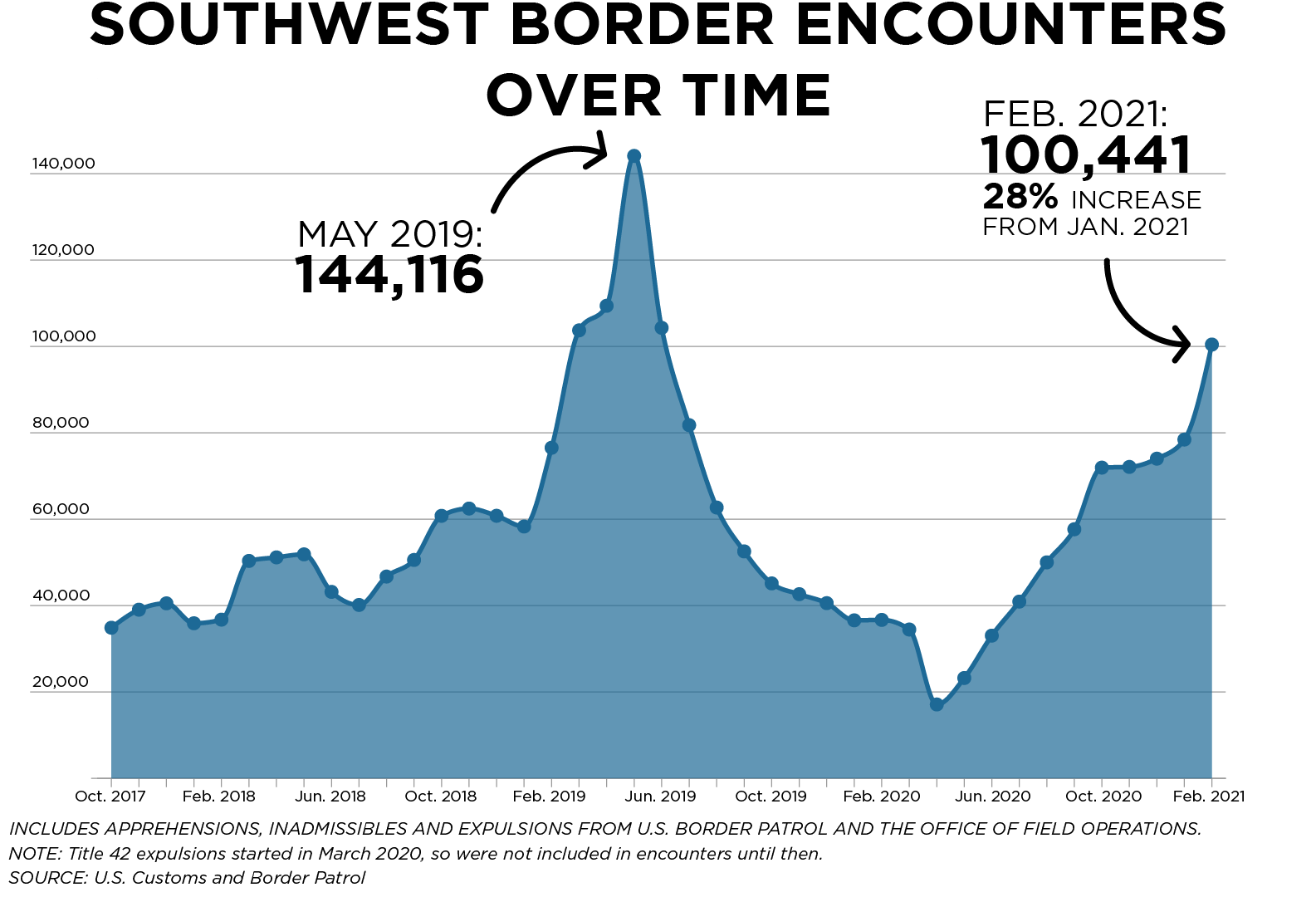 But, it's about 30% less than the peak since fiscal year 2018, which topped 144,116 encounters in May 2019.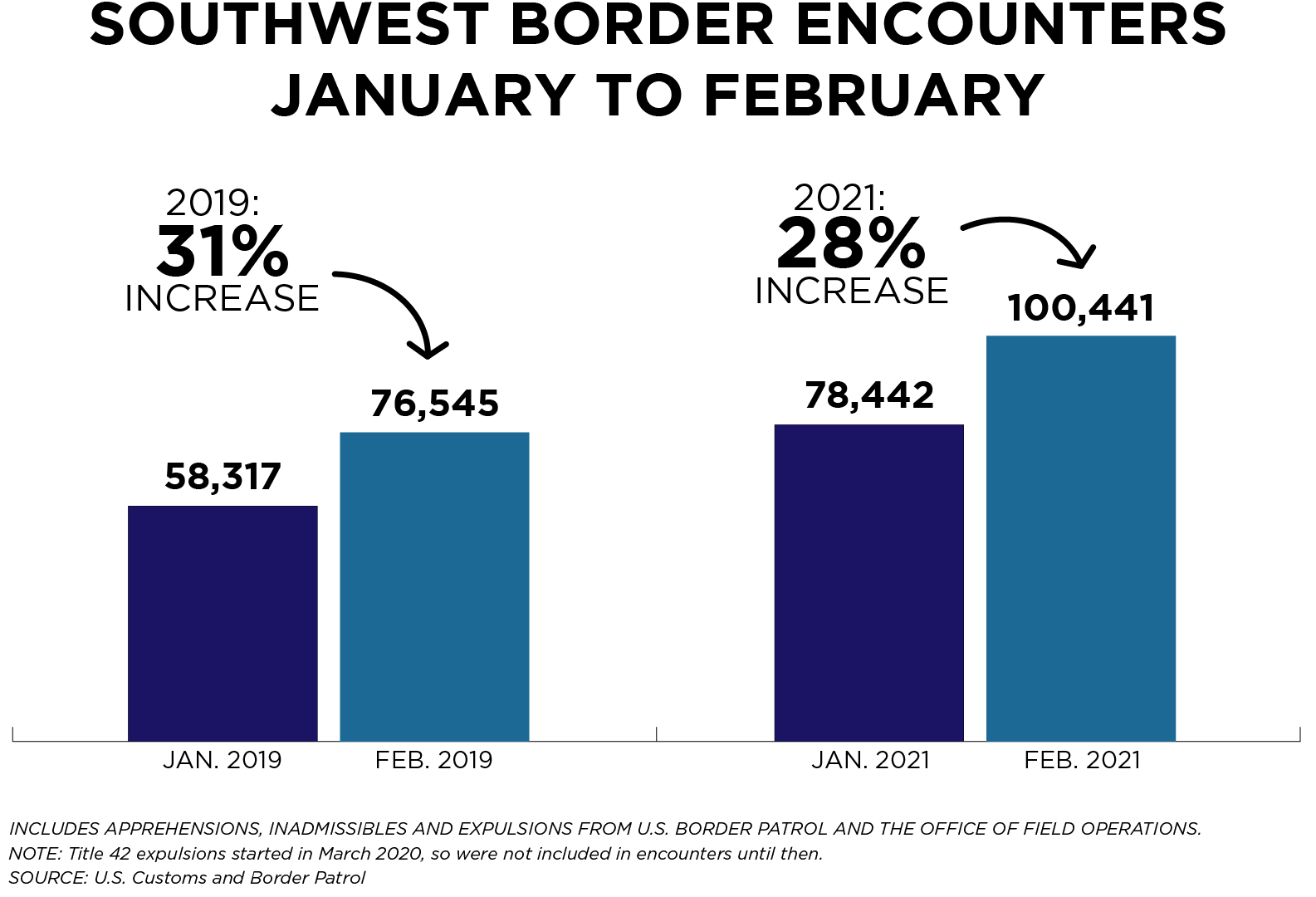 Looking at month-to-month increases from previous years is also important context. While there were more incidents in January and February in 2021, the increase was consistent with (if not, slightly less than) the 31% increase between January and February in 2019.
Also, the majority of migrants that CBP "encounters" at the border end up being sent away under Title 42, which allows officials to send migrants back to their "country of last transit."
In February, 72% of encounters resulted in a migrant being sent away, which was down from 90% in October.